Meet Czinger 21C, a 3D-printed hypercar (Priced at Rs. 18cr)
Meet Czinger 21C, a 3D-printed hypercar (Priced at Rs. 18cr)
Written by
Shubham Sharma
Mar 12, 2020, 07:54 pm
3 min read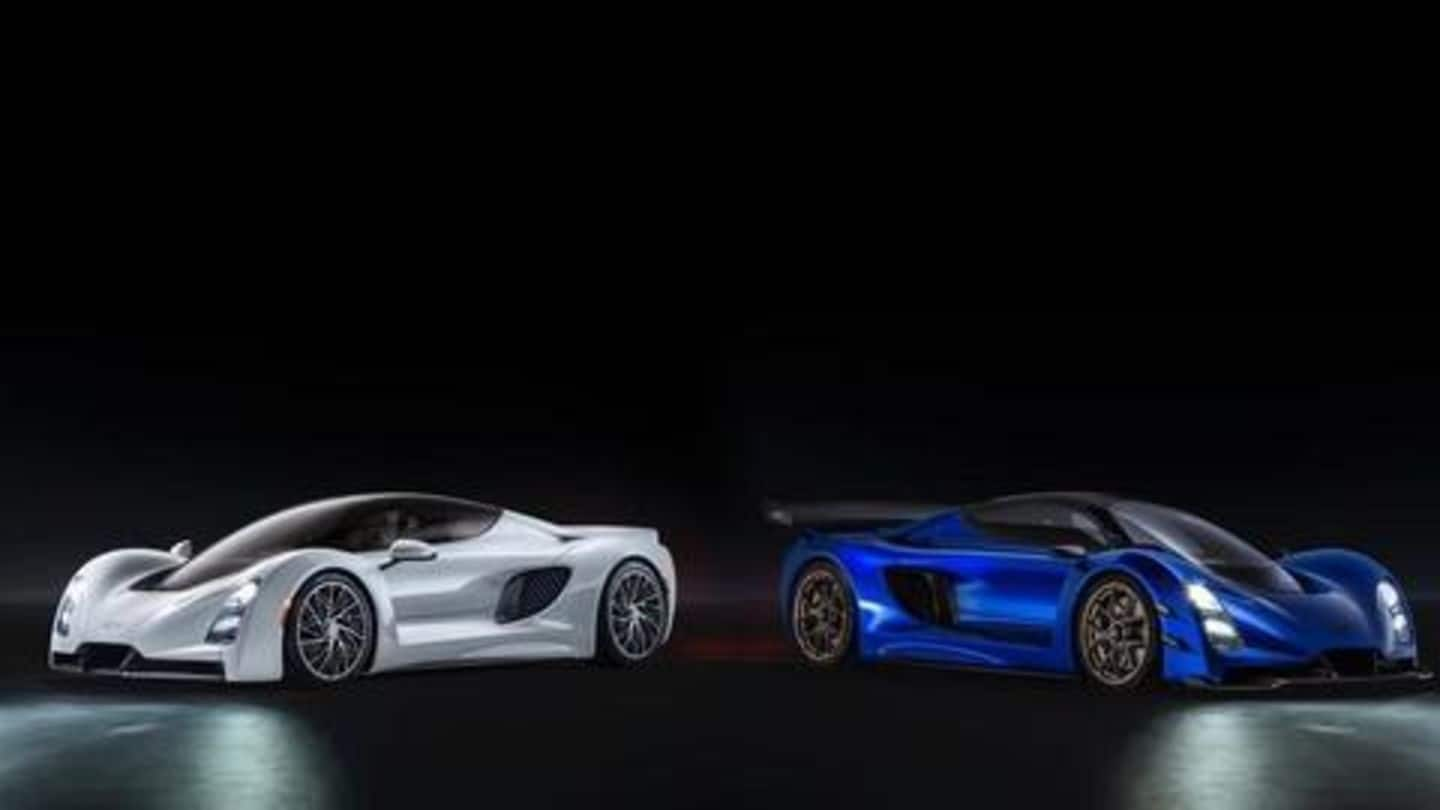 As automobiles continue to take a toll on the environment, American car manufacturer Czinger Vehicles is going green. The company has taken the wraps off a new hypercar, which, unlike others, has been built using 3D-printed parts and is powered by a hybrid engine that runs on electricity and methanol. Here's all you need to know about it.
Czinger 21C: Built from 3D-printed parts
Unveiled in London, Czinger 21C looks a like a typical hypercar with an aerodynamic body and a fighter jet-like 1+1 central seating system. It looks fascinating from all angles, but what makes it even more incredible is the fact that the whole thing has largely been manufactured from 3D-printed parts. This means each part needed for the car is computer-modeled, with little-to-no material wastage.
How the parts are created?
As Autocar explains, the company uses computers to calculate the necessary parameters - strength, weight, cost - of every required component and then builds it from a composite or metal alloy, according to the requirements. The work ensures only what's needed is created.
Plus, there is a hybrid drivetrain under the hood
Beyond 3D printing, 21C uses a hybrid drivetrain with a 2.88-liter twin-turbo V8 engine, supplemented by a pair of torque-vectoring electric motors (fed by 2kWh fast-charging lithium-titanate battery) upfront. The engine is slightly small and likely to be more efficient than that of other hypercars. However, the power remains unaffected, as the entire set up churns out a significant output of 1,250 horsepower.
According to Czinger, the 21C is just as fast as other hypercars in the market and can get to its top speed of 248 mph, which is nearly 400km/hr, in just 29 seconds.
Fueling with carbon neutral methanol
Another environment-friendly aspect of 21C is its fueling mechanism. Czinger says that the vehicle can be fuelled with sustainably produced methanol, which is extracted from biomass and ultimately allows for carbon-neutral emissions. "We need to get away from thinking electric cars answer every need," Kevin Czinger, the head of the automaker, told Motoring Research while detailing the idea behind methanol-based fueling.
Only 80 of these cars are going to be made
While the idea sounds promising, methanol-based fuelling isn't as accessible as electric charging or traditional gas fuelling. Not many places sell methanol directly, which is probably why the company is going with a target of making just 80 of these cars. Its base price starts at $1.9 million but the final price, combined with taxes/duties, is expected to go around $2.6 million (Rs. 18cr).