Lesser-known but interesting facts about Porsche
Lesser-known but interesting facts about Porsche
Aug 22, 2019, 01:49 pm
3 min read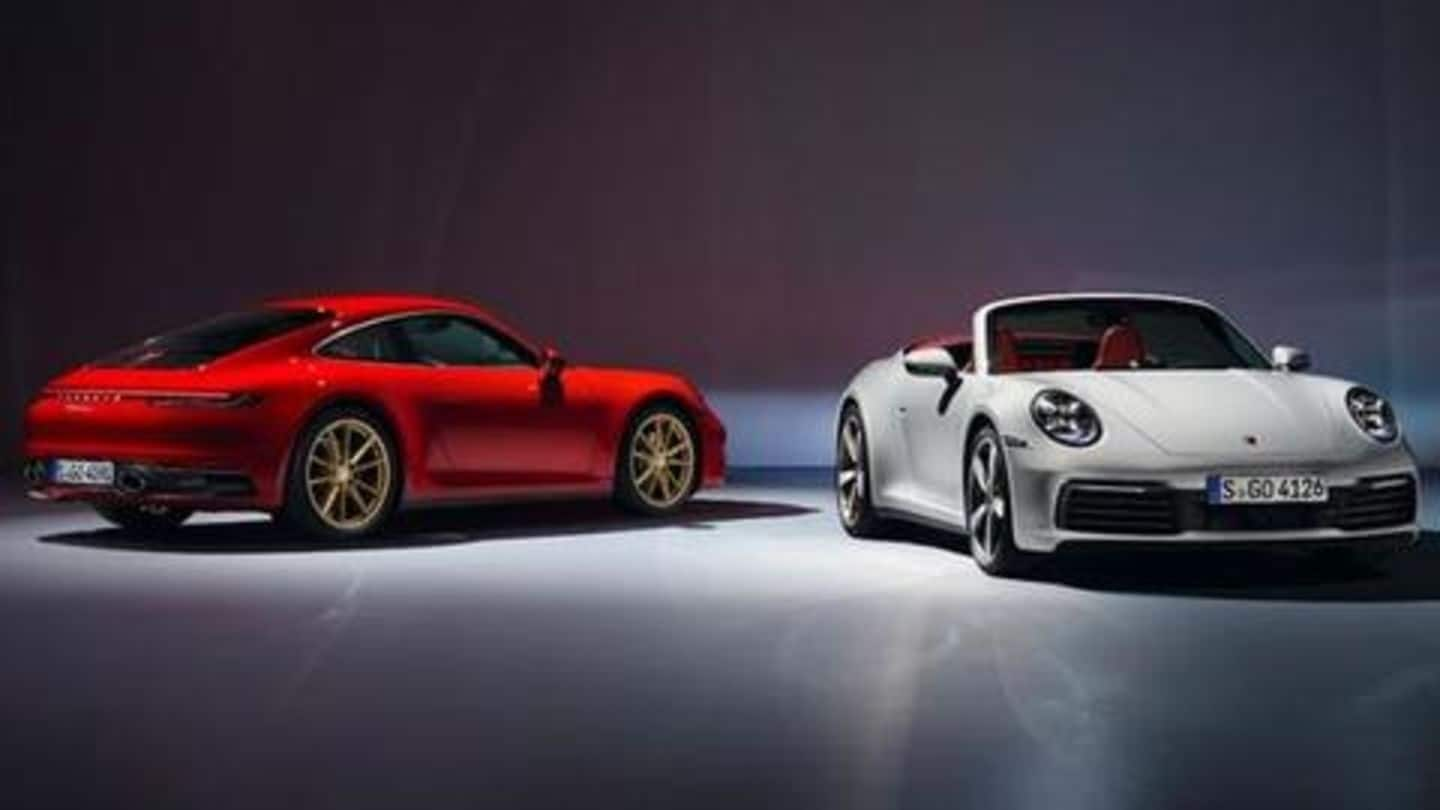 Like Ferrari, Porsche needs no introduction either. The Stuttgart-based company was founded in 1931 by Ferdinand Porsche. Today, the brand is known for making high-performance cars that are liked by celebrities as much they are revered by racing enthusiasts. And if you didn't know already, Porsche cars have won more races than any other manufacturer in the world. Here are some more interesting facts.
What is the inspiration behind its logo
All Porsche cars come with the company's insignia studded on the bonnet and elsewhere. Interestingly, the central highlight of the logo is a "Prancing Horse" that looks a bit like the one seen on Ferrari's crest. However, the Porsche logo is believed to be inspired by a napkin that Ferdinand used while he was at a US restaurant with businessman Max Hoffman.
Porsche made an electric car in 1900. Take that, Tesla!
Believe it or not, Ferdinand developed Lohner-Porsche, world's first hybrid vehicle in 1900 itself. The prototype was a battery-powered electric vehicle with two front-wheel hub-mounted motors. He later presented 'series hybrid' using hub-mounted electric motors in each wheel and powered it using both batteries and a gasoline engine. Notably, Ferdinand was just 23 at the time and had no formal engineering education.
Porsche 917: Possibly, the most iconic racing car ever
The Porsche 917 is revered as one of the most iconic racing cars of all time. The car gave Porsche their first-ever 24-hours Le Mans win. The 1973 model was powered by 5.3-liter, 12 cylinder engine that produced 1,200bhp and had a top speed of 385kmph. Remember, in 1970s! For comparison, the all-powerful Lamborghini Aventador SVJ can reach only 350kmph.
Porsche cars have won 24,000 races worldwide
Talk of powerful cars and championship races, and you would hear Porsche's name way more than any other company. Since its inception in 1931, Porsche cars have won 24,000 races worldwide, the highest ever by any automobile brand. In its decorated list of victories, the German automaker has bagged 17 Le Mans awards, 11 Targa Florio wins, and 2 Dakar Rally titles.
The story behind the naming of the iconic Porsche 911
From Rihanna, Cristiano Ronaldo, Tom Cruise to Bill Gates, almost every top celebrity owns a Porsche 911. But, do you know it was initially named Porsche 901? After Peugeot objected to it (as they had patented a three-digit numeric designation for one of their cars), the German automaker changed '0' to '1'. Notably, Porsche made 82 units of 901 for testing/exhibitions but never sold any of the original models.