Why Rolls-Royce cars are so incredibly amazing
Why Rolls-Royce cars are so incredibly amazing
Written by
Shubham Sharma
Sep 11, 2019, 08:25 pm
2 min read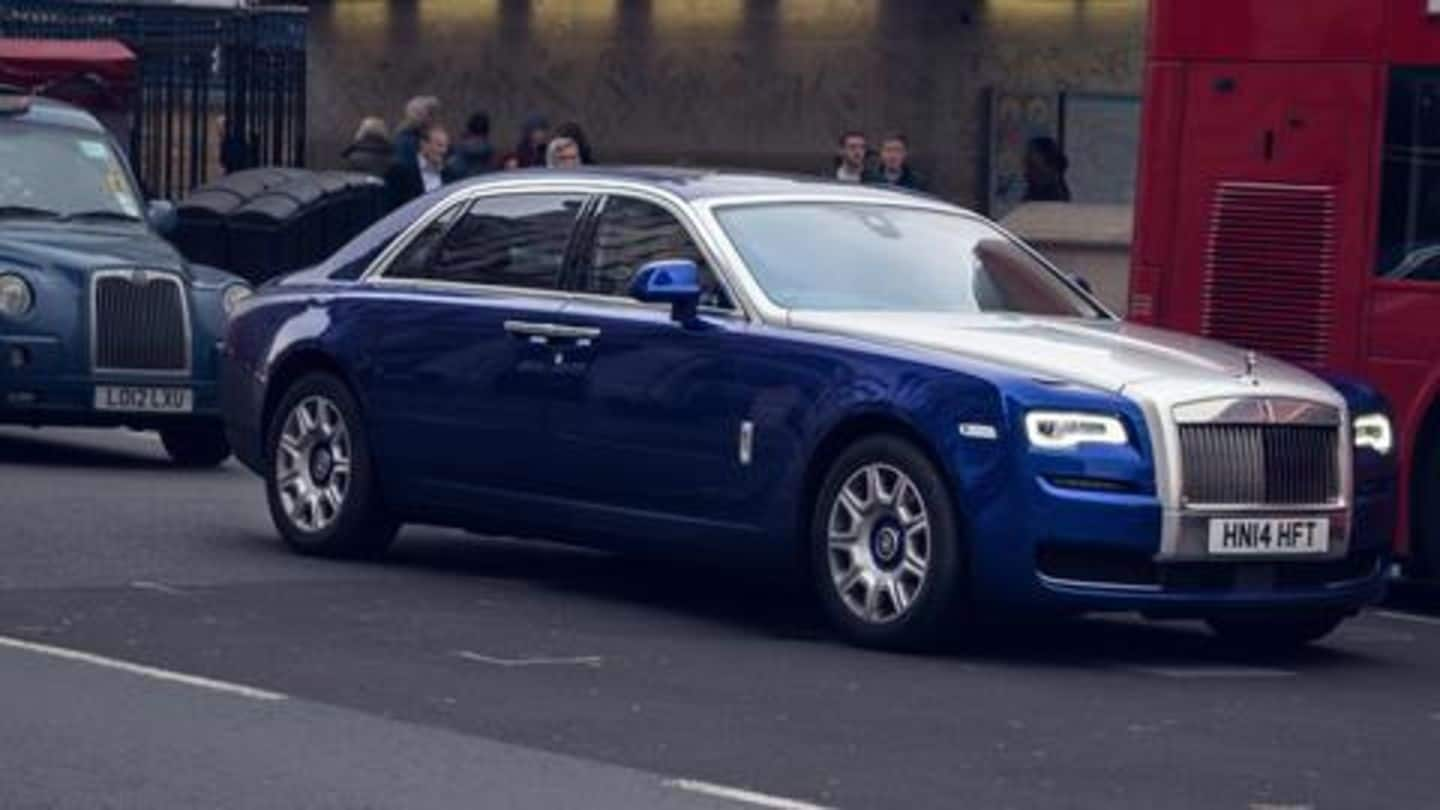 If there is anything that looks more alluring than a swanky hypercar, it is a Rolls-Royce. An RR makes an epitome of luxury that beats every other automobile in the market, starting from the best of Mercedes to the classiest of Bentleys. However, this popularity of Rolls-Royce often makes people wonder what is it about these cars that makes them special. Let's find out.
Classiest design and automotive mascot
Rolls-Royce cars carry hefty price tags but with a design and mascot like no other. Specifically, the tall body of an RR features a long lean hood bearing an ornamental emblem - the Spirit of Ecstasy. It shows a woman leaning forward with her arms outstretched behind and above and gives an extremely premium feel, something that no other automobile has on offer.
Another thing that makes Rolls-Royce cars special is the use of best-in-class materials. Other premium six-figure cars' manufacturers may cut corners, but a Rolls-Royce is just what it promises - premium leather seats made from bull hide, wood-made dashboard, high-quality metal components, customizable gold-made emblem, et al. The quality of components on a Rolls-Royce car won't ever disappoint you.
Starlight roof for a ride like no other
The next best thing about Rolls-Royce is its ability to provide you with the experience of a starlit roof. Yes, most RR models come with an option to employ a complex system of hand-stitched optical fibers to replicate the view of the night sky on the roof. It creates an illusion but looks completely realistic.
Meter to show power being utilized
Rolls-Royce cars churn out immense power with their highly-capable V12 engines and can go real quick in no time. However, in order to ensure that the driver remains in control, the automaker provides a power indicator. This analog meter takes power output information from an onboard computer and shows how much power is being utilized at a time and how much is in reserve.
Minimalistic dashboard controls
Finally, it is the interior design that makes Rolls-Royce cars special. Every single Rolls-Royce model thrives on minimalism and offers just enough functions to give a complete driving experience. The sliding wooden panel hides extra controls and infotainment buttons, offering the perfect mix of high-end technology and elegance. Simply put, a Rolls-Royce doesn't bombard you with technology, which makes it pretty unique.