10,000 Bengalureans registered as voters this year, courtesy this man
10,000 Bengalureans registered as voters this year, courtesy this man
Apr 16, 2018, 09:16 pm
2 min read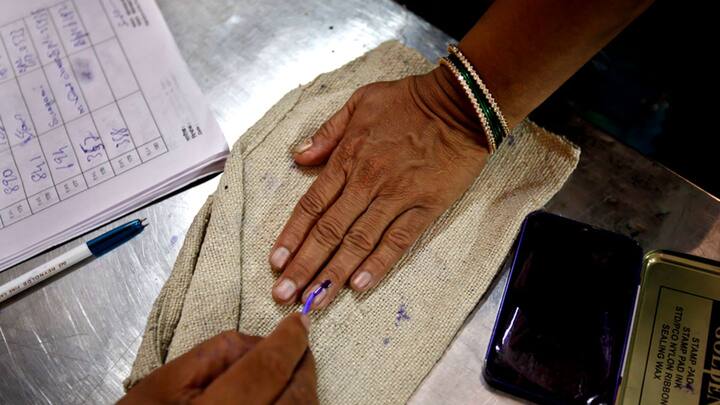 This 38-year-old is surely making Election Commission's (EC) work much easier. He has made a stunning 30,000 Bengalureans enroll as voters, with 10,000 registering themselves this year itself. Meet Ananda Thirtha, who left his cozy IT-office in 2014, to instill the power of voting in youths, a rare feat. He also fills up their forms and submits those in bulk to BBMP offices.
'Infosys co-founder Murthy's speech on power of voting inspired me'
Ananda, a techie, got inspired by a 2009 speech by Infosys co-founder Narayana Murthy, wherein he had emphasized why voting is important to elect the right person. He started his social work in 2010 by visiting APS-College where he encouraged students to register themselves as voters. Since many couldn't find the BBMP offices to submit the forms, he started doing it for them.
Ananda hints college students form a huge voter database
Currently attached with two startups and citizen groups, Ananda says the ratio between students getting admitted to colleges and them registering for voting is dismal. He said over 1.2 lakh students get enrolled in 500 degree-colleges in Bengaluru, but only 11,000 register for voting every year, adding that many want to vote, but lack awareness. "My effort is to fill these gaps," he said.
EC should be more aggressive in spreading awareness about voting
Ananda suggests that if he starts focusing on other institutes apart from degree colleges, the number of prospective voters would increase manifold, hence EC should be more aggressive in spreading awareness. He also assists EC and conducts workshops to encourage residents and software company employees to enroll as voters. Another task Ananda does is making videos to help would-be voters learn about their wards.