Airlift, Pakistan's most-valued start-up, to cease operation as funding dries
Airlift, Pakistan's most-valued start-up, to cease operation as funding dries
Jul 14, 2022, 12:05 am
3 min read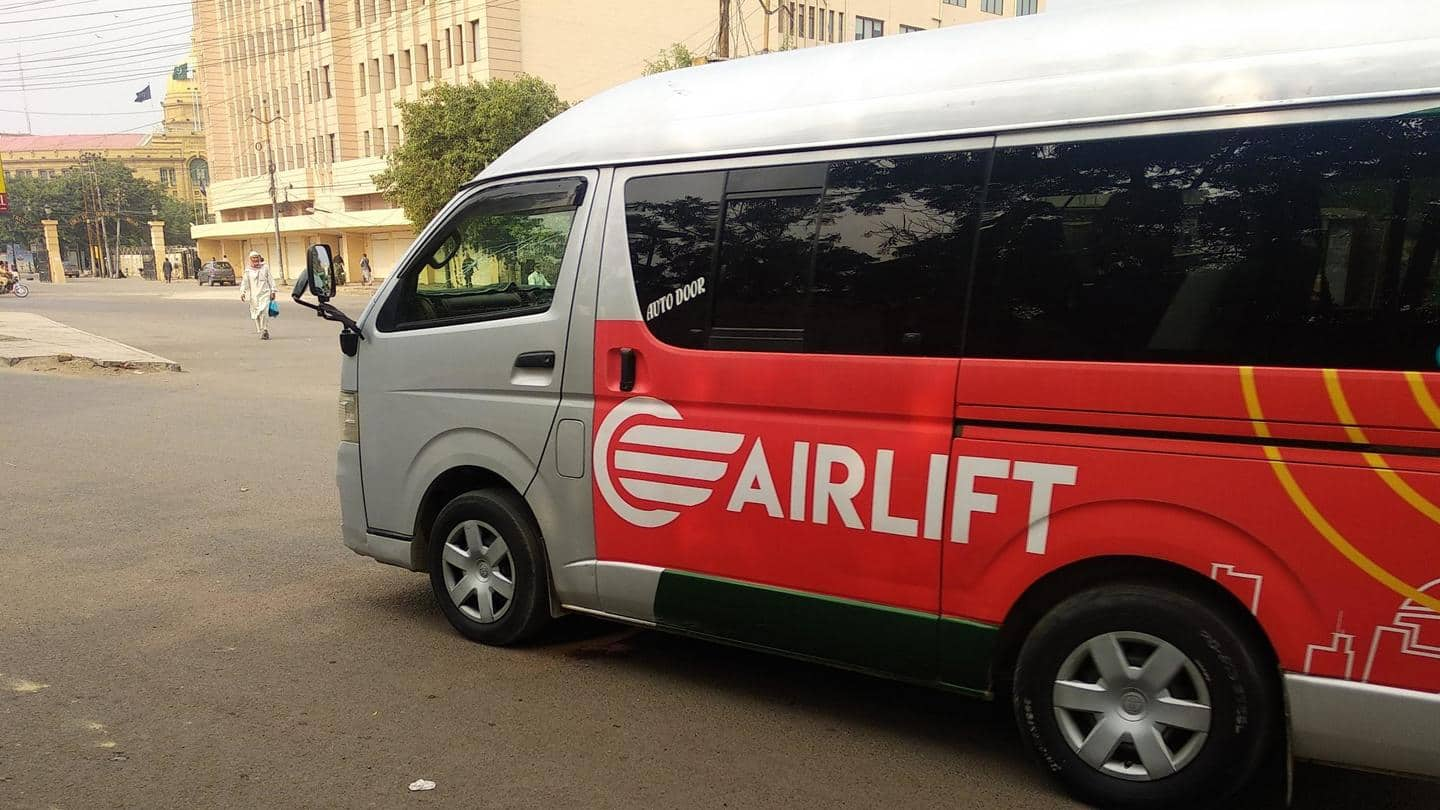 In a huge blow to Pakistan's start-up ecosystem, Airlift, the country's highest-valued start-up, has announced a complete shutdown of its operations. The Lahore-based instant commerce company's decision to shutdown came after it unsuccessfully tried to secure Series C1 funding. The decision was shared with employees on Tuesday. Airlift came into prominence after it raised $85 million in the country's largest Series B funding.
Why does this story matter?
Pakistan has a nascent yet fast-growing start-up ecosystem. The future of this start-up environment is in doubt as Airlift, an inspiration for the country's aspiring entrepreneurs, has decided to shut shop.
Although Airlift's demise warrants a look at the context and a few poor business decisions, people may not do so.
This, in turn, could lead halt growth of start-ups in Pakistan.
Airlift started as an Uber-like service for buses
Airlift Technologies was founded in 2019 as a marketplace that allowed bus owners to operate their vehicles on fixed routes - an Uber-like solution for buses in Pakistan. The idea was conceived by Usman Gul, the company's founding CEO. When COVID-19 hit Pakistan, Airlift scrapped the service and entered the quick grocery delivery segment and started a service called 'Airlift Express'
Airlift secured $85 million in Series B, Pakistan's largest ever
Airlift's growth as a grocery service was quick. The company raised $10 million in its Series A1 funding after switching to grocery delivery. It operated in eight cities, including Islamabad, Karachi, and Lahore. The company delivered groceries, fresh produce, and other essential items within 30 minutes. Airlift went from exciting to posterchild when it raised $85 million in its Series B funding in 2021.
Inflation, petrol prices, and relaxation of COVID restrictions affected Airlift
Considering Airlift's beginning and rise, you might be wondering what happened then? In short, a lot. In general, factors such as the deteriorating state of the local economy hampered by record inflation and petrol price reduced people's purchasing power and ability to spend on quick delivery. The easing of pandemic-related restrictions also did not help Airlift's case.
The company was burning up over $5 million per month
It wasn't all rainbow and unicorns for Airlift on the funding front as well. According to a filing, the start-up only received $34.5 million out of the $85 million Series B funding. It was reported that the company was burning up over $5 million every month as of January. Add to that, the significant increase in expense that came with its South Africa expansion.
Company is still 3 months away from operating profitability
The downturn in fortune for tech stocks forced the company to reduce its headcount and push breaks on the South Africa expansion plan. The company tried to restructure. According to Gul, "As of July 2022, Airlift was about three months away from operating profitability" (i.e. positive cash flow from operations) and "about 6-9 months from company-level profitability" (i.e. Free Cash Flow).
Company's attempt to raise more funds fell through
Airlift was in dire need of funding. To ease the pressure on itself, the company tried for more financing. As per sources, things were looking up till most recently. The proposed Series C1 funding round fell apart as participants were uncertain due to the deteriorating conditions in the global economy. It had also tried for capital injection via SAFE at a $500 million valuation.
The company will support its employees
As every attempt to secure funding failed, Airlift decided to accept its inevitable demise. The company has announced that it will protect all of its employees with severance pays, a platform for job placement, and by creating a support system for aspiring entrepreneurs.