Working or studying from home? Check the best broadband plans
Working or studying from home? Check the best broadband plans
Mar 22, 2020, 01:56 am
2 min read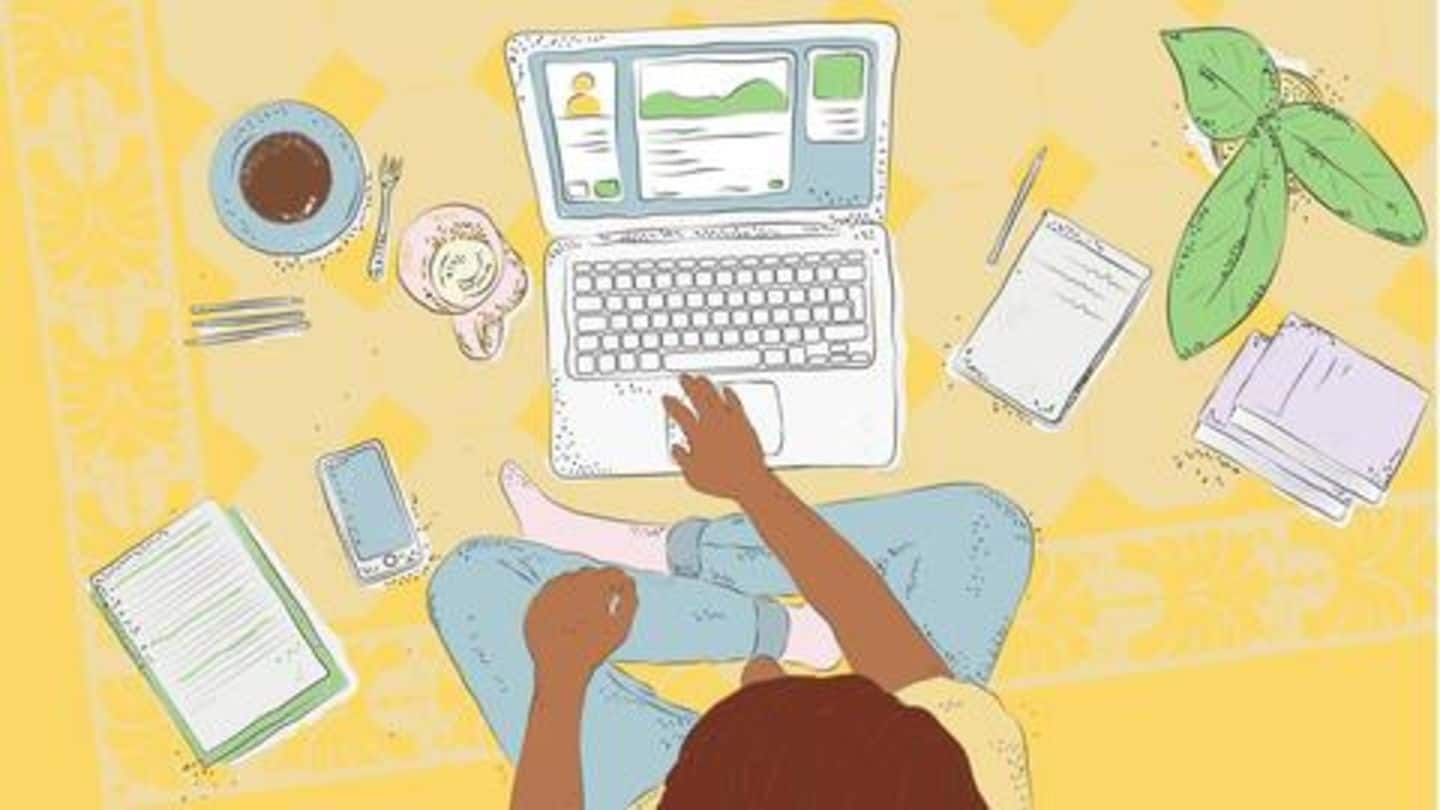 Given concerns around the coronavirus pandemic, chances are you have been asked to work or study from home. But logistically, are you prepared for the change? To be able to work or take virtual classes, the first and foremost requirement is a reliable and fast internet connection. So, let's take a look at the best broadband service and plans you can get in India.
Airtel's broadband service is one of the best in India. The fiber service offers download speeds of up to 1Gbps, depending on monthly plans which range from Rs. 799 to Rs. 3,999. The data benefit ranges from 150GB/month to unlimited, based on the plan you opt for. Additionally, subscribers also get complimentary access to Amazon Prime, ZEE5 Premium, and Airtel Xstream.
JioFiber's base plan, offering 100Mbps speed and 150GB data, costs Rs. 699/month while the top-end plan, with 1Gbps speed and 5,000GB data, is priced at Rs. 8,499/month. Depending on the plans, you also get free voice calls, video calling, gaming, and bundled OTT services. Customers opting for annual plans will get a 4K set-top box for free and other goodies.
Vodafone-backed YOU broadband also offers attractive broadband plans. In Gurugram, the plans range from Rs. 1,682 to Rs. 3,237 and offer 600-1,200GB data at up to 150Mbps for 90 days. Similarly, in Navi Mumbai, the plans start at Rs. 2,036 and they provide 1,350-3,600GB data at speeds ranging from 75Mbps to 200Mbps. These plans also have a service validity of 90 days.
BSNL's broadband plans start at Rs. 349/month and go up to Rs. 2,349. Depending on the pack, you get up to 24Mbps speed and up to 35GB data/day for the entire validity of the plan. Additionally, some of the plans also provide unlimited free calling.
Tata Sky offers two types of plans: unlimited and fixed data. In the first category, the base-end Rs. 900 pack offers 25Mbps speed, the mid-end Rs. 1,000 plan offers 50Mbps connection and top-tier Rs. 1,100 plan provides 100Mbps speed. The fixed data plans range from Rs. 650 to Rs. 1,000, and they offer up to 500GB of data and up to 100Mbps speed.