#PolicyExplainer: Get Rs. 2,00,000 life-insurance at Rs. 330/year with PMJJBY
#PolicyExplainer: Get Rs. 2,00,000 life-insurance at Rs. 330/year with PMJJBY
Dec 29, 2018, 11:59 pm
3 min read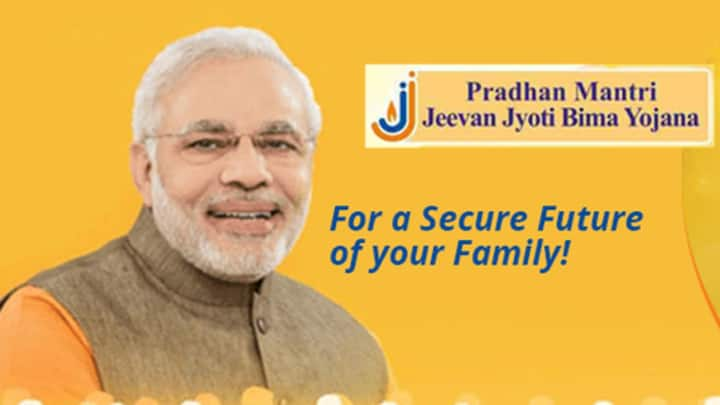 Life insurance is one of the most important financial products to have. It is the best way to protect one's family and their future in case of the policyholder's untimely demise. However, many Indians don't have any life insurance coverage. To address this, the government launched the affordable Pradhan Mantri Jeevan Jyoti Bima Yojana in 2015. Here's everything you should know about the scheme.
PM Modi formally launched the scheme in May 2015
Pradhan Mantri Jeevan Jyoti Bima Yojana was first announced during the 2015 Budget speech by Union Finance Minister Arun Jaitley in February. Later, PM Narendra Modi had formally launched the affordable life insurance scheme offering coverage for death in Kolkata in May 2015.
What exactly is the PMJJBY scheme about?
The Pradhan Mantri Jeevan Jyoti Bima Yojana is a one-year life insurance scheme that offers a yearly life insurance cover of Rs. 2 lakh for an annual premium as low as Rs. 330. The life cover under the scheme starts from 1 June of a particular year and is valid until 31 May of the next year. The scheme is renewable year after year.
Who all are eligible for the PMJJBY scheme?
The PMJJBY scheme is available to any person in the age group of 18 to 50 years. They must have a savings account at those banks participating in the scheme. Even if they have more than one bank account, subscribers can enroll through only one account. Also, linking of Aadhaar card to their bank account is mandatory for this scheme.
How to enroll or register for PMJJBY scheme?
PMJJBY is offered through the Life Insurance Corporation of India (LIC) and other participating insurance companies that have tied up with banks for the scheme. For enrollment, one can download the scheme enrollment form from Jan Suraksha portal and fill up required details like name, Aadhaar number, bank account information, nominee details, etc. and submit to bank. Some banks offer Netbnking/SMS-based enrolment too.
Annual premium payable through auto-debit facility
Enrollment/renewal for the scheme has to be done by 31 May of a year for coverage up to 31 May of the next year. At the time of enrollment, subscribers should give their consent for auto-debit of Rs. 330 annual premium from their savings account. The cover starts 45 days after enrolment, but upon death due to an accident, the sum assured is paid.
When does the assurance on policyholder's life terminate?
The assurance on the life of the PMJJBY policyholder terminates when the subscriber attains 55 years of age. Other circumstances include: Closure of subscriber's bank account or insufficient balance for renewal/enrollment. If the member is covered through more than one account and premium is received by LIC/insurer inadvertently, then insurance cover gets restricted to Rs. 2 lakh and premium for duplicate insurance(s) gets forfeited.