Jeff Bezos announces $2bn fund to help the homeless
Jeff Bezos announces $2bn fund to help the homeless
Sep 14, 2018, 01:45 pm
2 min read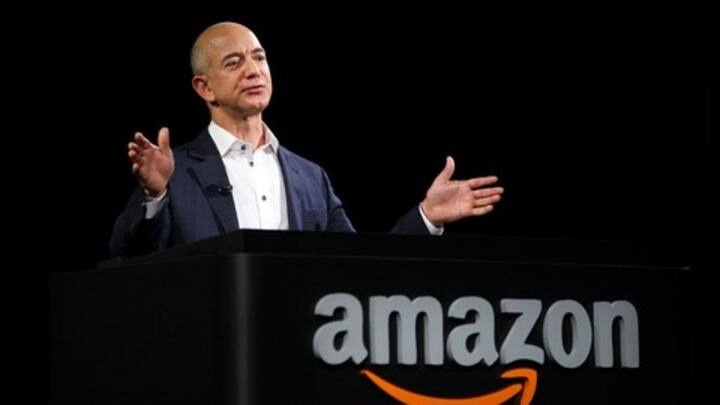 Amazon founder Jeff Bezos has announced a $2bn charitable fund, called the Day One Fund, to help homeless families, and set up a network of preschools for low income communities. Bezos, currently the world's wealthiest man with an enormous $164bn net worth, had been criticized earlier for not using his wealth for philanthropic purposes. Here are the details.
Jeff Bezos announces the fund on Twitter, explaining its purpose
The fund was launched with two objectives
Last year, Bezos took to Twitter to ask netizens as to how to use his vast personal fortune to help others. Their suggestions seem to have manifested in the Bezos Day One Fund, which the Amazon chief said would contribute to "existing nonprofits that help homeless families", and would also fund "a network of new, nonprofit, tier-one preschools in low-income communities."
Could Bezos have spared more from his $164bn fortune? Certainly
Thus, the fund will be split between the Day 1 Families Fund and the Day 1 Academies Fund. Yet, Bezos' $2bn contribution, while massive in absolute terms, is still considerably tiny considering the Amazon chief's immense personal wealth. It's also a small amount, given that Amazon recently became the second publicly traded company to reach a market valuation of $1 trillion.
Bezos' contribution pales in comparison to other billionaires' contributions
Notably, Bezos' contribution also pales in comparison to philanthropic contributions by other big billionaires like Microsoft's Bill Gates, who has donated tens of billions of dollars to his charity, the Bill and Melinda Gates Foundation. It's also considerably short of the "giving pledge" initiative, started by Bill Gates and world-renowned investor Warren Buffett, that urges the wealthy to pledge half their fortunes to philanthropy.