CBI arrests ex-NSE top official Anand Subramanian in co-location case
CBI arrests ex-NSE top official Anand Subramanian in co-location case
Written by
Pratyush Deep Kotoky
Feb 25, 2022, 11:40 am
3 min read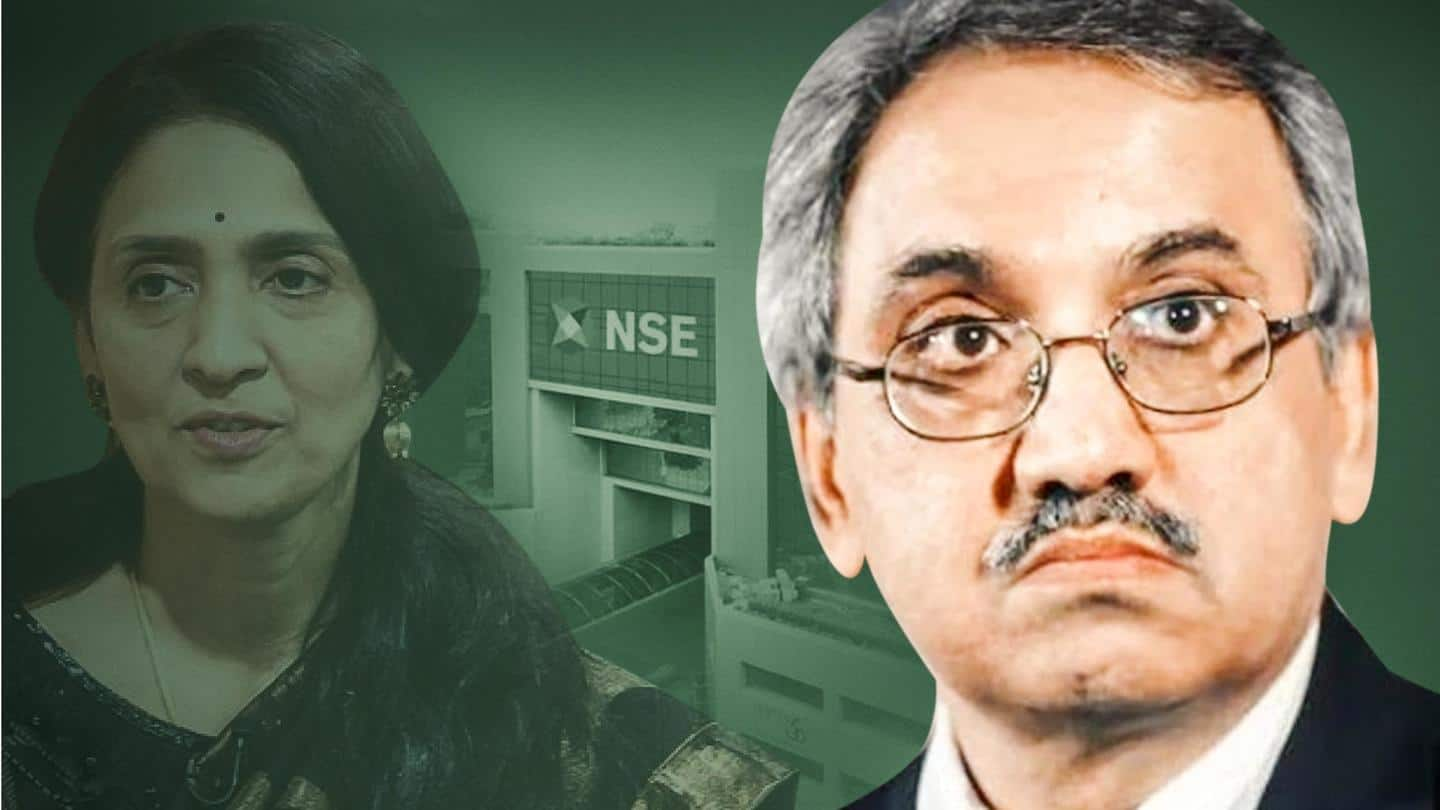 The Central Bureau of Investigation Thursday arrested the former group operating officer (GOO) of the National Stock Exchange (NSE) Anand Subramanian in connection with its probe into a 2018 stock market manipulation case. He was reportedly arrested from his house in Chennai late on Thursday. Subramanian will be taken to CBI's headquarters in Delhi and produced before a local court for custody, News18 reported.
Why does this story matter?
The development came as CBI is pressing ahead with its investigation into the NSE co-location scam.
Reportedly, he was a close aide of former MD and CEO of NSE and his boss Chitra Ramakrishna.
Subramanian was hired by Chitra despite having zero experience in capital markets and received arbitrary and disproportionate hikes in his salary without any evidence of a performance evaluation.
CBI earlier questioned Subramanian
The CBI had earlier questioned Subramanian for three days, ending on February 21, in connection with the scam. During questioning on Tuesday, the probe agency also seized possible evidence from Subramanian's residence, India Today reported. Notably, CBI also interrogated Chitra Ramkrishna and NSE's former chief operating officer (COO) Ravi Narain in connection with the case.
Who is Anand Subramanian?
Subramanian was the Chief Strategic Advisor of NSE from April 2013. Later, he was re-designated as GOO and advisor to Chitra Ramakrishna when she was MD and CEO of NSE from April 2015 to October 2016. Notably, Ramakrishna allegedly brought Subramanian into NSE by violating rules and procedures. Subramanian is also suspected to have impersonated a 'Himalayan yogi' to manipulate Ramakrishna.
Controversy around Subramanian's appointment
The Securities and Exchange Board of India had received several complaints regarding governance issues in the appointment of Subramanian as the GOO and advisor to Ramkrishna. As per the complaints, Subramanian was hired at such a senior position without having any proper experience in the finance sector and was withdrawing a salary of over Rs. 4 crore per annum--higher than other seniors at NSE.
SEBI also said that Ramkrishna shared confidential NSE data and sought advice from an outsider she described as a 'Himalayan yogi' over the years. Ramkrishna was "merely a puppet" of someone she described as an unnamed yogi in the Himalayas who "would manifest at will," the regulator said. The SEBI report also indicated that Subramanian was impersonating "Himalayan yogi" to manipulate Ramkrishna.
What is NSE co-location scam?
The NSE co-location scam was flagged by SEBI in 2018. The scam involved the country's biggest bourse providing some high-frequency traders access to speed up algorithmic trading. The traders were illegally given access to the NSE's server architecture through "co-location" facility, which allowed them to log in before others. As per reports, some officials of NSE and SEBI were also involved in the scam.