Apple likely to bundle music, TV, news in one package
Apple likely to bundle music, TV, news in one package
Written by
Shubham Sharma
Nov 15, 2019, 08:39 pm
2 min read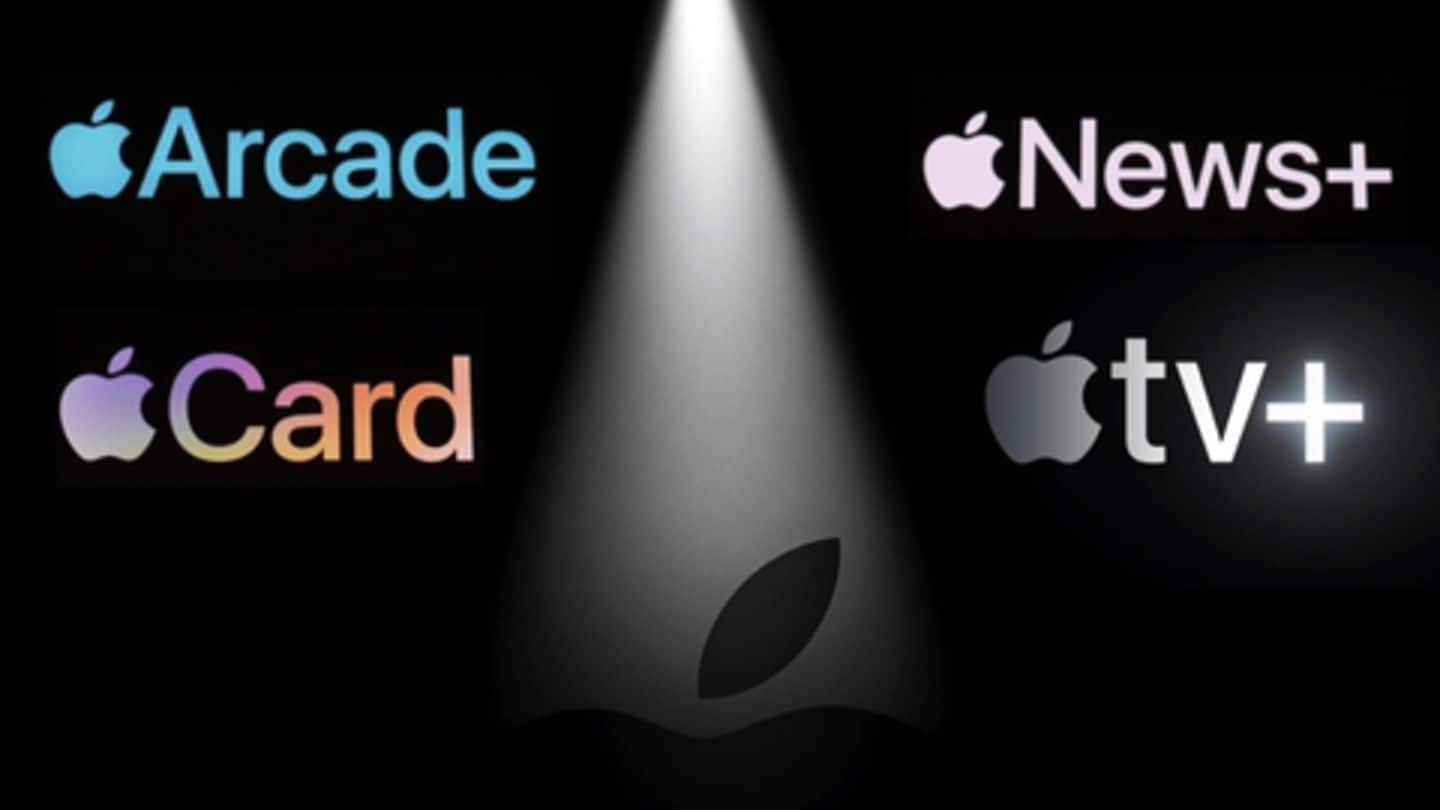 Over the last few months, Apple has been pushing its services business with tempting offerings like Apple TV+ and Apple News+. The products have been designed to add more revenue streams for the company, amid falling hardware sales. And now, in order to boost this effort, it is also said to be working on a mega bundle of these services. Here's all about it.
Plan to offer mega bundle of subscription services
Speaking to people familiar with the internal developments at Apple, the folks at Bloomberg learned about the Cupertino giant's plan to offer a mega bundle of its key services - Apple TV+, Music, News+, and perhaps Apple Arcade. There are no official details related to the plan, but the bundle would most likely cost less than the combined individual cost of all services.
Goal to boost more subscriber count
The sources further added that Apple is working on this bundle as part of an effort to boost the subscriber count of the services. Now, that's unsurprising as the company has already been pushing the services business with tempting offers like free Apple TV+ for one year on an iPhone/iPad/Mac purchase or an affordable 'students' bundle of TV+ and Music.
Apple has reportedly made deals for bundles
While the bundle would add more subscribers and would be affordable for customers, it would reduce earning per service, which many of Apple's content partners may not like. However, the sources said, the company's deal with publishers for News+ already has a provision for this bundle. And, it has even approached some music labels for a similar bundle involving Apple Music.
Going by reports, the mega bundle of the service might show up sometime in 2020. Apple has been tight-lipped on the matter, but a big bundle would certainly make sense for the US giant. It would help Apple grow, create a regular income stream, lock customers in its ecosystem, much like how Amazon has done with Prime subscription involving video, music, and shopping benefits.
And, there could be surprises too!
Apple's mega bundle could include music, TV, and news benefits for the starters, but could also go beyond that and include things like Apple Card benefits or a subscription to a fixed amount of iCloud storage.