Apple sued over defective iPad explosion: Details here
Apple sued over defective iPad explosion: Details here
Feb 18, 2019, 12:47 pm
2 min read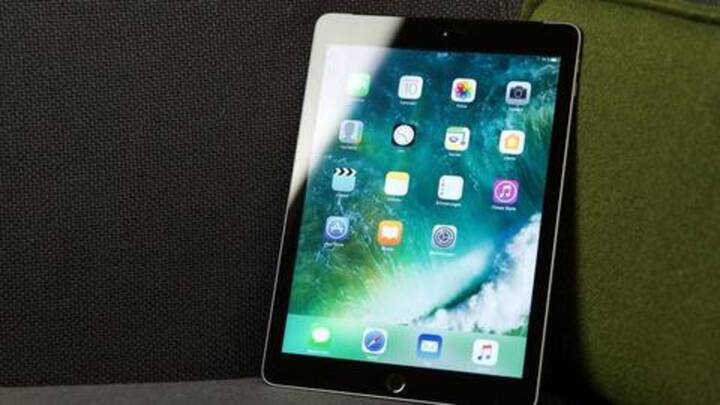 Apple is facing a lawsuit from a US-based woman over a defective iPad. She claimed that the tablet had a faulty battery which made it "unreasonably dangerous and unsafe" to use. Further, she said that the fire started by the tablet caused her husband Bradley Ireland's death. Now, she is seeking damages from the company. Here's more on the incident.
The case, filed in the US District Court of New Jersey, pertains to February 2017 when Ireland's iPad allegedly caught fire in the kitchen of his apartment. The fire from the device burnt Ireland severely, ultimately leading to his death. Now, nearly two years later, Ireland's wife Julia Meo and son Benjamin blamed the Cupertino giant in the lawsuit, seeking damages.
iPad "unreasonably dangerous and unsafe"
In the suit, Julia has alleged that the fire was caused by a defect in the tablet, particularly in its battery pack. "The subject tablet was unreasonably dangerous and unsafe for its intended purpose by reasons of defects in its design and/or its manufacture and/or a lack of adequate warnings," the lawsuit alleged. However, one cannot be sure of how the fire really started.
Now, plaintiff seeks unspecified damages
Julia is seeking compensatory damages, interest, costs, and attorney fees from Apple for strict products liability, wrongful death, and survival action. The lawsuit doesn't mention a specific figure, but the Cupertino giant is expected to take note of the matter and address the issue appropriately. So far, however, it has not commented on the matter.
And, here is a word of caution
iPads run on Lithium-ion batteries, which wear over time and carry the risk of explosion. However, it's extremely rare for an iOS device to explode and there have no notable recalls of iPads due to explosions (unlike Galaxy Note 7). So, while we can't be sure of what really happened here, this looks more like a one-off incident due to manufacturing/charging fault or damage.