Bill Gates not second richest anymore. Here's who replaced him
Bill Gates not second richest anymore. Here's who replaced him
Written by
Siddhant Pandey
Jul 18, 2019, 06:46 pm
2 min read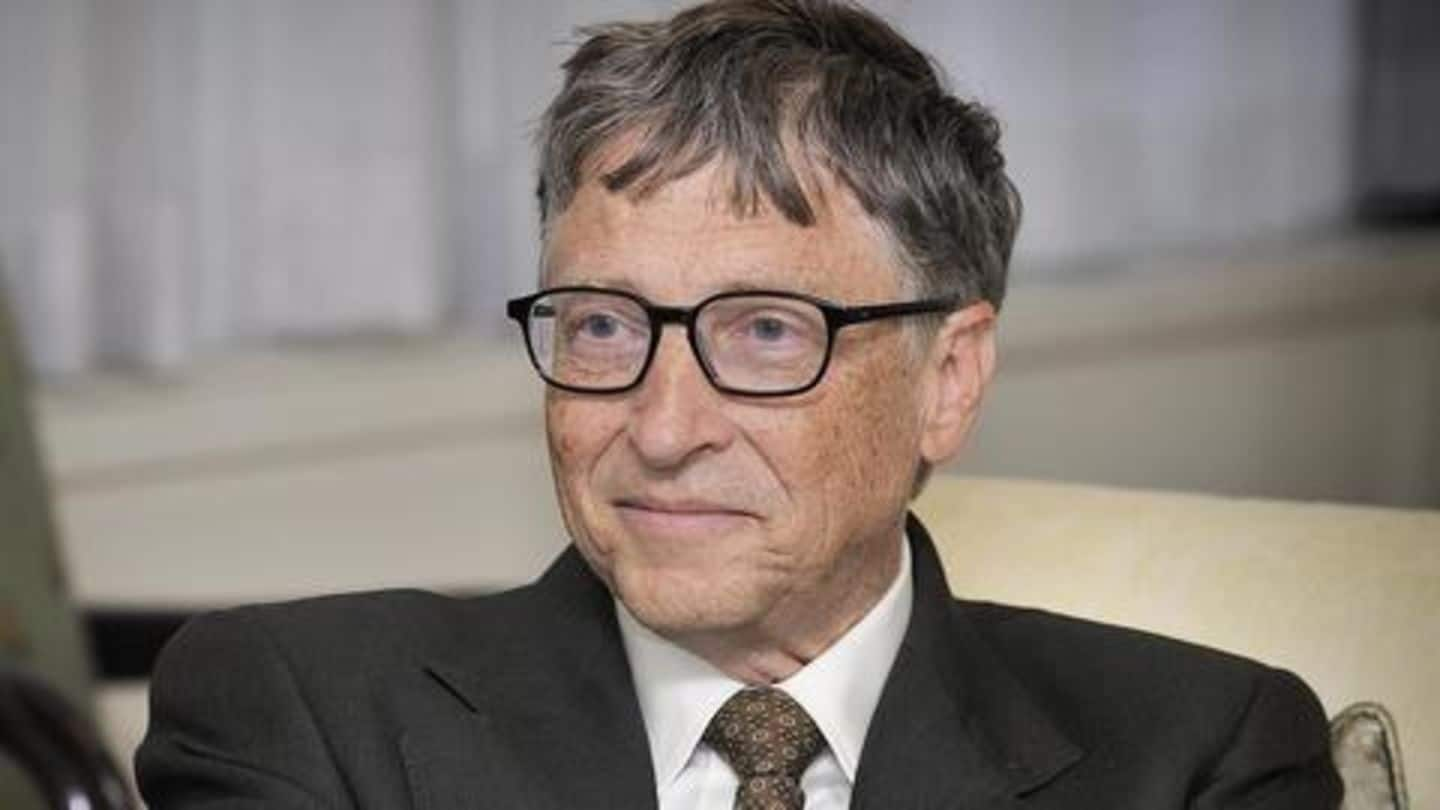 For the first time in the seven-year history of Bloomberg Billionaires Index, Microsoft co-founder Bill Gates swooped down to world's third-richest spot from his previous rank 2. Gates' wealth dropped by $838mn, as per the last change on Thursday, and his estimated net worth now is $107bn. Meanwhile, Amazon founder and CEO Jeff Bezos remains the world's richest person at $124bn.
LVMH Chairman and CEO takes Gates' place
Gates was replaced by France's Bernard Arnault, Chairman and CEO of LVMH Moët Hennessy-Louis Vuitton SE, with an estimated wealth of $108bn. Arnault (70) added $39 billion to his fortune over last year, making him the biggest individual gainer among the 500 people on the list. Meanwhile, Gates donated $35 billion to the Bill and Melinda Gates Foundation, otherwise, he would have been the richest man.
Arnault entered the luxury-goods market in 1984 when he acquired the textile group that owned the fashion house, Christian Dior. He owns a 97% stake in Christian Dior and also controls half of LVMH through a family holding company. Notably, after the Notre Dame Cathedral blaze in April, Arnault and his family had pledged over $650 million for its reconstruction.
Meanwhile, Bezos remains #1 despite $38bn divorce; wife at #22
Coming to Bezos, despite his divorce, which led to a disbursement of $38 billion to his ex-wife MacKenzie Bezos, the Amazon founder remained at the top. Meanwhile, after the divorce, MacKenzie became the fourth-richest woman in the world, according to Bloomberg. Additionally, MacKenzie, with a net worth of $39.9 billion, holds the 22nd spot on the world's richest list.
Mukesh Ambani, India's richest, holds 13th spot
India's richest person, Mukesh Ambani (net worth: $51.3bn) held the 13th spot on Bloomberg's Billionaire Index. Outgoing Wipro CEO Azim Premji remained at #48 with a net worth of $20.5bn, while Shiv Nadar ($14.7bn) and Uday Kotak ($14.0bn) held 91st and 94th spots, respectively.