Bernard Arnault: Newest entrant in the $100 billion wealth club
Bernard Arnault: Newest entrant in the $100 billion wealth club
Written by
Shubham Sharma
Jun 20, 2019, 04:40 pm
2 min read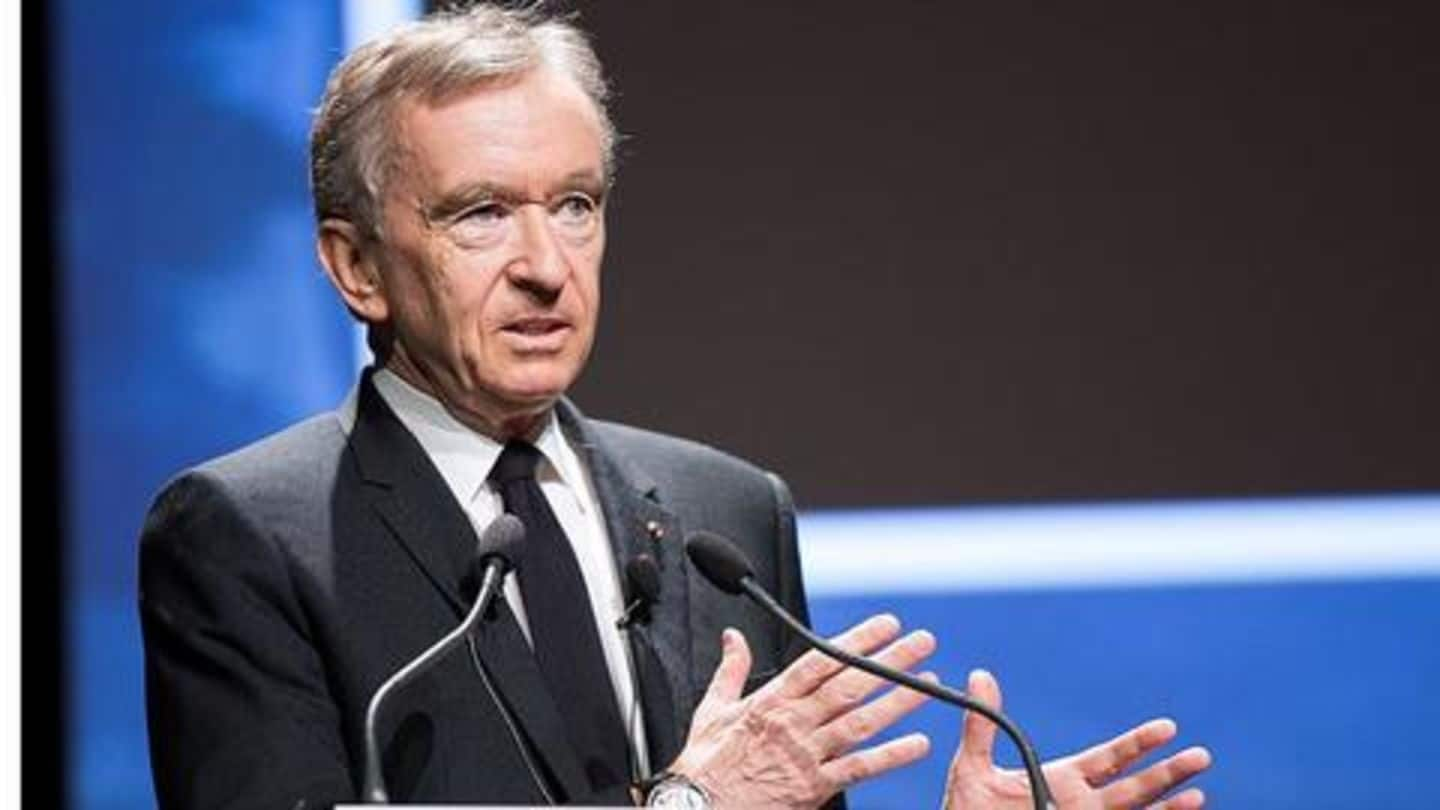 Bernard Arnault, the owner of famous fashion brand Louis Vuitton and the richest person in Europe, has joined the elite $100 billion wealth club. According to a report in Bloomberg, Arnault's net worth recently touched $100.4 billion, taking the business magnate close to the other two centibillionaires on the list - Jeff Bezos and Bill Gates. Here's all about him.
Arnault's net worth climbed on Tuesday
Arnault's net worth surpassed the $100 billion mark on Tuesday when the share value of LVMH, the parent company of Louis Vuitton, jumped 2.9% to a record €368.80. His net worth has increased by nearly $32 billion over the last few months and now equals more than 3% of France's economy. Notably, the soar in his wealth was the largest among top 500 billionaires.
His businesses and assets
Born in 1949, Arnault controls half of LVMH, which owns 60 luxury good subsidiaries, including Louis Vuitton, TAG Heuer, and Zenith. In addition to this, he also owns a whopping 97% stake in Christian Dior, the fashion house that was founded three years before his birth. To note, the appetite for LMVH products has grown significantly, with the company's shares surging 43% this year.
Arnault entered the luxury goods business by acquiring the company owning Christian Dior. Then, in 1988, he sold most brands owned by the company and employed the proceeds to buy a controlling stake in LVMH.
Other players in the $100 billion club
Now, Arnault follows Amazon's founder and CEO Jeff Bezos and Microsoft founder Bill Gates on the list of centibillionaires. Bezos sits on top of the chart with a mind-boggling net worth of $119 billion, while Gates has a total net worth of $106 billion. To recall, Bezos had also paid $40 billion from his fortune to MacKenzie Bezos in a divorce settlement.