Best 4G prepaid plans available on Jio, Airtel, Vodafone, BSNL
Best 4G prepaid plans available on Jio, Airtel, Vodafone, BSNL
Jan 22, 2019, 12:20 am
2 min read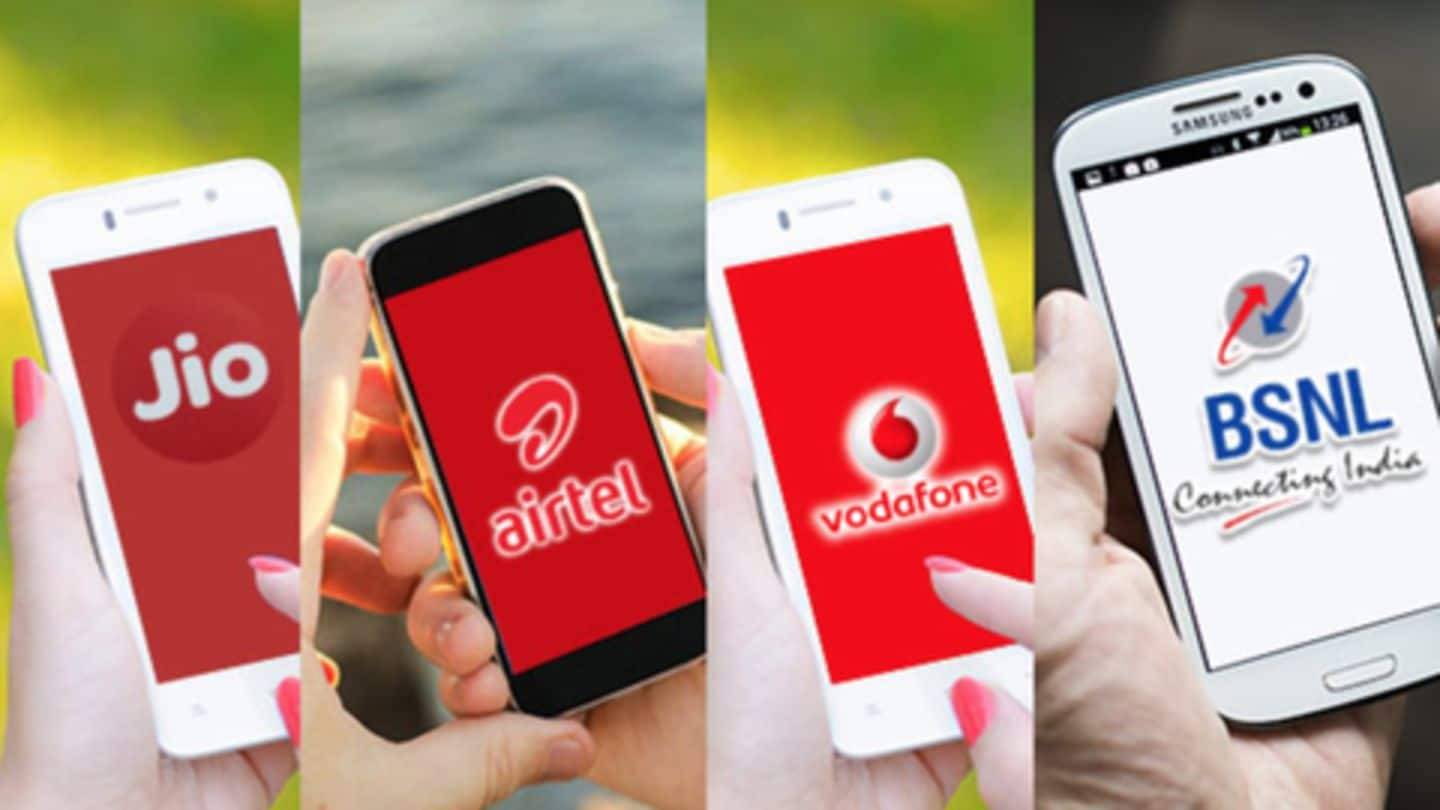 Remember the days when you had to shell out a considerable amount of money to get just 1GB of data? Well, thanks to the disruption caused by Reliance Jio, mobile data is no more a costly affair. All major telcos have revised their plans to offer their users more data, unlimited calling and other benefits. So, here we pick the best 4G prepaid plans.
Best Vodafone 4G prepaid plans
Vodafone's Rs. 398 plan offers unlimited calling benefits along with 1.4GB 4G/3G data per day and 100 SMSes daily for a total of 69 days. For those looking for more data and validity, they can try the Rs. 509 prepaid pack. It offers unlimited national calling with 1.5GB 4G/3G daily data, 100 daily SMSes, 90 days validity and free access to Vodafone Play App.
Best Airtel 4G prepaid plans
Airtel offers a Rs. 399 plan which provides unlimited calls along with 1GB 4G data per day and 100 SMSes daily for a total of 84 days. However, if you're looking for more data, you can use the Rs. 509 prepaid pack which offers all the benefits of Rs. 399 plan but with 1.5GB of daily data and a total validity of 90 days.
Best Reliance Jio 4G prepaid packs
Jio offers a host of prepaid plans starting from Rs. 19 to Rs. 9,999. However, one of the best plans is the Rs. 349 one, which offers 1.5GB of daily data, unlimited calling, 100 SMSes, free access to Jio apps, and validity of 70 days. For more data, there's a Rs. 299 plan which offers 3GB data per day but only for 28 days.
BSNL is currently testing its 4G services. Hence, here we suggest some of the best 3G plans available for BSNL customers. The most interesting plan is the Rs. 98 Data Tsunami pack which offers 1.5GB of 3G data per day for a total of 26 days. The state-run telco also offers a 1GB data top-up plan for just Rs. 7 (single data validity).