Bike-sharing start-up Yulu raises $8 million from Bajaj Auto
Bike-sharing start-up Yulu raises $8 million from Bajaj Auto
Edited by
Ratnakar Shukla
Nov 26, 2019, 05:54 pm
2 min read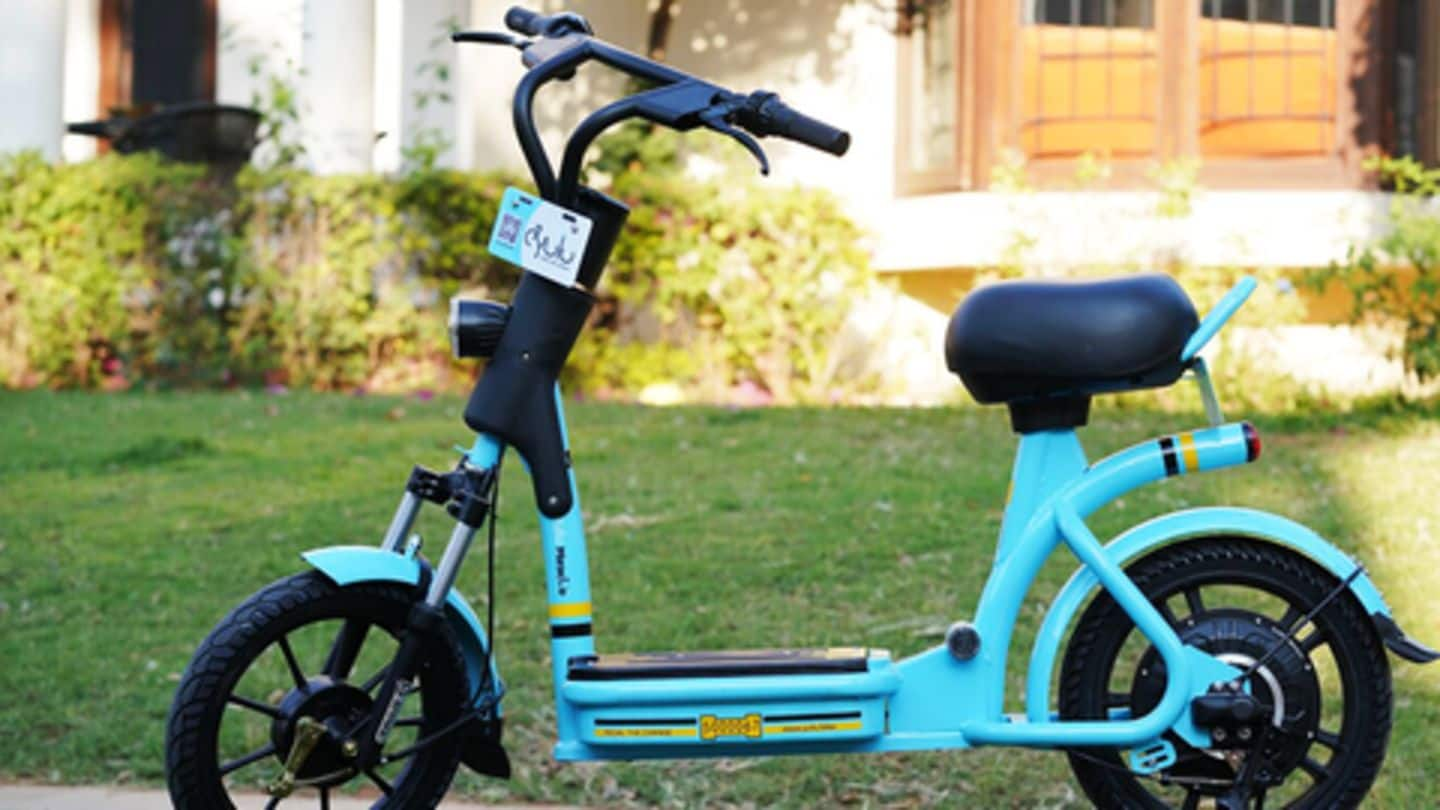 Yulu, a Bengaluru-based start-up, has raised $8 million in the latest funding round led by India's leading two wheeler manufacturer, Bajaj Auto. As part of the partnership, the company, which is working to solve traffic congestion and air pollution by providing a shared e-mobility platform, will now source electric two-wheelers from Bajaj that would be designed exclusively for shared mobility. Here are more details.
Deploying tech to solve the problem of pollution
Yulu was started in 2017 by Amit Gupta, along with RK Mishra, Naveen Dachuri, and Hemant Gupta. In order to solve the problem of air pollution and urban commuting, the company offers a micro-mobility platform. The start-up provides battery-powered micro-light two-wheelers and uses AI to create a vast network of shared dock-less vehicles that can be rented easily.
Yulu will use the fresh funds to expand e-scooter fleet
Now, with the fresh funds and latest partnership with Bajaj, Yulu plans to grow its fleet size to 100,000 EVs by 2020 and expand its footprint to eight mega cities. Besides that, the company will deploy the funds to strengthen its tech infrastructure and expand the team size. Moreover, it will also source its EVs from Bajaj, that are manufactured exclusively for shared micro-mobility.
We find an experienced and committed partner in Yulu: Investor
"At Bajaj Auto Ltd, we believe that the two factors of congestion reduction and pollution control will drive the segment of shared micro-mobility in the future," said Rajiv Bajaj, the Managing Director of Bajaj Auto, while talking about latest investment. He further added, "In Yulu we find an experienced and committed partner with the robust achievement of success metrics in a very short time."
Meanwhile, here's a look at the previous investments in Yulu
With the latest fund-raise, the total capital raised by Yulu now stands at around $15 million. Prior to this round, the start-up had raised $7 million funding in March this year. The company is backed by giants like Bajaj Auto, Blume Ventures, 3One4, and more. It has a presence in major Indian cities like Delhi NCR, Bengaluru, Pune, Mumbai, Bhubaneshwar, etc.