Jet Airways 'can't run after 60 days,' stake-sale attempts on
Jet Airways 'can't run after 60 days,' stake-sale attempts on
Aug 03, 2018, 01:29 pm
3 min read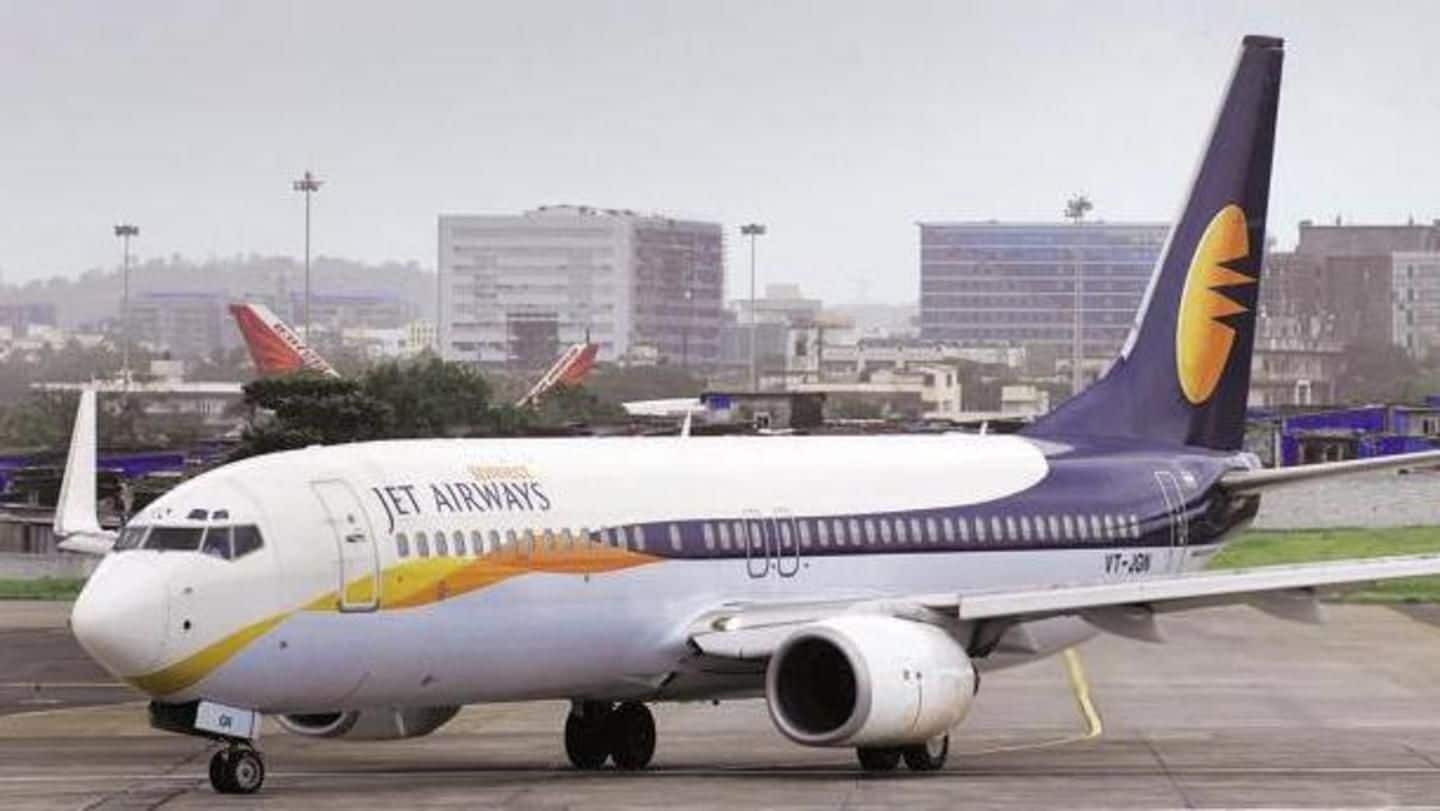 The debt-ridden Jet Airways, India's second-largest airline by market share, is desperate for cash, and has resumed talks with investment bankers for assistance in a stake sale. This may mean founder Naresh Goyal "offloading a part of the promoter's stake in the company," sources told Mint. Without additional measures, the airline has finances to run operations for only 60 days, it has told employees.
Jet has a gross debt of Rs. 8,424cr
Jet has a gross debt of Rs. 8,424cr. In 11 years, it has posted profits only in FY16 and FY17. In the last FY18 quarter, it posted a loss of Rs. 1,040cr. Last year, smaller rival SpiceJet had profits of Rs. 566.66cr, and IndiGo, India's biggest airline, reported profits of Rs. 2,242.37cr. Jet has blamed fuel-price hikes, eroding market share and lack of expansion.
'Stake sale talks began months ago,but urgency has changed things'
Discussions on stake sale began some months ago, but then "the promoters were looking for a significant premium to the then market price of the airline," a source told Mint. However, with the current urgency, "things are expected to be slightly different." Aviation consultant CAPA India had said in March that Etihad may sell its entire stake in Jet by December.
November deal throws Etihad-Jet partnership into uncertainty
Etihad had apparently sought to purchase a controlling stake in the airline before, the same sources said, but Goyal, who holds 51% stake, had turned down the offer. Last November, Jet had signed a deal to expand Europe-India operations with Air France-KLM. It had also led to uncertainty about Etihad's future as a stakeholder in Jet.
Airline has taken several cost-cutting measures
Jet is looking at other cost-cutting measures too. Last month, it agreed to purchase 75 Boeing Co 737 MAX aircraft, which it said would enhance efficiency and lower costs. Last year, it imposed a 30-50% pay cut on 350 junior pilots, telling them they could leave if it was unacceptable. The management too has agreed to take lower salaries, it said.
Move to cut 25% pay has seen resistance from pilots
An ongoing attempt to cut costs is by reducing salaries of employees by upto 25%, but there's no clarification on till when, or whether the money will be refunded later. Pilots have refused, saying at a time demand is high, they can easily join rivals if the cut is forcefully imposed. Engineers have backed them. Talks are on with stakeholders to resolve the issue.
Amid crisis, Jet employees say they have lost trust
Sources confirmed there have been "some job losses across verticals" but not among pilots. Employees are ruing "loss of trust." "We have been told Jet can't function beyond two months. The airline didn't inform us of (these issues) all these years," one told ET. Meanwhile, Jet's efforts to raise working capital loans have been hindered: banks want the airline to show a turnaround commitment.