Cathay Pacific makes blunder, sells $16,000 premium seats for $675
Cathay Pacific makes blunder, sells $16,000 premium seats for $675
Jan 02, 2019, 04:23 pm
2 min read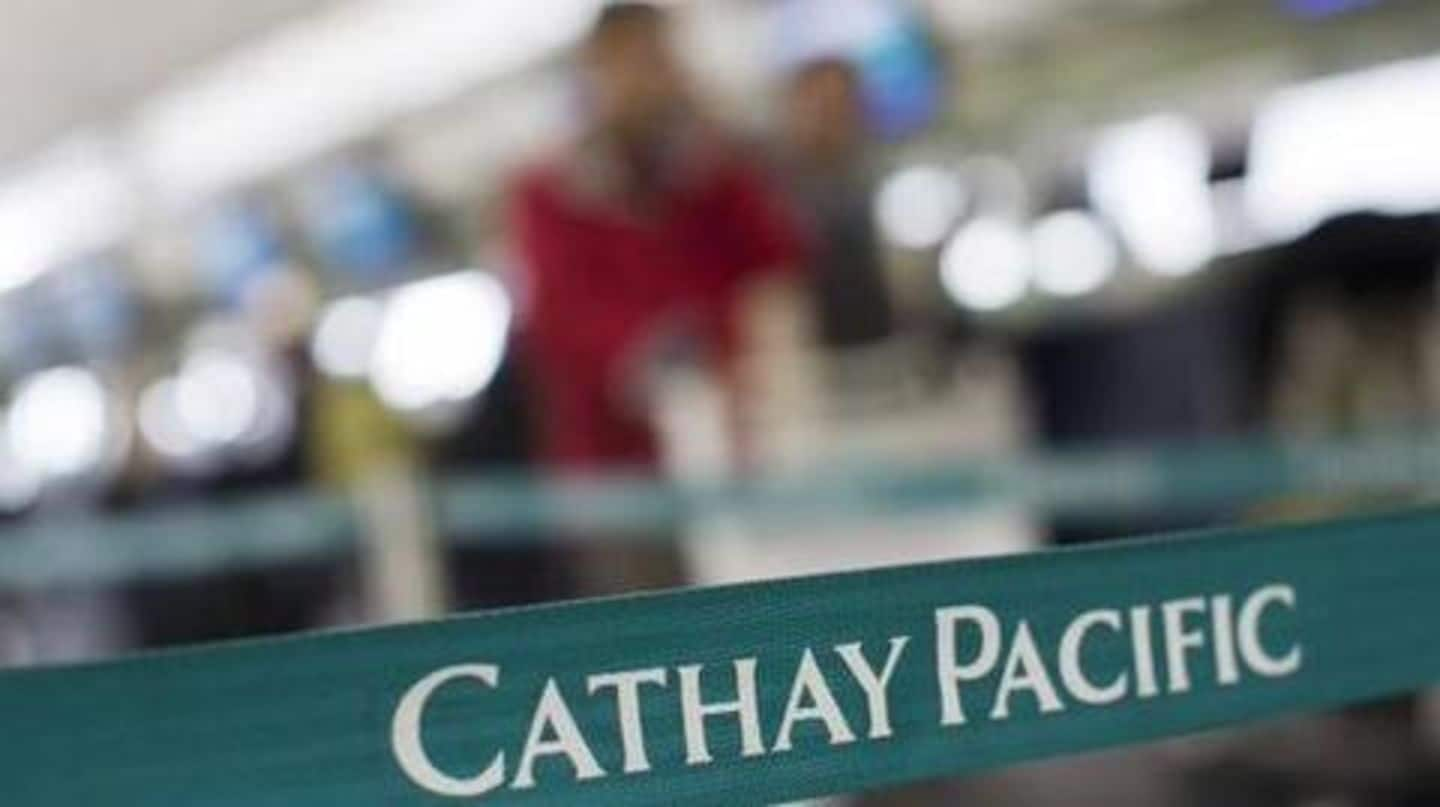 In a big ticketing blunder, Hong Kong-based Cathay Pacific Airways Ltd. sold business class tickets from Vietnam to Canada and the US at economy prices this week. Yes, you read it right! The tickets were accidentally sold in a promotional offer that ended on December 31, and now the airlines is caught in a pickle as it's not sure whether it'll honor the sales.
First-class return ticket from Vietnam to North-America costed Rs. 59,000
Cathay, Asia's biggest international carrier, offered return business and first-class tickets from Vietnam to North America for $675 (Rs. 47,212) and $842 (Rs. 58,893) respectively. Word spread and many people were able to get themselves first-class and business seats for a steal. An airlines blogger told media that he got a first-class ticket from Vietnam's Da Nang to New York for $842 (Rs. 58,983).
Cathay is aware of error, will provide more details later
Also, round-trip business-class tickets to Los Angeles were sold starting $2,940 (Rs. 2L). Usually, a business-class return ticket to New York from Da Nang costs $16,000 (Rs. 11L) for travel in July and September. It's unclear how many business and first-class tickets were sold. A spokeswoman for Cathay told media that they are aware of the pricing issue, and will provide more details later.
Last year, data of 9.4mn passengers leaked through Cathay's system
In October'18, the airlines made another big gaffe after the personal details including contact number, passport details of 9.4mn passengers in the world were hacked through their system. The airlines then revealed that the data was at risk since March 2018, and its delay in announcing was heavily criticized. Cathay, however, tried to compensate the passengers by promising better in-flight dining and entertainment.
Singapore airlines did the same mistake but honored the sales
Cathay isn't alone here, other airlines have also made similar pricing mistakes. In 2014, Singapore Airlines also mistakenly sold business-class tickets for the price of economy for flights between Australia, Asia, and Europe. It, however, honored its tickets and about 400 passengers enjoyed the business-class travel experience for a cheap price. Hong Kong Airlines did the same last year and also kept their word.