Boeing announces $10 million aid for India's fight against COVID-19
Boeing announces $10 million aid for India's fight against COVID-19
Written by
Sneha Das
(Sourced from PTI)
May 01, 2021, 03:27 pm
2 min read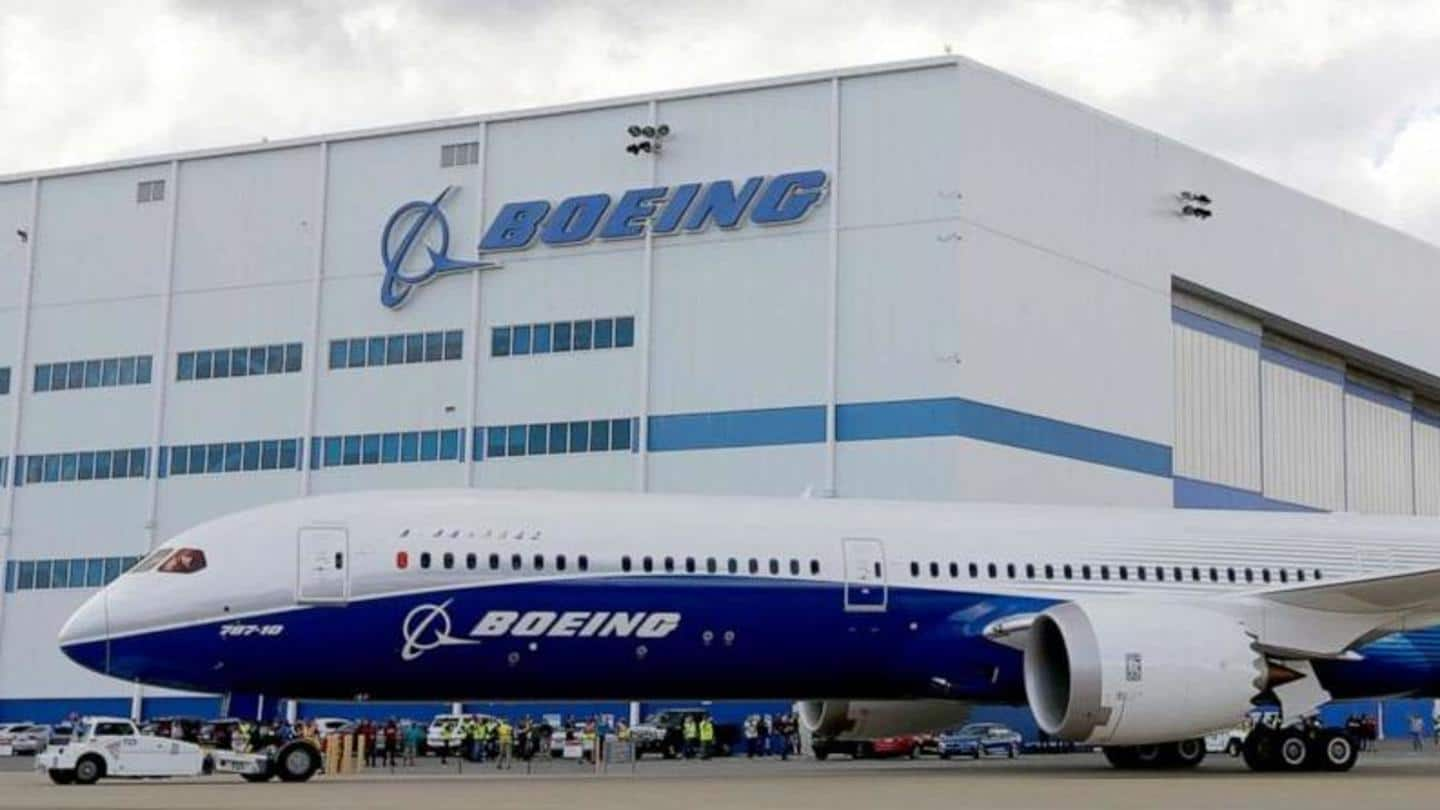 Multinational aerospace company Boeing on Friday announced a $10 million emergency assistance package to support India's COVID-19 response. The assistance from Boeing will be directed to organizations providing relief, including medical supplies and emergency health care for communities and families battling COVID-19, the company stated. "The COVID-19 pandemic has devastated communities across the globe," said Dave Calhoun, President, and CEO of Boeing.
Directing our pandemic response to communities impacted by COVID-19: Calhoun
"Our hearts go out to our friends in India who are going through a very difficult time. Boeing is a global citizen, and in India, we are directing our pandemic response to the communities most impacted by this recent surge of cases," Calhoun said.
Will partner with relief organizations to deploy $10 million: Boeing
Boeing said it will partner with local and international relief organizations to deploy the $10 million to the areas of greatest need in consultation with medical, government, and public health experts. In a statement, the company said that its employees also have an opportunity to donate personally to charitable organizations supporting COVID-19 relief in India.
Company will also match monetary donations dollar for dollar
As part of the Boeing Gift Match program, the company will match monetary donations dollar for dollar, extending the reach of assistance being provided to the Indian people. "Boeing not only stands in solidarity with the Indian people in their effort to confront this pandemic, but we will also be a part of the solution," it said.
Mastercard had also announced $10 million assistance for India
"We will continue to monitor the pandemic response in India and work to support our employees, customers, and partners through this crisis," it said. Previously Mastercard had also announced an assistance of $10 million towards COVID-19 response efforts in India. Meanwhile, India on Friday reported 3.86 lakh new coronavirus infections, the biggest single-day spike for the third consecutive day.
India is also running low on vaccine doses
The second wave has left hospitals, morgues, and crematoriums overwhelmed, with people scrambling to find hospital beds, medicines, and medical oxygen. India, the world's largest vaccine producer, is also running low on vaccine doses. As the country looks forward to expanding its vaccination drive to people aged 18-44 years from Saturday, several states complained they do not have enough doses to do so.