#FinancialBytes: Credit or debit card- what is better for you?
#FinancialBytes: Credit or debit card- what is better for you?
Written by
Ramya Patelkhana
Jan 29, 2019, 09:45 pm
3 min read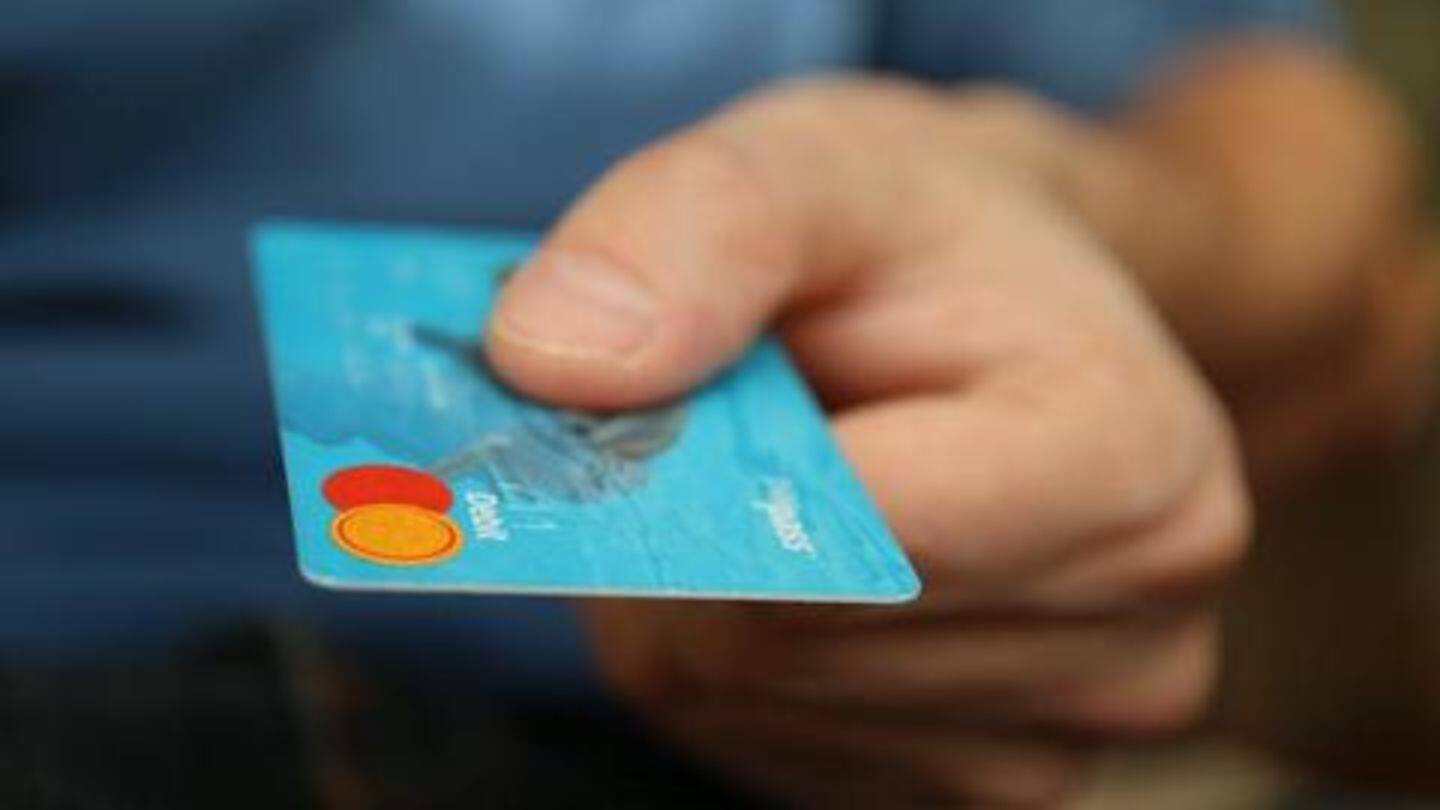 Credit and debit cards are two of the most popular cashless payment methods. However, many people often have a hard time deciding which one is better - credit card or debit card. They might seem similar, but they are not and have some important differences that affect one's finances differently. Here are some factors to consider for choosing between credit cards and debit cards.
If you're concerned about security, go for credit card
Nowadays, credit and debit card frauds are on the rise. While details of both these cards can be stolen, in the event of fraud or theft, debit cardholders lose money from their linked bank account. Unlike them, credit cardholders don't lose anything from their pocket. While both these cards offer zero liability in such cases, credit cards offer greater protection compared to debit cards.
If you already have debt, debit card is better
With high interest rates, maintenance charges, minimum fee, etc., credit cards might push cardholders into debt if they are not careful. So, it's better for people who already have a debt to avoid credit cards as they will increase the burden. Those with many financial obligations or people who don't have enough/regular income should not take credit cards to stay away from trouble.
#3: People with bad spending habits must choose debit card
With credit cards, some people, especially those with bad spending habits, might get into financial trouble. They might spend more using credit cards than they usually would; this increases their expenditure. To control spending, debit cards are the best to overcome the temptation of credit.
Want to enjoy rewards? Then, credit cards are better choice
Those who can control their spending can, however, go for credit cards to enjoy various benefits and rewards. There are different credit cards to cater to different needs, including frequent travel, fuel purchases, and shopping. Customers can save a lot if they use credit cards wisely. They can enjoy discounts on transactions, cashbacks, fuel-surcharge waivers, reward points for spends, travel points, gift vouchers, etc.
If you have good income, you can take credit card
Credit card providers charge high interest rates on the outstanding balance. Apart from the monthly interest, customers have to pay joining fees, annual/renewal charges, late-payment fee, and other fees which increase expenditure. But people having good income can take credit cards and enjoy exclusive rewards/benefits. Those who can't afford credit cards must, however, stick to debit cards as they come with comparatively fewer fees/charges.