Your Domino's Pizza will now have more toppings and cheese
Your Domino's Pizza will now have more toppings and cheese
Written by
Anish Chakraborty
Aug 09, 2017, 04:17 pm
2 min read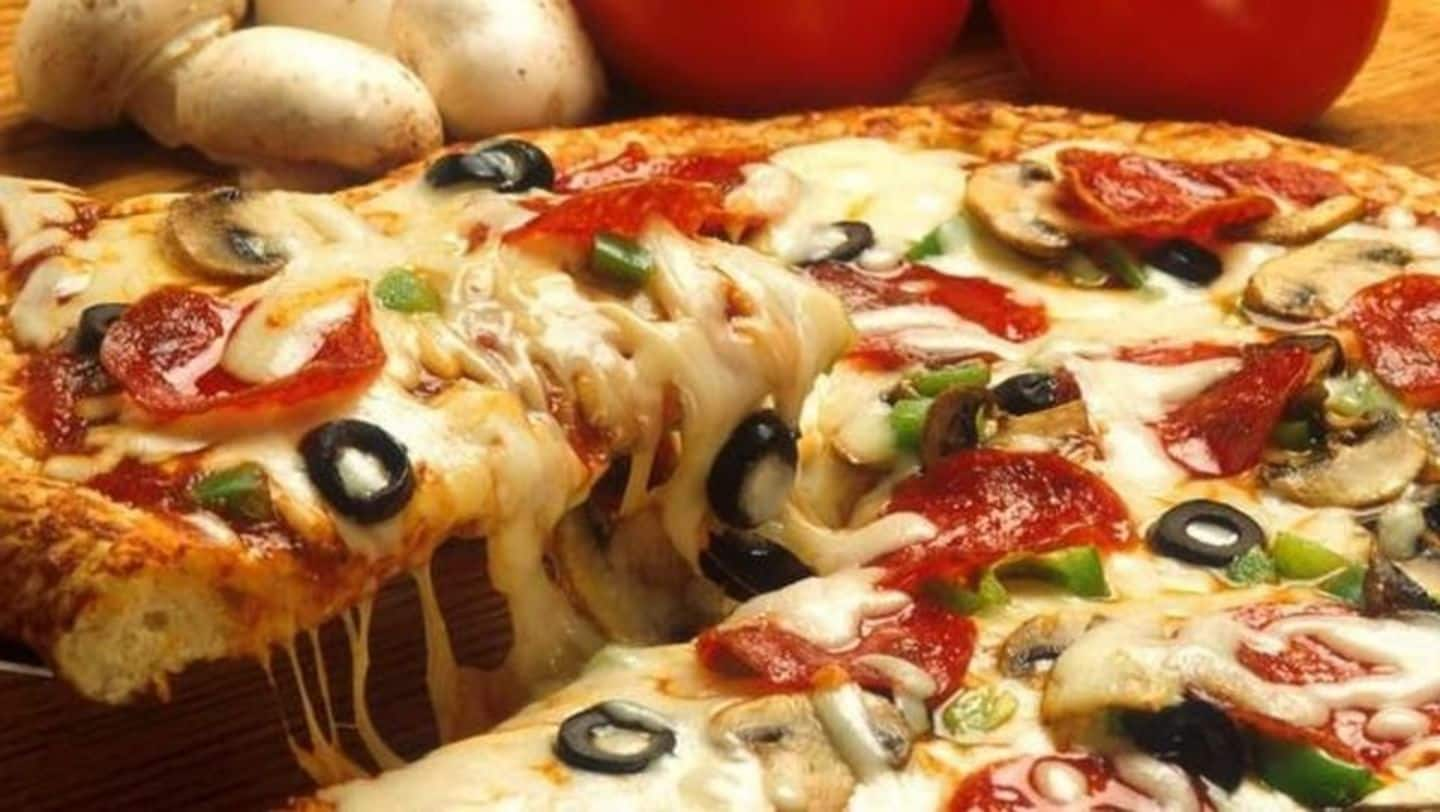 Important things first, Domino's will now make pizza using a softer crust, add more toppings and cheese. It's also changing the sauce and introducing a new one that is made from Californian tomatoes and has added herbs. Domino's will also change its packaging and have a new marketing campaign. The total cost of all these activities will be Rs. 100 crore. Here's more.
All these changes are going to be carried out by Jubilant FoodWorks, the firm that runs India's Domino's Pizza and Dunkin Donuts outlets; these are its plans for the ongoing financial year 2017-18. If things go right, this will be the biggest upgrade since the advent of the American pizza brand in the Indian market in 1996. It's about time, one would say.
In the early months of 2017, Jubilant had informed that they would work on a new strategy in order to garner more profits. Now, the company has drawn up a plan which includes, cutting down costs, improving their products, adding more value-for-money offerings and enhancing the customer experience by implementing suitable technology into their system.
Current policy of the firm
Jubilant has been shutting down unprofitable stores for the past few quarters. Five Domino's outlets were shut down and 13 were opened during April-June 2017 quarter. CEO, Jubilant FoodWorks, Pratik Pota, said that the firm "will continue to reduce inefficiencies and shut down unprofitable outlets." The policy seems practical enough - shut down, where it doesn't work and open new ones, where it does.
Dunking Donuts India should break-even by 2018
The total store count of Domino's in India now stands at 1,125. Now, coming to the Dunkin Donuts stores, which are also operated by Jubilant, Pota said that the firm intends to cut down losses by half during 2017-18. It currently operates 55 Dunkin Donuts outlets and their break-even point should be in 2018, said Pota.