Why did Facebook hire pollster to monitor Zuckerberg's image?
Why did Facebook hire pollster to monitor Zuckerberg's image?
Feb 10, 2018, 08:34 pm
3 min read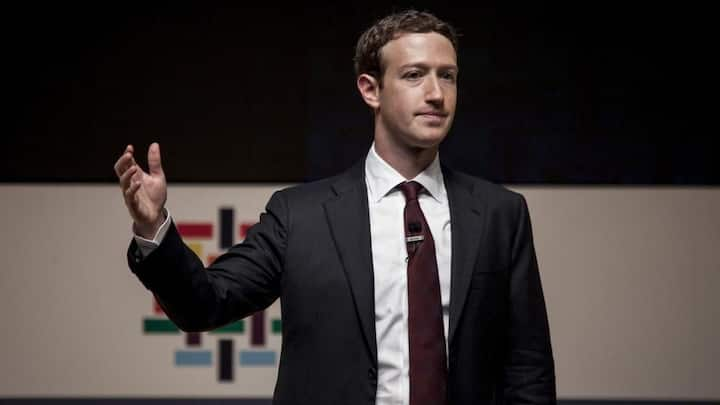 Last year Facebook hired a full-time pollster, Tavis McGinn, to monitor what people around the world thought about Mark Zuckerberg. This happened when Zuckerberg was on his US-tour after Facebook acknowledged Russia-linked-groups' political-advertising; Facebook was caught in the 2016 US Election controversy. McGinn quit the "unusual job" soon; he found Facebook had a negative effect on the world. Here's what he had to do.
McGinn had to track these questions related to Zuckerberg's image
McGinn's job involved tracking a lot of questions related to Mark Zuckerberg's public perception. Some of the questions were whether people like Zuckerberg's speeches, his interviews with the press, and his posts on Facebook. The pollster had to find out how people reacted or responded to "every piece" of Zuckerberg's communication. Facebook wanted to understand Zuckerberg's perception beyond "simple 'thumbs-up' or 'thumbs-down' metrics."
It was a bit like a political campaign: McGinn
"It was a very unusual role. It was my job to do surveys and focus-groups globally to understand why people like Mark Zuckerberg, whether they think they can trust him, and whether they've even heard of him...especially important outside of the United States," says McGinn.
No changes in products, policies due to polling: Facebook spokesperson
McGinn also conducted similar research and surveys about what people thought about Facebook COO Sheryl Sandberg and her initiatives and whether they liked her speeches/interviews/Facebook-posts and trusted her. Facebook also compared her public image with that of Zuckerberg. Facebook's spokesperson said they began tracking Zuckerberg's perception two years ago, but also added the polling did not influence Facebook's products or policies.
Pollster declines to share results from Mark Zuckerberg-related surveys
The Facebook spokesperson didn't comment on McGinn's role at the company. McGinn also declined to discuss the results of his research/surveys at Facebook or the budget for the project but revealed that he left Facebook after six months as he found it had a negative effect on the world. He, however, said that it was "very advanced research" and was "very, very expensive".
Facebook is Mark, and Mark is Facebook: Tavis McGinn
"Mark has 60 percent voting rights for Facebook...(he) has basically full control of the experience of 2 billion people around the world. That's unprecedented. Even the president of the United States has checks and balances. At Facebook, it's really this one person," stated McGinn.
Facebook had negative effect on the world: McGinn
McGinn left Facebook after "becoming disillusioned" with the social media company. He joined Facebook thinking he could change things from the inside but realized he was "far too optimistic" as he couldn't change the way Facebook does business or its values. McGinn later founded "Honest Data" that conducted Facebook-related polls, which suggest that most Americans think Facebook has a negative impact on the society.
Focus on acquiring users, occupying their time distorted Facebook's perspective
"Facebook could have a really good impact on society. I think a lot of what this comes down to is how a company chooses to measure success. The more Facebook builds profit, the more it's at the expense of the American people," said McGinn.
Uber too conducted surveys to track Kalanick's public image
While it's unusual for a company to hire a full-time pollster, Facebook isn't the only one to measure public perception about their brand, founders, or CEOs. Uber, amid a major crisis last year, surveyed customer opinions about the brand and CEO Travis Kalanick. There were very negative perceptions about Kalanick; this data was reportedly used by board members to persuade him to quit.