Air-India Sale: Government might sell it completely, shedding 100% stake
Air-India Sale: Government might sell it completely, shedding 100% stake
Written by
Ramya Patelkhana
Feb 24, 2018, 12:30 am
3 min read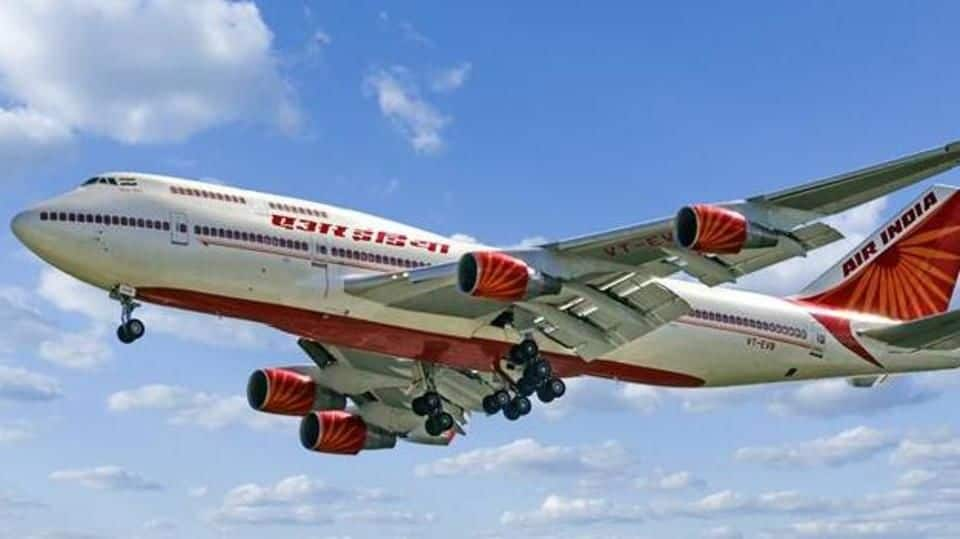 The Centre is mulling options for selling Air India completely, which include offloading 100% of its stake the debt-ridden national carrier. Its four options include keeping a 49%, 26%, 24%, or a zero stake in the divestment-bound carrier. The options were listed in a draft Expression of Interest prepared by Civil Aviation Ministry presented to the Empowered Committee earlier. Here's more.
Draft EoI gives different options to top decision makers
The draft Expression of Interest (EoI) also gives pros and cons of all the four options. It will be examined by the empowered committee, which is the core group on AI disinvestment, and the Alternate Mechanism of Ministers for its privatization. The decision-making authorities will decide on how much stake Centre should retain, after which an EoI would be formally issued to prospective bidders.
Govt. should sell Air India completely, says aviation think-tank
In Jan'18, aviation think-tank Centre for Asia Pacific Aviation (CAPA) suggested the Indian Government should completely exit Air India as "any level of equity retention will deter investors due to concerns about the prospect of continued government interference post-privatization."
Clarity in govt. about transferring 51% of AI ownership: Official
It's clear that at least 51% of the government's AI stake would be sold, said an official. Junior Aviation Minister Jayant Sinha, too, earlier said over 51% of AI would be offered to a private player. AI would be split into four before sale: Air India, Air India Express, and subsidiary AISATS; Alliance Air; Air India Air Transport Services; and Air India Engineering Services.
Foreign company expresses interest; doesn't want name to be publicized
Meanwhile, a foreign player reportedly expressed interest in acquiring 49% stake in AI. A source claimed, "The foreign company which has approached us is not a known airline...it is not known if it is behind a known airline. It wants 49% stake in AI."
Proposed EoI talks about AI employees and their future
The draft EoI by Aviation Ministry also talks about the state-run carrier's employees and their future, said a senior official. It addresses the issue of AI employees and Department of Investment and Public Asset Management guidelines that "need to be met". He said, they include "minimum benefits to be offered to the employees, when and how can their services be terminated, among others."
CCEA approved AI disinvestment last year
The disinvestment of the troubled national airline was initiated by Cabinet Committee of Economic Affairs in Jun'17. It constituted the Alternate Mechanism of Ministers, led by Finance Minister Arun Jaitley, for preparing a strategy for privatizing Air India that has a debt of over Rs. 50,000cr. Air India had not achieved profits since 2007 when it was merged with state-run domestic airline Indian Airlines.
AI divestment would be completed by year-end: Ashok Gajapathi Raju
On AI divestment, Aviation Minister Ashok Gajapathi Raju stated: "We hope that by the end of the year we will be able to finish the divestments. Government has given us Air India-specific Alternate Mechanism (for disinvestment). I am also a member...to guide the whole process."