Air India sale: After flop-show, government mulls selling 100% stake
Air India sale: After flop-show, government mulls selling 100% stake
Written by
Shiladitya Ray
Edited by
Deepali Aggarwal
Jun 12, 2018, 07:02 pm
2 min read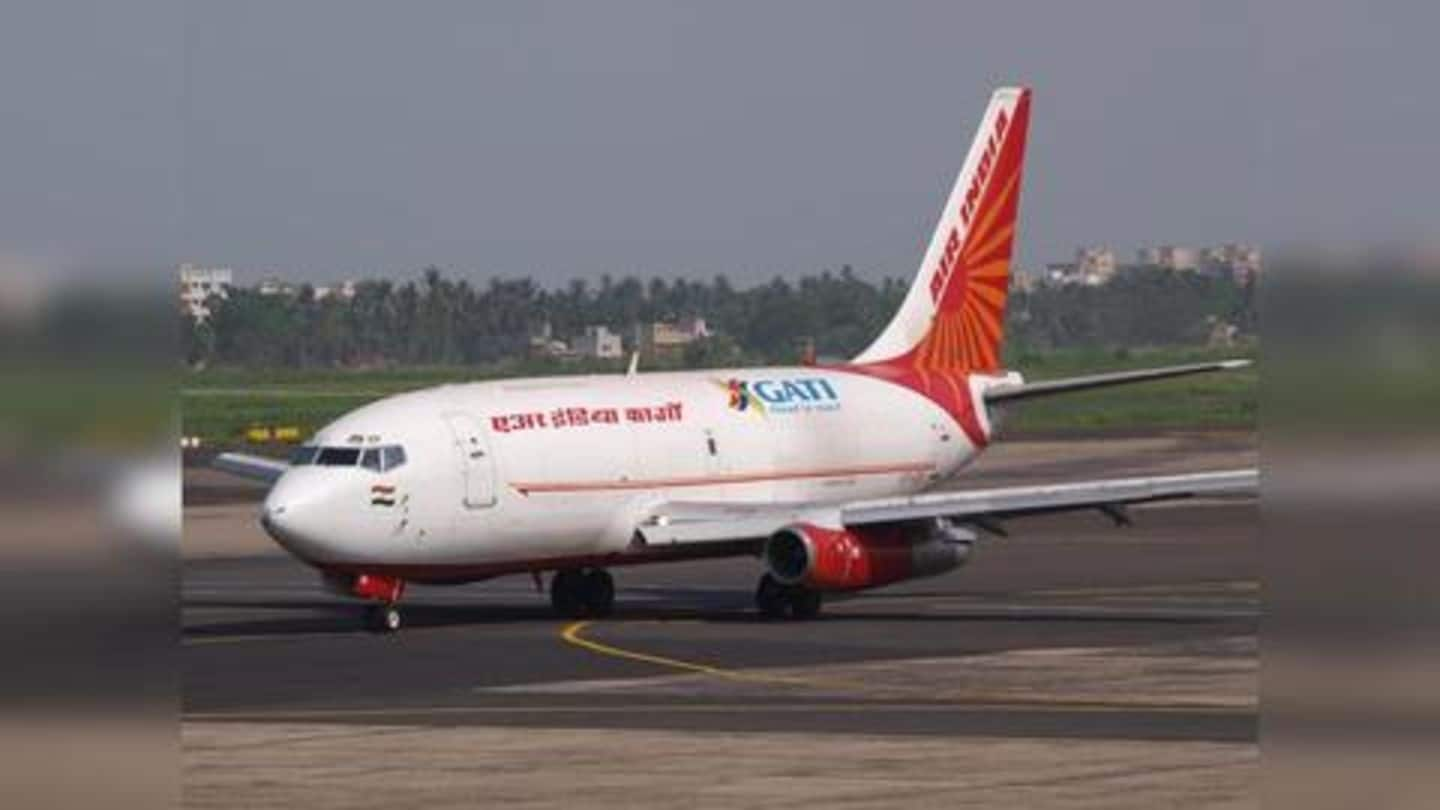 After a flop attempt at handing off its money-guzzling flag carrier to the private sector, the government is now mulling selling 100% shares of Air India. Subhash Chandra Garg, a senior finance ministry official, said that the Modi government is ready to "re-examine" its earlier stance of keeping 24% stake in Air India despite the privatization process. Here's more.
What Subhash Chandra Garg had to say
"A certain kind of strategy was offered that didn't find many takers and therefore something different will have to be done. There's no fixed objective that government should have 24 percent. It can be re-examined," said Garg in an interview in New Delhi on Monday.
The government's attempts to sell Air India ended in failure
The Modi government's grand plan of offloading the loss-making carrier to the private sector ended in failure when, on the 31st May deadline, no purchase offers came in. The government had offered to sell a 76% stake. IndiGo had initially expressed interest in buying Air India, but pulled out when the government clarified that it wouldn't sell the airlines' international operations separately.
Why did the government get no bidders for Air India?
The government's disinvestment bid turned into a shame as it found no bidders for the ailing airline throughout the 2-day-long disinvestment process. Apart from the concerns related to its high debt and losses, the government's employee retention demands forced the potential bidders to pull their horses back. Further, clauses like the buyer should retain the Air India brand for a specified period were also unfavorable.
Air India is mired in debt
Air India is up to its neck in debt right now, and has a debt of more than Rs. 50,000cr ($8bn). The 76% stake of the airline was offered to the private parties along with almost Rs. 34,000cr ($5bn) of its debt.
Is Air India an all in-and-out bad deal?
Well, it's true that Air India is a debt-ridden and a loss-making carrier, but like everything else, it also has a silver lining. Air India's fleet has over 100 Boeing Co. and Airbus SE aircraft. The airlines operates 2,300+ local flights every week to 54 airports. Air India has more than 2,500 landing slots at airports including London, Paris, New York and Tokyo.