Soon, government will define operational rules for Ola, Uber
Soon, government will define operational rules for Ola, Uber
Written by
Shubham Sharma
Aug 05, 2019, 04:17 pm
2 min read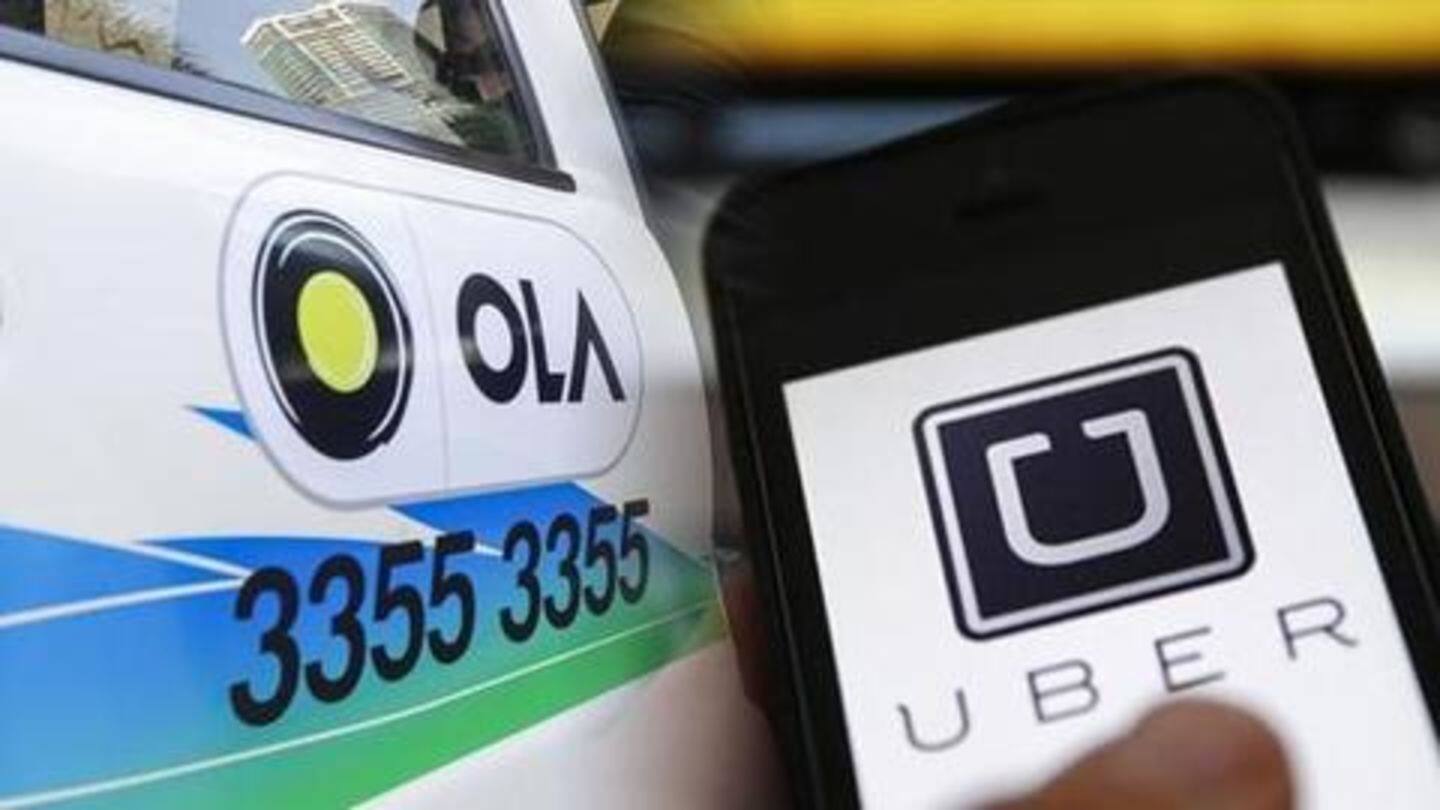 The Indian government is planning to set some ground rules for cab aggregators like Ola and Uber. The move, based on the Motor Vehicles (Amendment) Bill 2019, will make it mandatory for these companies to get a license and set some regulations for ensuring the safety of passengers and alleviating other concerns revolving around ride-hailing services. Here are more details.
Currently, no regulations are in place for ride-hailing companies
Over the last few years, ride-hailing companies have landed in trouble for reasons ranging from women safety to surge pricing. The archaic road safety laws in India didn't recognize ride-hailing services, allowing the companies to operate independently, license-free across different states. But now, the government plans to change this with some rules, defined on the basis of the recently-passed Motor Vehicles (Amendment) Bill, 2019.
Cab aggregators will have to get a license
The new Bill revises ancient road safety laws in accordance with the need of the 21st century and proposes strict penalties for violations associated with them. But, most importantly, it recognizes cab aggregators as a digital marketplace connecting customers and drivers for transportation services. It makes it mandatory for the companies to obtain a state-approved license for operations.
Plus, rules will be defined for women safety
Other than the license, the government would also use the Bill to set regulations focusing on the safety of women passengers, which has been a pressing issue ever since the services launched in India. It will mandate the responsibility to act on companies if something goes wrong during a ride, like the case of an accident, crime, or sexual harassment during the ride.
Other issues likely to be tackled
Among other things, the government would also set rules to tackle critical pain points like surge pricing during peak hours and the use of unauthorized vehicles. To note, several states have already raised concerns over the companies' action of imposing extra charges during rush hours as well as using bikes and autos, which have been restricted from being used for public transit.
When the rules will come into effect
The timeline remains unclear at this stage, but reports suggest the regulations might come into effect in the coming months, following a meeting between government officials and industry stakeholders.