This start-up is helping rural women 'knit' their future
This start-up is helping rural women 'knit' their future
Written by
Monalisa Mahanta
Edited by
Pallabi C Samal
Mar 10, 2019, 12:15 am
3 min read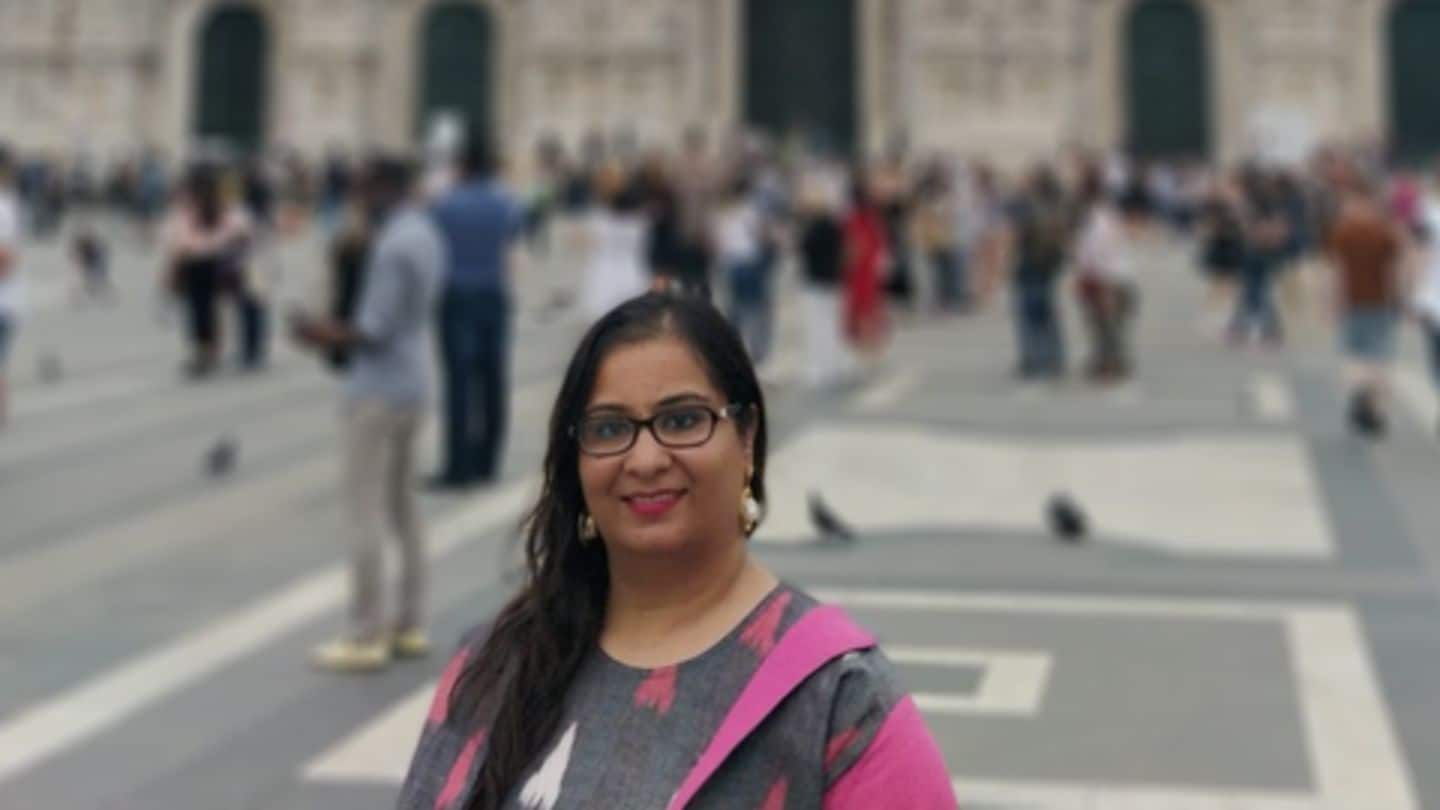 Heard of 'The Original Knit'? It's both an online and offline platform, where you can find handmade woolen wear for babies and toddlers. This start-up was founded in 2015 by Kanchan Vaidya, and through this many women in Himachal villages are earning their livelihoods. Hailing from Mandi, Kanchan initiated this after she struggled to find proper woolen wear for her first-born. Here's her story.
How did Kanchan's journey with 'The Original Knit' begin
Kanchan, 38, an HR manager working in an Australian company, recalled the time when she gave birth to her first child. She was unable to find any hard-knit woolen brands even in the online space for her son. Kanchan said she could resonate with many new mothers who faced the same problem. Thus began her entrepreneurial journey with 'The Original Knit.'
Kanchan traveled to Dhauladhar, Spiti; talked to village women
As soon as the idea struck her, she remembered her hometown, Himachal Pradesh, where she recalled seeing women knitting while chatting outside their homes, enjoying the afternoon sun. She was determined to entail those women in her endeavor, for which she started a month-long trip to the interiors of Dhauladhar and Spiti in early 2015. She talked to the women of those villages.
And it all started with 10 women on board
Kanchan told them that her business could provide them the basic necessities like an LPG cylinder, money to run their families that will also smoothen their lives. She says the initial convincing part was not easy, but eventually 10 women joined her initiative.
Women are provided with needles, wool, ready-made designs
Kanchan started employing designers who would distribute their art works over WhatsApp. The designs were then printed to scale and given to the village women, along with a set of needles and wool. Once these women deposited the knitted end product, following the design, they got paid immediately. "This slowly became a chain reaction and more women groups started signing up," states Kanchan.
Kanchan further shares that the timely payment system "not only helped us get good products to the market but also transformed lives of scores of women who take pride in their work," adding that most of these women are now bread earners of their families.
The Original Knit's FB page garnered 5,000 likes
As the process went on, by winter 2015, Kanchan started sharing designs through Facebook and take orders. Her Facebook page garnered 5,000 likes in the very first month, and about 300 prepaid solid orders. This upward slope made her feel confident and hence, 'The Original Knit' officially got registered. By 2018, Kanchan managed a network of 300+ women throughout Punjab, Delhi, and Himachal.
Kanchan targets Rs. 3.5cr revenue for 2018-19
The products are washed, given metal or stain embellishments and bundled in Gurugram. Here itself, the quality of the products are checked, packed, and shipped to online and offline wholesalers. Started with Rs. 20,000 from Kanchan's savings, this start-up has garnered Rs. 45L and Rs. 1cr in 2016 and 2017 respectively. A target of Rs. 3.5cr in revenue is on her list for 2018-19.
'The Original Knit' sweaters are 100% handmade in soft wool
About the growth, Kanchan says, "Our offline sales are bulk B2B orders that get shipped within India and to US, Kuwait, Belgium, UK, etc." The company's products include sweaters, dresses, caps, socks, booties, and ponchos that are 100% handmade in soft wool. Found in multiple colors, and designs, the products' cost starts at just Rs. 250, and are available in wholesale-platforms, including Firstcry stores.