#FinancialBytes: How to register a company in India?
#FinancialBytes: How to register a company in India?
Written by
Deepali Aggarwal
May 30, 2018, 12:01 am
2 min read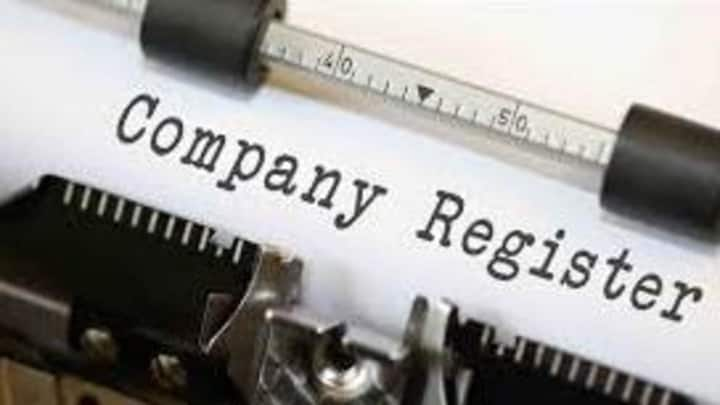 A corporation must be registered under Section 2(20) of The Companies Act, 2013 to function legally as a company in India. According to the Act, a company is defined as, "An entity incorporated under this Act or under any previous Company Law". A private limited company can be incorporated in India by following a 4-step process. Here are the details.
Step 1: Acquire Digital Signature Certificate
The first step is to acquire a Digital Signature Certificate (DSC). It is the digital equivalent of a physical certificate. It serves as an evidence of an individual's identity. It can be directly obtained from certifying authorities with original supporting documents, and self-attested copies. In place of a DSC, a letter/certificate issued and signed by a bank containing the applicant's information as per the bank database is also valid.
Step 2: Acquire Director Identification Number (DIN)
The second step is to acquire Director Identification Number (DIN). An individual intending to become the company's Director needs to apply for the allotment of a DIN. The application should be made only through a Simplified Proforma for Incorporating Company Electronically (SPICe) e-form. An application fee of Rs. 500/- is payable at this stage. The DIN is allotted by the Ministry of Corporate Affairs.
Step 3: E-filing of documents
The next step is to e-file these documents: e-Form 1A: The form deals with the naming of the company. At least four and at most six names must be listed in the order of preference. MoA and AoA: Draft and e-file the company's Memorandum of Association (MoA) and Articles of Association (AoA). While the MoA represents the company's objectives, the AoA tells how the company would function.
Application for incorporation of the company
After the e-filing of the mentioned documents, the applicant must file the application for the registration of the company with the Registrar of Companies (RoC) of the Indian state where the company is to be established. The application is to be filed online at the website of Ministry of Corporate Affairs (MCA).
Collection of incorporation certificate
If the RoC is satisfied with the submitted documents, a Certificate of Incorporation will be issued to the applicant. In case of missing or inappropriate documents, the applicant will be notified and asked to make the required corrections in order to complete the incorporation process. The Certificate of Incorporation can be regarded as the company's birth certificate!