Here's how to link PAN and Aadhaar via different modes
Here's how to link PAN and Aadhaar via different modes
Oct 09, 2019, 06:09 pm
2 min read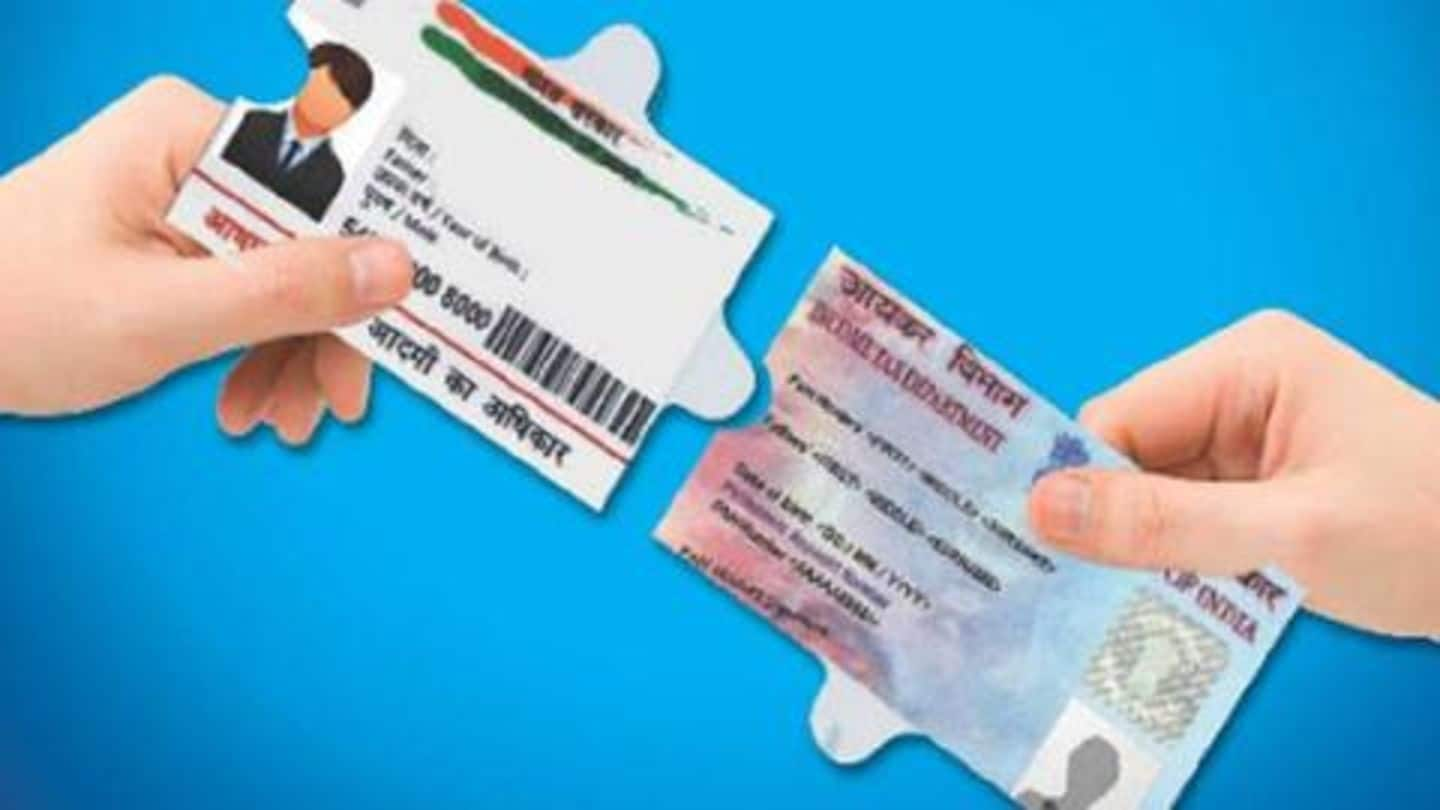 December 31, 2019 is the last date to link your PAN with Aadhaar. Earlier, this deadline was September 30. And, if a taxpayer fails to meet the new deadline, their PAN would be rendered "inoperative". Here's what it means, and how you can link the two documents via different modes - website, SMS and offline method.
First off, what does an 'inoperative' PAN imply
If your PAN isn't linked with Aadhaar by the deadline, then it shall be deemed inoperative. However, the implications concerning an inoperative PAN have not been clarified by the government till now. In all likelihood, once a person's PAN becomes inoperative, it will be treated as if the individual doesn't hold a PAN, barring them from conducting financial transactions that require quoting of PAN.
Here's how you can link PAN with Aadhaar online
Now, to link PAN with Aadhaar online, log on to the Income Tax e-portal. Next, under the 'Quick Links' section, click on 'Link Aadhaar.' Enter details such as Aadhaar number, PAN, name, and Captcha code. Submit the details, click on 'Link Aadhaar', and you're done. After successful verification from UIDAI, linkage will be confirmed. Notably, you can also link them offline and via SMS.
Procedure to link PAN with Aadhaar offline and via SMS
Offline: If you wish to link PAN-Aadhaar offline, head to your nearest center of PAN service provider, NSDL or UTIITSL. Get form 'Annexure-I' and submit along with documents and prescribed fee. SMS: To link PAN-Aadhaar via SMS mode, type a text message in this format: UIDPAN (space) 12-digit Aadhaar number (space) 10-digit PAN, and send to 567678 or 56161 from your Aadhaar-registered mobile number.
Separately, PAN and Aadhaar can now be used interchangeably
Union Finance Minister Nirmala Sitharaman, in her budget speech, announced that PAN and Aadhaar can now be used interchangeably. This implies that taxpayers are free to quote their Aadhaar number (instead of PAN), in order to file their I-T returns. Further, Aadhaar can also be used for other services where quoting of PAN is necessary, such as buying/selling financial instruments like MF, gold, etc.