Ex-Turkish Airlines chairman Ilker Ayci declines Air India CEO role
Ex-Turkish Airlines chairman Ilker Ayci declines Air India CEO role
Written by
Manzoor-ul-Hassan
Edited by
Abhishek Sharma
Mar 01, 2022, 07:26 pm
3 min read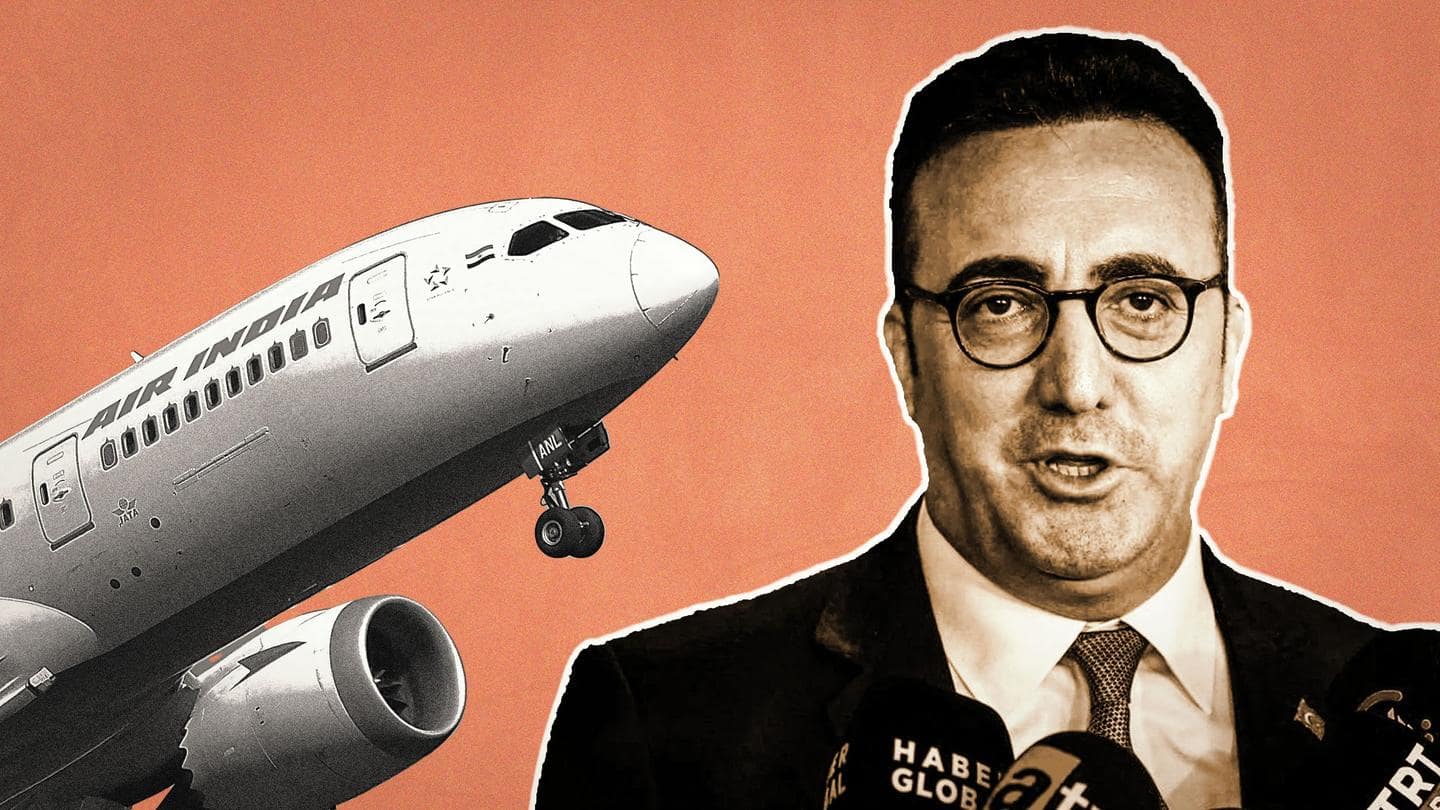 The former chairman of Turkish Airlines Ilker Ayci on Tuesday turned down the offer of Tata Group to be the chief executive officer (CEO) of Air India. While confirming his decision, Ayci said he didn't want to take the offer by Tata Group after reading about the opposition and attempts to paint his appointment with "undesirable colors" in some sections of the media.
Why does this story matter?
Ayci worked as the advisor to current Turkish President Tayyip Erdogan when the latter was the mayor of Istanbul.
Last month, Tata announced Ayci's name for the top position after it took over the previously state-owned Air India in an equity and debt deal.
Following his appointment, the right-wing group Rashtriya Swayamsevak Sangh (RSS) opposed the move, citing his political links in Turkey.
Not honorable to accept the position: Ayci
"As a business leader who has always prioritised professional credo...I have come to the conclusion that it would not be a feasible or an honorable decision to accept the position in the shadow of such a narrative," NDTV quoted him saying. The spokesperson from Tata also confirmed the development to the channel without sharing further details.
Security agencies concerned about Ayci's links in Turkey
As per Reuters, India is conducting more stringent checks in the case of Ayci and Air India because security agencies have flagged concerns about his links in Turkey. Notably, the appointment of a foreign national as the CEO of an Indian airline requires government clearance.
Tata approved Ayci's appointment last month
Last month, Tata Sons had announced that it has appointed Ilker Ayci as the new chief executive officer (CEO) and managing director (MD) of Air India. His appointment was approved in the board meeting of the airline. However, the appointment was subject to certain regulatory approvals by the government as Ayci is the foreign national, Tata said in a press release.
Ayci is an alumnus of Turkey's Bilkent University and UK's Leeds University. He also holds a master's degree in international relations from Turkey's Marmara University. He has held many senior positions in several companies, including Turkish-German airline SunExpress, according to the Mint.
Takeover of Air India after successful bid by Tata
Air India returned to the Tata Group after 69 years in January this year. In October 2021, the government had announced the takeover of Air India by Tata after making a winning bid of Rs 18,000 crore. The airline was facing a total debt of Rs 61,562 crore as of August 31, 2021, Economics times reported.