InterviewBit raises $20 million in a Series A funding round
InterviewBit raises $20 million in a Series A funding round
Edited by
Ratnakar Shukla
Jan 28, 2020, 09:03 pm
2 min read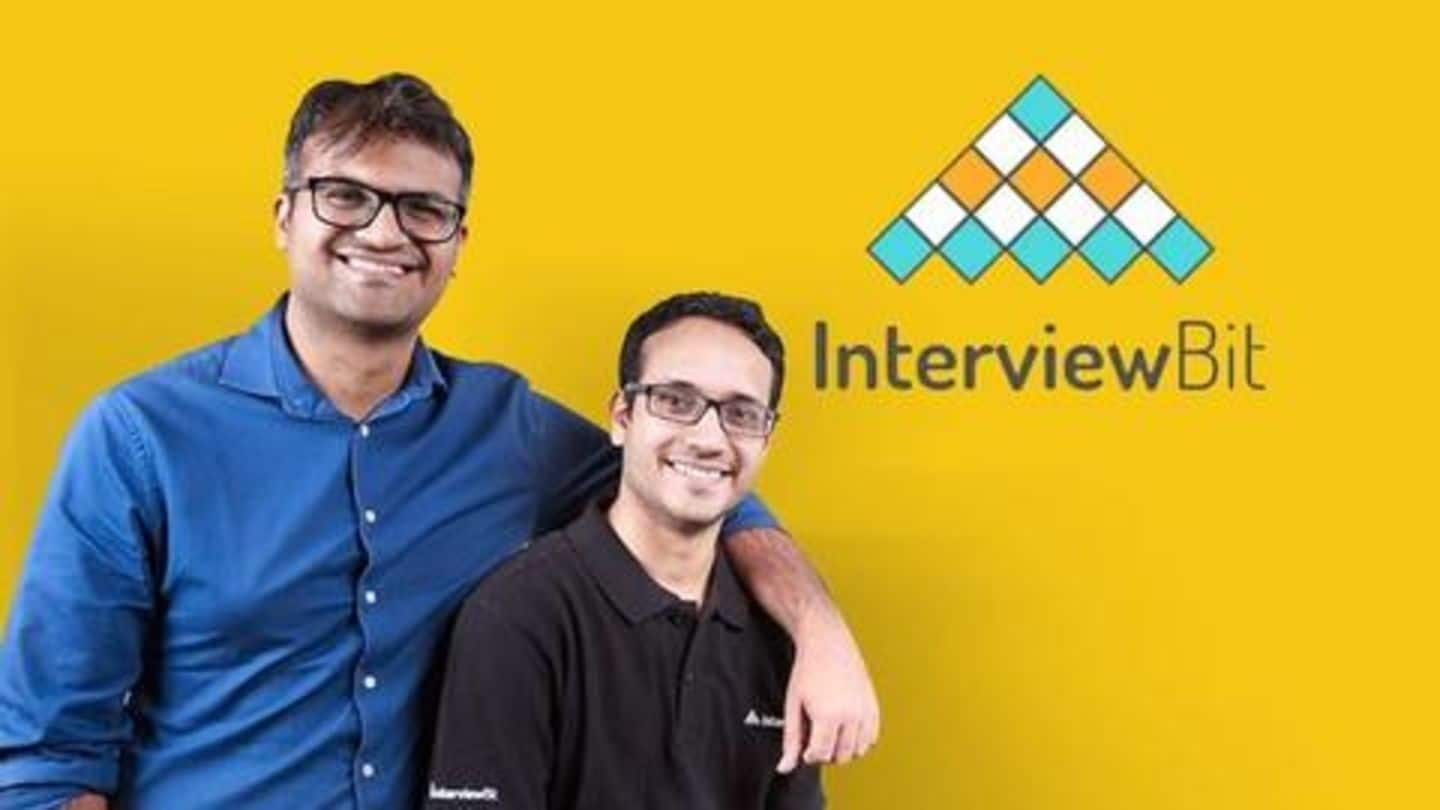 Bengaluru-based ed-tech start-up InterviewBit has raised $20 million in a Series A round of funding led by Sequoia India and Tiger Global. The company provides an online platform for students and young professionals to learn skills that are required to crack technology jobs. It is a part of Sequoia India's accelerator program, Surge. Here's more about it.
InterviewBit: An online platform to learn in-demand skills
InterviewBit was started in 2015 by Abhimanyu Saxena and Anshuman Singh to provide an online platform for working professionals and students to learn skills that are needed for technology jobs. Depending on the skills and preferences, the start-up connects its users with the companies across the globe and makes sure they get their dream job.
InterviewBit has over 300,000 monthly active users
According to reports, InterviewBit has a user-base of approximately one million. And, out of them, more than 300,000 are monthly active users. The start-up had recently launched Scaler Academy, which is a six-month-long immersive online program wherein the enrolled users are mentored by tech leaders and subject matter experts working with organizations like Google, Amazon, and Microsoft, among others.
How InterviewBit will use the fresh funds?
Now, InterviewBit will deploy the fresh funds for user acquisition and foraying into new markets. The start-up will also use the capital for curriculum development and live teaching programs to improve the learning experience. According to Crunchbase data, the ed-tech start-up had previously received $1.5 million in funding as part of Sequoia India's Surge accelerator program.
And, here's what investor said about InterviewBit
Speaking about his latest investment, Shailendra Singh, Managing Director of Sequoia Capital (India), said, "There is a huge global scarcity of high-quality software talent, and we have experienced it firsthand across the portfolio." "As a result, we were very excited about Anshuman and Abhimanyu's vision to build an advanced online computer science programme," he added.