Parler CEO reveals he has been fired by the board
Parler CEO reveals he has been fired by the board
Feb 05, 2021, 12:35 am
3 min read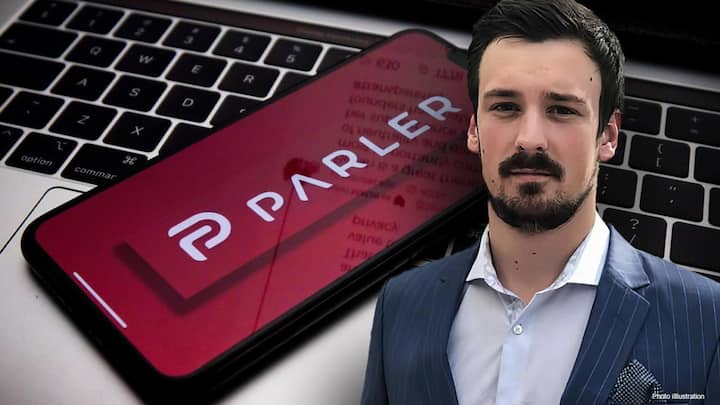 Former Parler CEO John Matze sent a memo to staffers on February 3 saying his position as CEO of the company had been terminated with immediate effect on January 29. Matze wrote that despite his constant efforts to restore the app's functioning, the board controlled by conservative political donor Rebekah Mercer has taken this decision just days before the service could be restored.
Amazon stopped hosting Parler's website after Capitol riots
Parler was a popular free-speech alternative to heavily censored social media platforms. It was taken down by Google Play Store, Apple App Store, and Amazon Web Services (AWS) following the January 6 Capitol protests. Matze says he didn't participate in the decision leading to his termination. He adds that the company's communication to employees and third parties prompted him to make this statement.
Matze says his ideas were met with constant resistance
In the memo, Matze said that over the past few months his product vision, strong belief in free speech, and ideas for managing Parler were met with constant resistance. He said that despite working endless hours to have the site restored, the future of Parler is "no longer in his hands". He also thanked employees and users for their support.
Parler spiked in popularity after Trump's permanent suspension on Twitter
Parler catered to roughly 15 million users before being taken down. Most users comprised half of the US voters who joined the platform after Twitter permanently suspended former President Trump's account. After AWS pulled the plug on Parler's hosting, Matze made regular media appearances advocating free speech, explaining how Big Tech social media platforms such as Twitter and Facebook are interfering with free speech.
Facebook Groups used to coordinate Capitol protests; Parler lacked Groups
However, a Washington Post report highlights how Facebook groups were used to coordinate bus trips to Washington in the days leading up to the Capitol march. Facebook's poor moderation is evident as #StopTheSteal and #FightForTrump hashtags prompted by claims of election fraud were trending. In stark contrast, Parler doesn't even have a Groups feature, making it unviable for users planning to coordinate at scale.
Parler required users to share government-issued ID during sign-up
It is easy to use burner accounts to spread misinformation and malice on Facebook and Twitter. On the contrary, Parler validated users' identity upon sign-up by requiring government-issued IDs such as a driver's license. This was a deterrent to engaging in unlawful activities on Parler, as users could face real-world repercussions. Big Tech's excuse of Parler being unmoderated and dangerous applies more to themselves.
Big Tech companies deflected accusations of poor moderation toward Parler
In fact, Facebook COO Sheryl Sandberg deflected the Washington Post report's accusations noting the role of smaller platforms like Parler. It's no secret that Big Tech's coordinated actions resulted in their biggest competitor Parler being shut down. Meanwhile, Twitter and Facebook allowed ISIS accounts to go unmoderated and openly promoted hashtags calling for disruption of the President's swearing-in ceremony.
Parler's February relaunch being delayed by "changes for stability"
Big Tech and Western internet providers categorically denied Parler the resources to run the platform. That's why it had to turn to a non-Western provider to get the site operational in a limited capacity. Matze said he will look for new opportunities where his "technical acumen, vision, and causes he is passionate about will be required and respected".