Nirmala Sitharaman announces special funding window for unfinished housing projects
Nirmala Sitharaman announces special funding window for unfinished housing projects
Sep 14, 2019, 05:55 pm
3 min read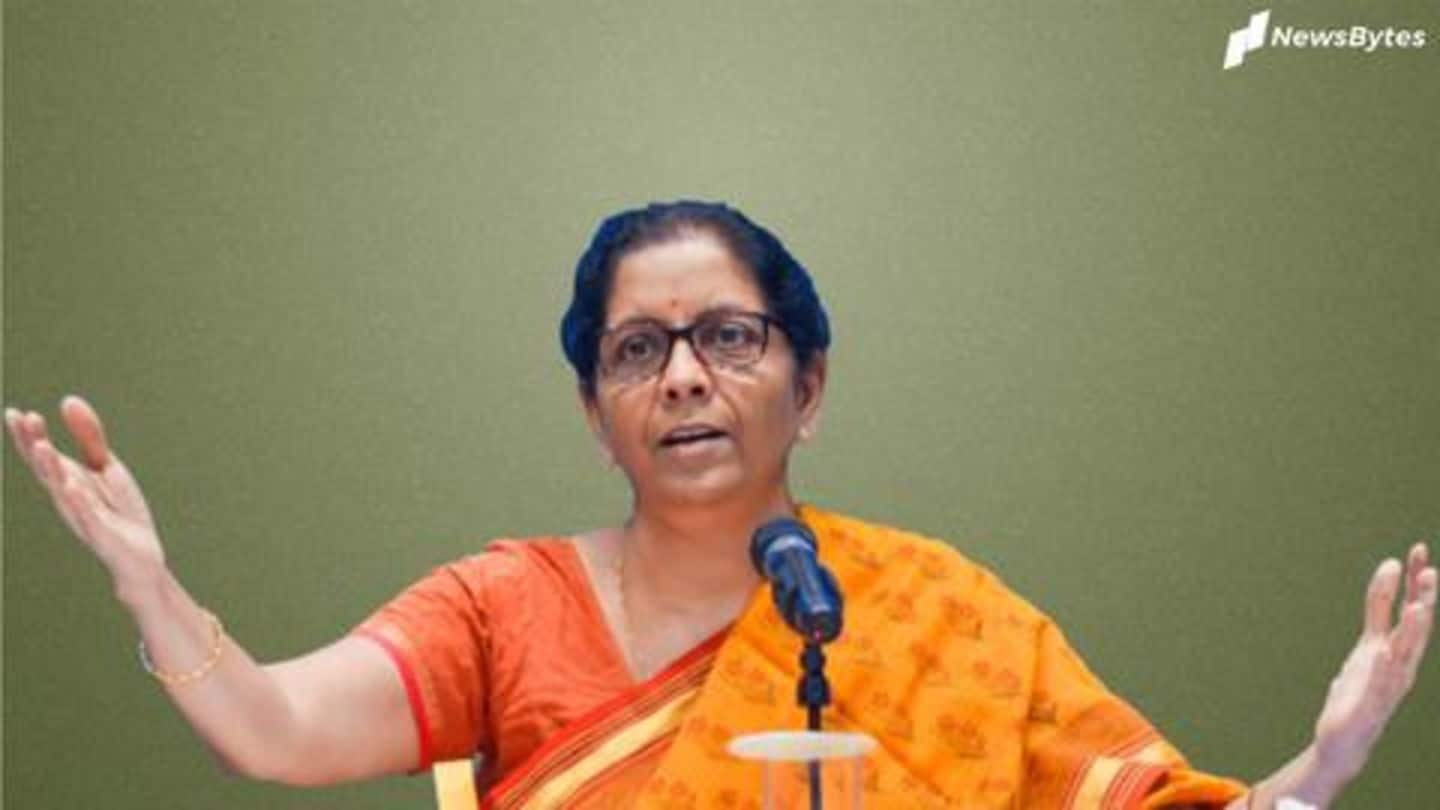 Amid the concerning situation of the country's economy, Finance Minister Nirmala Sitharaman announced a slew of measures on Saturday aimed at boosting growth. One of the key highlights of her latest press meet was the humongous amount of money allocated to boost affordable housing. Sitharaman announced Centre will contribute Rs. 10,000 crore to complete unfinished projects in affordable and middle-income category housing.
Nearly 3.5 lakh projects will be benefited, claimed Sitharaman
About the move, Sitharaman said the fund will help about 3 lakh to 3.5 lakh stuck units all over the country. "With a focus on the construction of unfinished units government announces special window to provide last mile funding for housing projects which are non-NPA and non-NCLT and are net worth positive in affordable and middle-income category," Sitharaman underlined.
"People who have invested will not have to wait longer"
Giving more insights into this move, Sitharaman said this window will be run by "professionals drawn from marketplace and domain specialists like banking or housing finance specialists". "They will identify such projects that are affordable and middle-income projects that are low in funding and nearing completion. So that people invested in houses and waiting for possession do not have to wait longer," she added.
Government servants encouraged to buy houses
Government announces new measures to boost housing and facilitate home buyers

External Commercial Borrowing guidelines to be relaxed

Encouraging Govt Servants to buy houses, Union Minister @nsitharaman announces lowering of Interest rate on House Building Advance shall be pic.twitter.com/04FvhlwnyN

— PIB India (@PIB_India) September 14, 2019
Like Dubai, India will also have mega shopping festival
In what qualifies as an interesting announcement, Sitharaman said a mega shopping festival will be held across India in four destinations by March 2020. The festival will be held just like the ones held in Dubai. Apart from boosting exports of MSMEs, the festival will also help build connections, Sitharaman explained. She added the destinations will be decided by Commerce Ministry.
Sitharaman also claimed inflation was under control
About retail inflation, which touched a 10-month high of 3.21% in August, Sitharaman claimed it is "under control". She said inflation in the range of 2.5-4% is considered safe, and right now it is below 4%. Referring to the slowdown in industrial production, she added there was a clear sign of revival in the first quarter of 2019-20. She added reserves have gone up.
Won't put number on GDP, but it will improve: Sitharaman
Saying she doesn't want to put a number on GDP growth, Sitharaman assured results of the upcoming quarter will be satisfactory. To recall, India's GDP growth rate hit a seven-year-low in April-June and was recorded at 5%. This naturally invited criticism for the Centre with former Prime Minister Dr. Manmohan Singh opining that at this rate, becoming a $5 trillion economy will be impossible.