LinkedIn unveils exclusive mobile app for students
LinkedIn unveils exclusive mobile app for students
Written by
Ramya Patelkhana
Apr 19, 2016, 10:57 pm
3 min read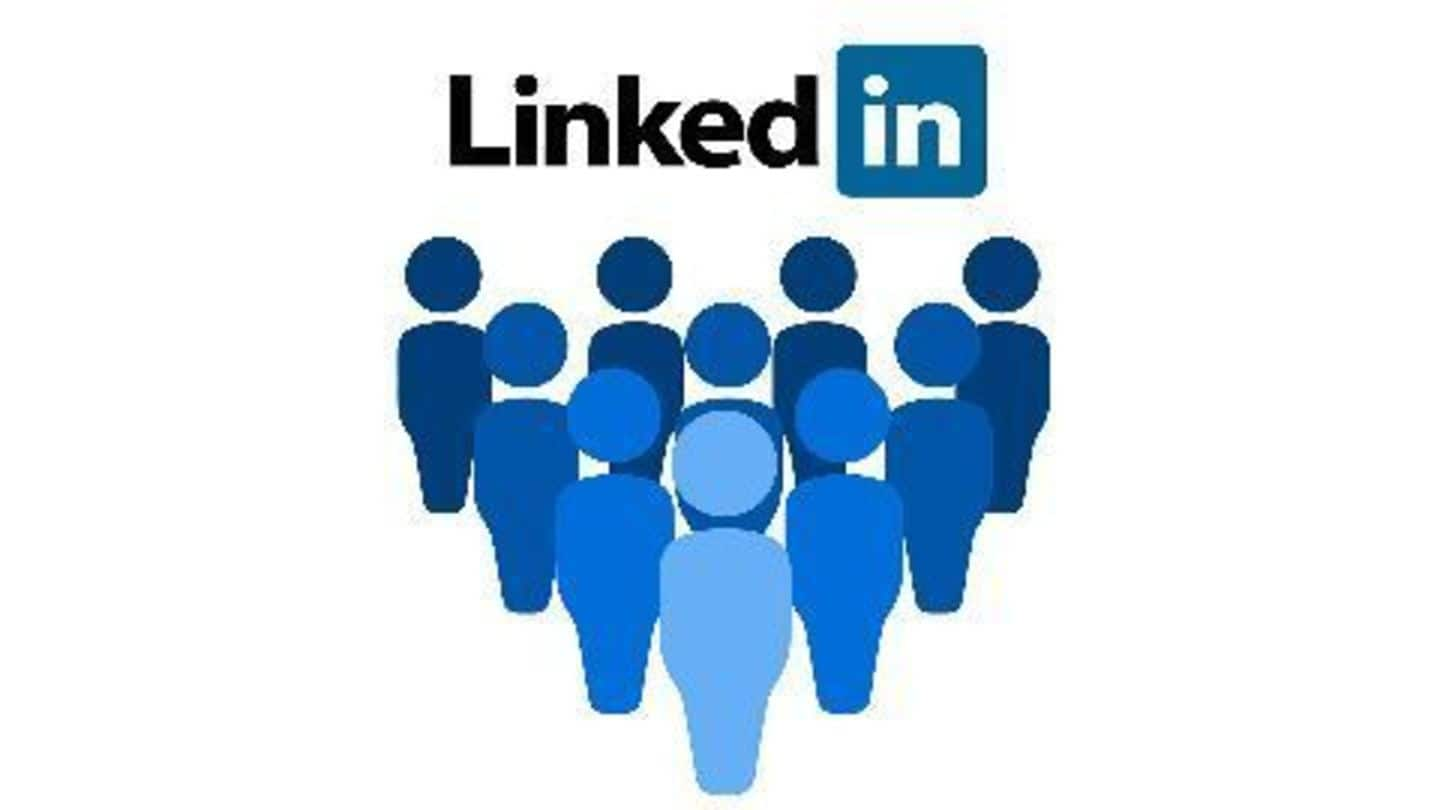 LinkedIn, the professional-networking company, has unveiled a new mobile app, which is tailor-made to help college students find jobs. According to the LinkedIn blog, the app is called 'LinkedIn Students', which would help students to get jobs that are most suitable to their education. The mobile app is currently available on iOS and Android only in the United States.
LinkedIn is a social-networking business-oriented service, which was founded in December 2002. The service was launched on 5 May 2003 with its headquarters in California and is being used for professional-networking ever since. LinkedIn has its offices at Omaha, Chicago, Los Angeles, New York, San Francisco, Washington, London, Dublin, Amsterdam, Milan, Munich, Madrid, Stockholm, Singapore, Hong Kong, China, Japan, Australia, Canada, India, and Dubai.
LinkedIn, tenth most valuable startup
In October 2010, Silicon Valley Insider had ranked LinkedIn at number 10 on its List of Top 100 most valuable startups. By the end of 2010, LinkedIn's value was estimated at around $1.575 billion in private markets.
The primary function of LinkedIn is to connect its users (recruiters and workers) i.e. create profiles and connections between them on the professional-networking site. Users can obtain introductions to second and third-degree connections or groups, as well as find recruiters/workers, jobs, and business opportunities. Users can create professional profiles with their photos, current employer, past experiences, etc., which can be reviewed by other users.
LinkedIn enables apps platform, 'recommend' features
In 2008, LinkedIn introduced the 'applications platform', which enabled users to embed other online-services into their profile. Amazon Reading List, Six Apart, WordPress, TypePad, etc. were among the initial applications used by people to showcase their businesses and augment their professional profiles. In 2010, LinkedIn enabled businesses to list out their products and services on their profiles and added the 'recommend' button.
Enhanced security and job application features
In 2011, LinkedIn acquired CardMunch, a mobile app which converts business cards into contacts. In 2011, a new feature called 'Apply with LinkedIn' was introduced on job listing pages, which uses profiles as resumes to apply for vacancies listed on a company's page. ​Following the 2012 LinkedIn hack, which was seen as security failure, the company added two-factor authentication to prevent hacking in 2013.
Revamped features for highlighting user profiles
In 2012, LinkedIn allowed users to endorse each other's professional skills and also add commentaries on other users' profiles. LinkedIn introduced its mobile app in 2013 and later introduced a unique feature for iPhone called 'Intro'-a thumbnail of a user's profile. In 2015, an analytics tool was added to LinkedIn's publishing platform which helps the authors to track the traffic of their posts.
Similar student project launched in 2015
In 2015, LinkedIn launched a project for students across India called 'LinkedIn Placements'. Under the project created by 40 LinkedIn India employees, students were allowed to stay informed about jobs and apply from anywhere, anytime.
'LinkedIn Students' to use insights from company's database
LinkedIn, in its blog explained how the app works; it says that the app helps college students to gear up for college-to-career transition and provides a job exploration guide and recommendations. The app would use insights from LinkedIn's database of around 400 million professionals, companies, recent-graduates and college students and connect them. It would also provide guidance through curated stories and content for students.