#FinancialBytes: 5 popular car loan options available in India
#FinancialBytes: 5 popular car loan options available in India
Written by
Ramya Patelkhana
Feb 15, 2019, 01:47 am
3 min read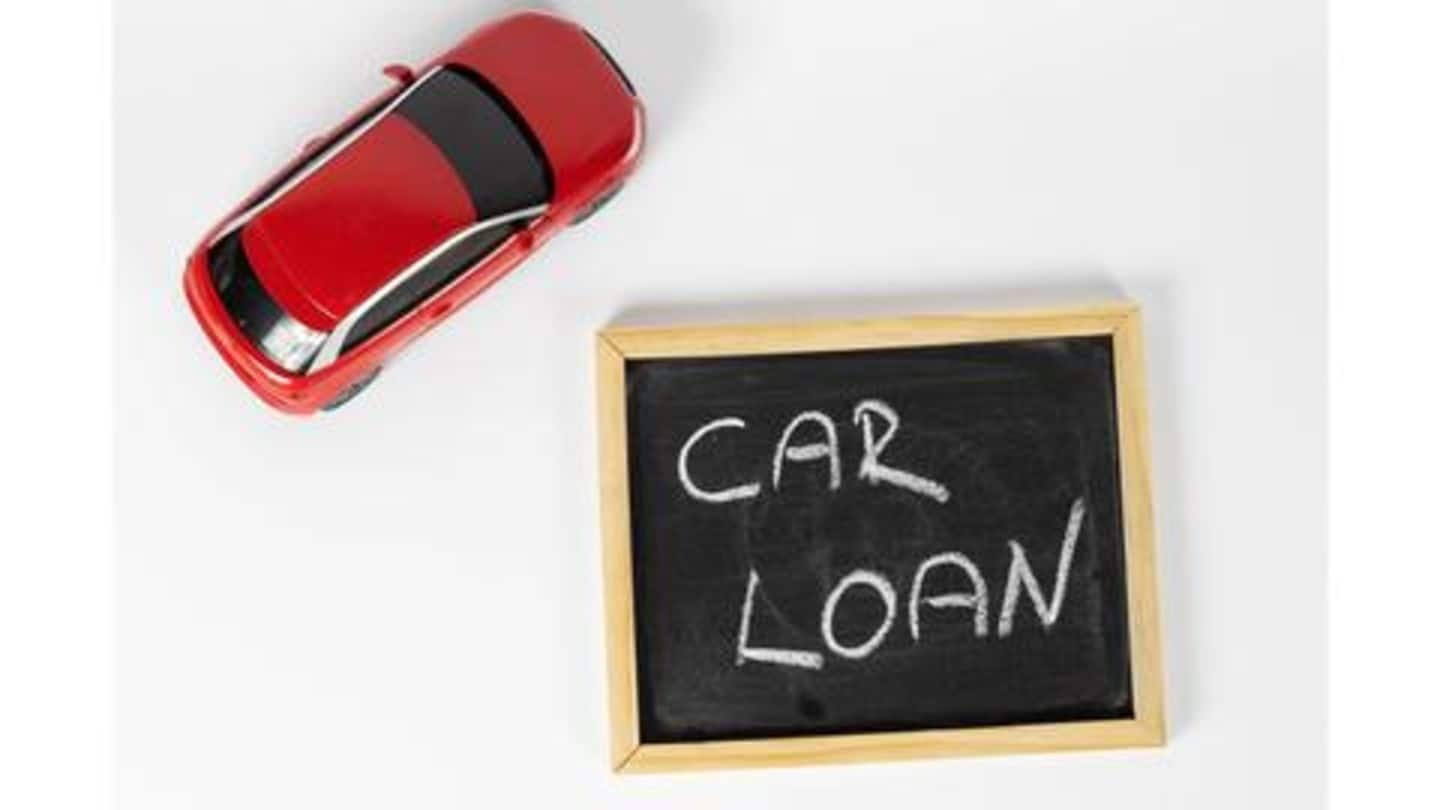 Having a car has become a necessity for many people nowadays. While many dream of owning a car, not everyone can afford to buy a car right away. In such cases, going for a car loan would be the best option; individuals can own a car by paying EMIs as per their budget. Here are 5 top car loan options available in India.
ICICI Bank offers car loans with attractive features
One of the country's largest banks, ICICI Bank offers car loans with several attractive features and repayment options. Customers can avail loans for new and pre-owned cars. Those aged between 23-70 years are eligible; a loan amount of up to 100% of the car's ex-showroom price is offered. Loan term ranges up to 7 years. Interest rate (depends on loan term) is between 10.75-12.75%.
HDFC Bank's Car Loan scheme among most popular options
HDFC Bank provides some of the best car loans with minimal documentation, attractive interest rates, quick approval (within 30 minutes), and easy disbursal. Salaried borrowers should be aged between 21-60 years (65 years for self-employed individuals). It offers up to 100% financing (of the ex-showroom price) depending on the vehicle type/model. Interest rates range between 9-10.25%; repayment term is up to 7 years.
Cent Vehicle Car Loan Scheme by Central Bank of India
Central Bank of India's "Cent Vehicle" car loans (for old/new vehicles) are among the best options available in the country. Anyone aged between 18-65 years is eligible. Interest rate starts from 8.7%; the loan term is up to 7 years. The amount of loan offered depends on the car's cost; the amount (maximum Rs. 75 lakh) ranges between 80-90% of the price (10-20% margin).
Axis Bank offers car loans with quick processing, easy disbursal
Car loans offered by Axis Bank are also among the best available options. Salaried individuals aged between 21-70 years and self-employed individuals between 18-75 years are eligible. While the interest rate starts from 11% the loan tern ranges up to 7 years. The bank offers a loan amount of up to 85% of the car's on-road price (95% of ex-showroom price for select models).
About the car loans offered by State Bank of India
State Bank of India's SBI New Car Loan Scheme offers one of the best deals for financing cars with several unique features and one of the lowest interest rates. Anyone between 21-60 years of age is eligible. Loan amount offered is up to 85% of the car's on-road price. The interest rate is 9.25% floating while the repayment tenure is up to 7 years.