Before big speeches, Zuckerberg gets his armpits blow-dried: Report
Before big speeches, Zuckerberg gets his armpits blow-dried: Report
Feb 20, 2020, 07:01 pm
3 min read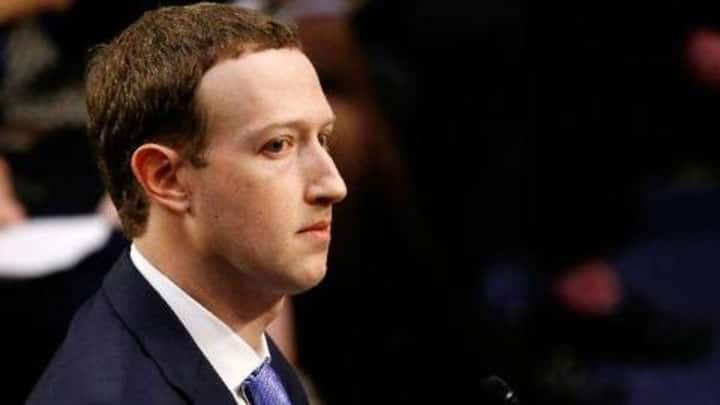 Facebook chief Mark Zuckerberg has made a name for himself - for both good and bad reasons. The billionaire sits among the richest in the world, but a new report about his 'pre-speech' preparations has left the world completely surprised. Apparently, Zuckerberg gets his armpits blow-dried from his staff before appearing in front of the public. (Yep, that's what it says!)
'Facebook: The Inside Story' by Steven Levy
In a matter of days, Steven Levy, the editor of Wired, will publish a new book about the social network - 'Facebook: The Inside Story.' The book reportedly taps into Levy's access to Zuckerberg's personal diary from 2006 and several interviews with Facebook employees to talk about the internal working of the social network as well as its top executives, including the CEO himself.
Anecdote of getting armpits blow-dried
Even though the book won't come out until the end of this month, an early review published by Bloomberg revealed the rather shocking anecdote of Zuckerberg getting his "anxiety sweat" blow-dried. According to it, a member of Facebook's communication team blow-dries his armpits before big speeches and public appearances to help him get rid of anxiety-induced sweat.
This drew a bunch of jokes, even from Twitter's boss
The portrayal of Zuck's weird preparation before big interviews made him a butt of jokes on Twitter. This even included Twitter boss Jack Dorsey who ridiculed his peer by saying that he hasn't needed such a service ever but is willing to provide it to anyone on his communications team - if they need it by any chance.
I haven't, but I'd be happy to provide that service for anyone on our comms team if needed.

— jack 🌍🌏🌎 (@jack) February 18, 2020
Facebook's spokesperson, meanwhile, contradicted the claim
After the report went viral, Facebook spokesperson Liz Bourgeois doubted the authenticity of the claim made in the book. "I doubt this is true, and if so, it would have been at our communications team's request, but surely anyone who has ever worn a grey T-shirt can relate," Bourgeois said in a statement defending Zuckerberg, BBC reported.
There have been instances of Zuckerberg appearing visibly nervous
Though there is no way to say if Zuckerberg requests a team member to blow-dry his armpits or they do it willingly, there is no denying that he appears visibly nervous and sweats during big public appearances, be it a congressional hearing or privacy talk.
Book also says Facebook COO appears nervous for softer questions
Along with Zuckerberg, the book also says that the COO of Facebook, Sheryl Sandberg, is a public image-obsessed micromanager who pretends to be nervous during interviews so that she gets softer questions from the reporters. Bourgeois also defended her, saying that "there's nothing fake about her nerves before big interviews" and she told reporters she was nervous only two times in three years.