143mn Equifax users' data stolen. Have you been affected?
143mn Equifax users' data stolen. Have you been affected?
Sep 08, 2017, 12:25 pm
2 min read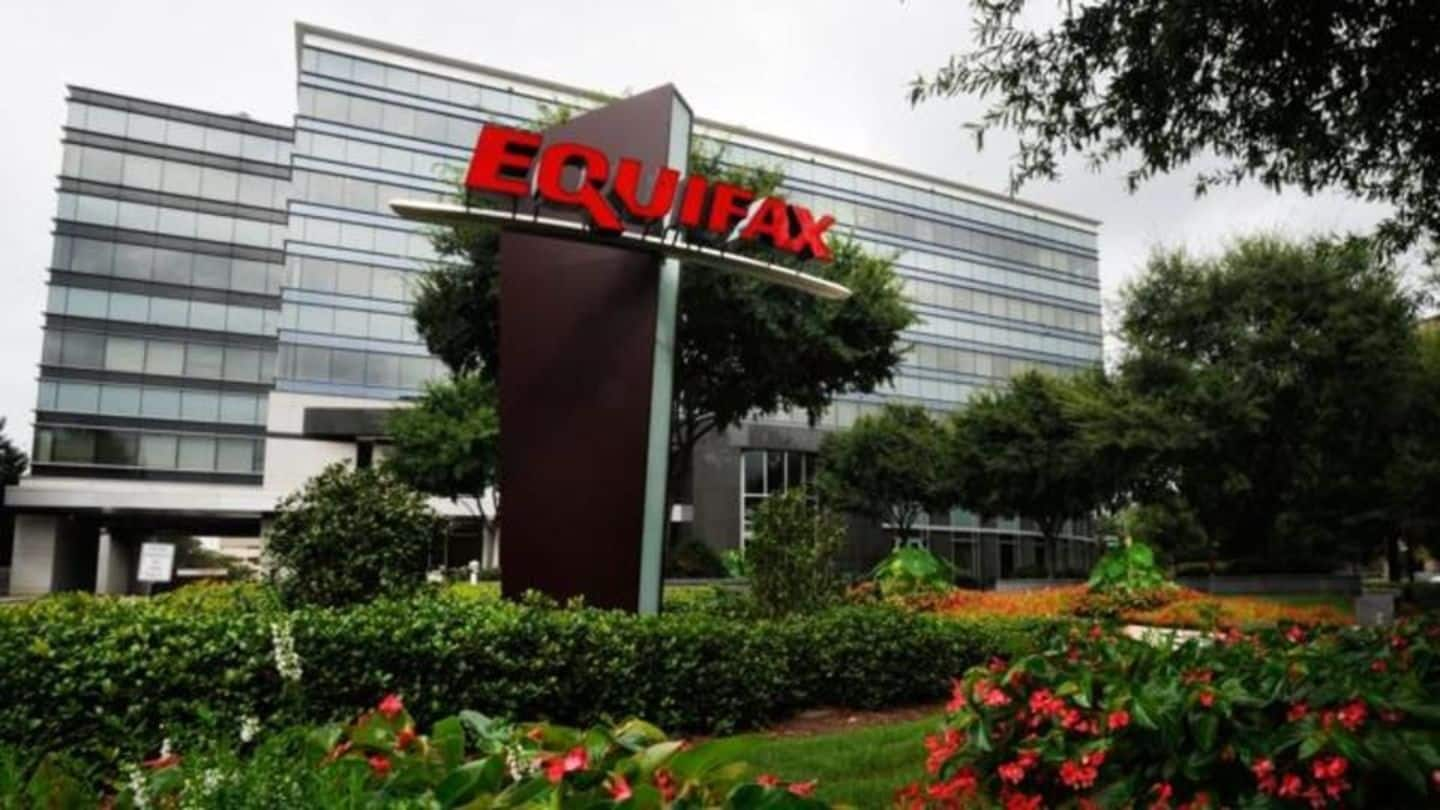 About 143mn American users of credit firm Equifax have been affected in a major breach. Social security numbers and addresses were also accessed. Credit card details of about 2,09,000 customers were stolen. Some UK and Canadian customers were also hit. However, Equifax's core consumer and commercial credit databases weren't harmed. The breach occurred sometime during May-July and was discovered soon after.
This isn't the first compromise at Equifax
This is one of the largest breaches reported in the US. Last year, Yahoo said a billion accounts had been affected in a 2013 attack. This isn't the first breach at Equifax: in 2013, it confirmed "fraudulent and unauthorized access" to details of four high-profile individuals. Though it didn't name anyone, hackers posted alleged financial details of Michelle Obama and Paris Hilton, among others.
Experts rank the breach 10 in potential identity theft
On a scale of 1-10, Gartner security analyst Avivah Litan ranks the breach 10 in terms of potential identity theft. Equifax said it is coordinating with regulators in the US, UK and Canada. It has offered free credit monitoring and identity theft protection for a year to everyone. However, this will only alert people of suspicious activity; it will do nothing to prevent fraud.
Did these Equifax employees exploit a crisis?
After July 29 (when the breach was discovered) but before notifying people, three top Equifax employees sold their shares worth about $1.8mn. Since the news broke out, stocks tumbled over 13%. But Ines Gutzmer, head of corporate communications, says: "The three executives who sold a small percentage of their Equifax shares on August 1 and August 2 had no knowledge about the intrusion."
Know how to find out if you are affected
Equifax will be sending mails to customers whose accounts were accessed. To check if you have been affected, visit www.equifaxsecurity2017.com/potential-impact and click on 'Check potential impact'. You can also call on 866-447-7559 for more information.