Flipkart looks to abolish Myntra CEO post, Ananth Narayanan resigns
Flipkart looks to abolish Myntra CEO post, Ananth Narayanan resigns
Dec 10, 2018, 10:38 am
2 min read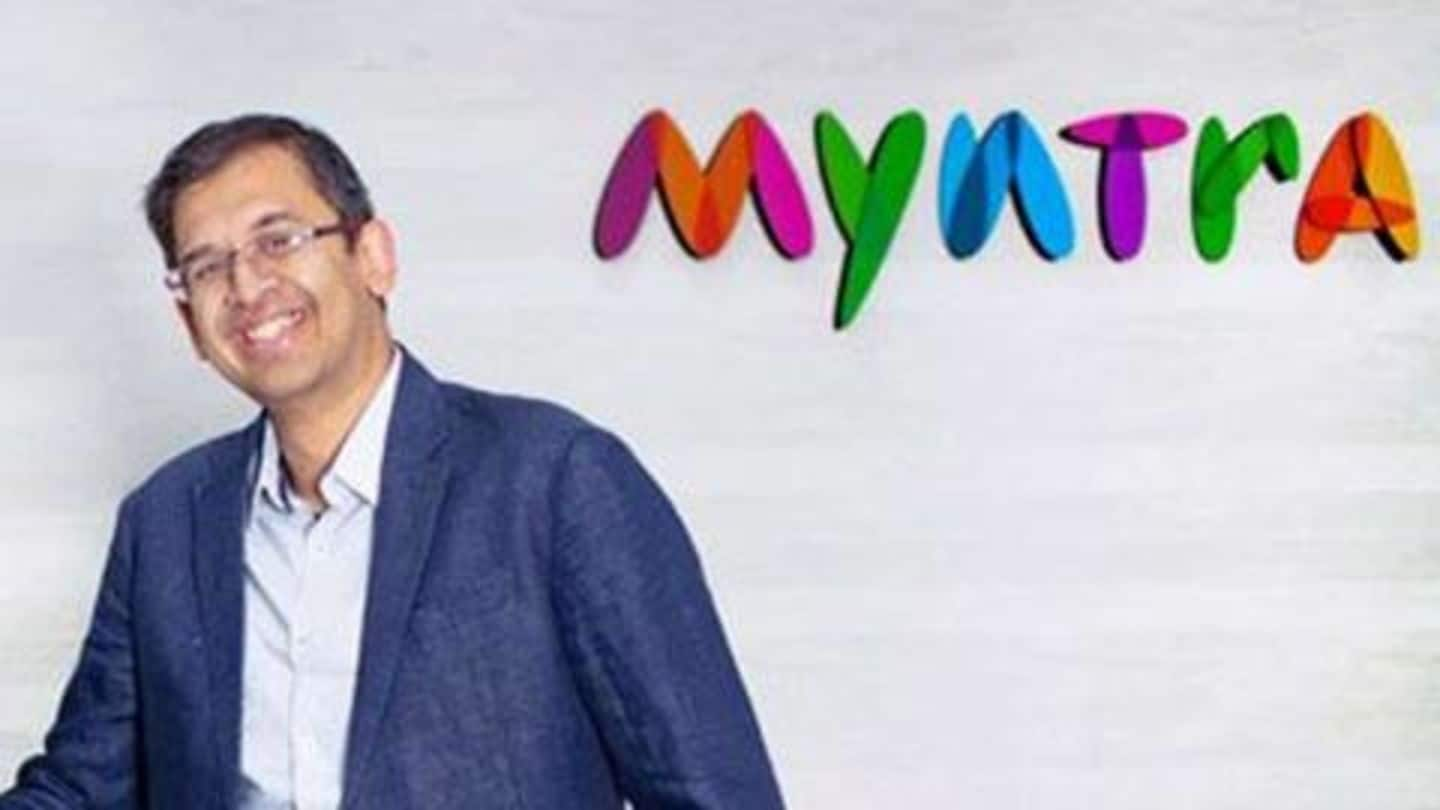 Weeks after denying he has no reason to quit Myntra, CEO of fashion-focused e-commerce arm of Flipkart, Ananth Narayanan, has reigned, LiveMint reports. Further, the company is seeking to remove the post altogether. Apart from Narayanan, key leaders like Chief Revenue Officer Mithun Sundar and HR head Manpreet Ratia may have also put in their papers, the report added. Here's more on this.
Flipkart's Amar Nagaram to head Myntra now
Citing anonymous sources, the daily reported that Flipkart hoped to retain 50-75 key executives of Myntra and offered retention bonuses and packages. Those at senior vice president level were, however, not offered retention packages. With Narayanan leaving the company, Flipkart executive Amar Nagaram will head Myntra. Manohar Kamath, another important Myntra leader, has been shifted and will report to Flipkart fashion head Rishi Vasudev.
There have been layoffs in Myntra and Jabong
It is reported that nearly 150-200 employees have been laid off across Myntra and Jabong, and more layoffs can be expected in the next few weeks. Flipkart is mulling to pull the shutter down on Jabong after a few months, the report added. In July 2016 Myntra had brought Jabong for $70 million. While the former has continued to flourish, the latter is struggling.
Narayanan had spoken about integrating Myntra and Jabong
It was earlier reported that Jabong will be completely integrated with Myntra. In fact, Narayanan had last month said 10% of the combined workforce of Jabong and Myntra will be cut, as part of the broader plan of integration, while he denied quitting reports. But that plan seems unlikely now. Narayanan will reportedly leave after End of Reason Sale in January 2019.
However, Myntra spokesperson has denied lay off reports
Notably, a spokesperson of Myntra said the Flipkart group was committed to the success of Myntra and Jabong. About the integration, the spokesperson said it was long-planned and 'one-off realignment that started since Myntra's acquisition of Jabong in July 2016'. "We have no further restructuring plans at this time," the daily quoted the spokesperson. Narayanan is yet to comment on his resignation.