OYO raising $1.5 billion from founder Ritesh Agarwal, SoftBank, others
OYO raising $1.5 billion from founder Ritesh Agarwal, SoftBank, others
Written by
Shubham Sharma
Oct 07, 2019, 04:12 pm
2 min read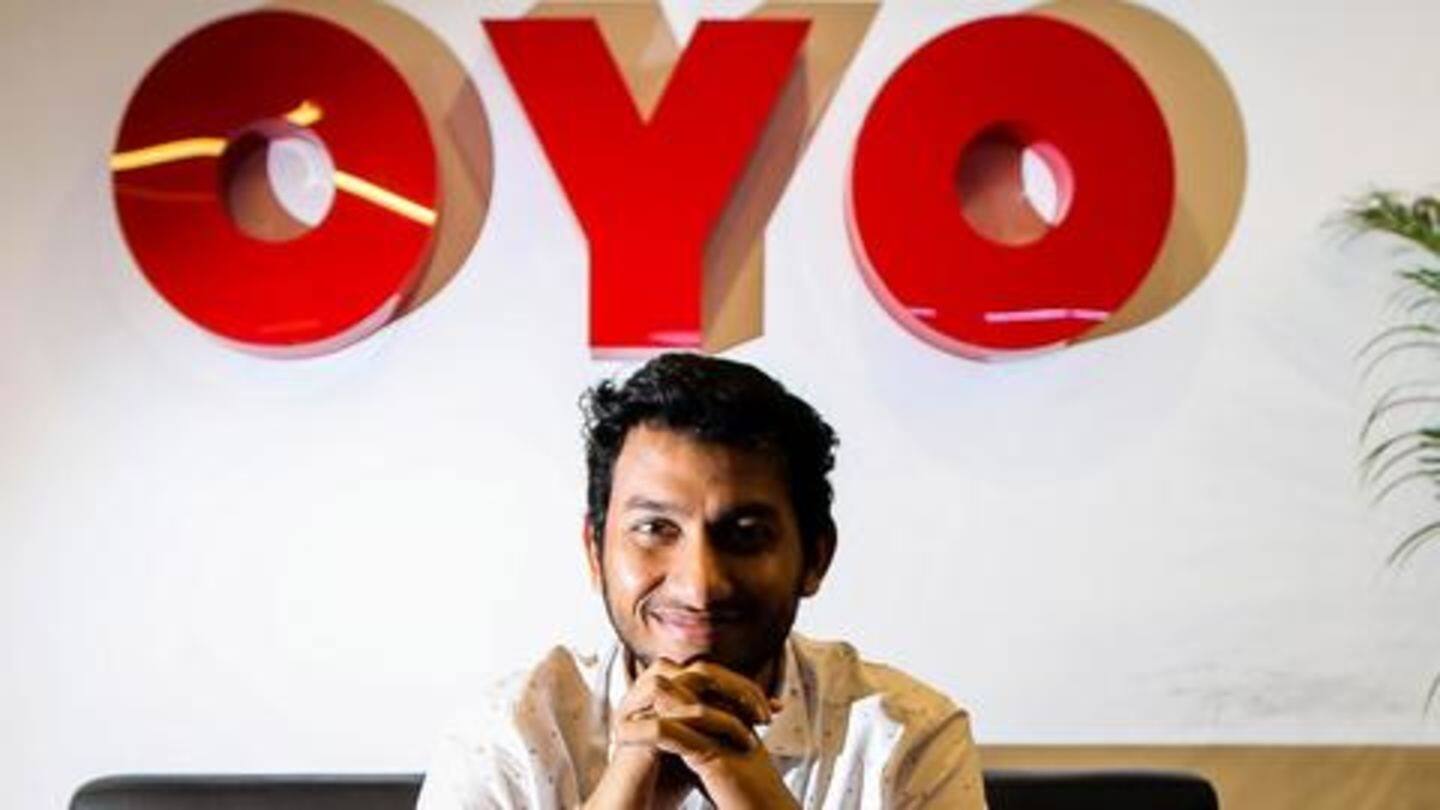 In a major development, India's second most valuable start-up, OYO Hotels & Homes, has confirmed its plan to raise $1.5 billion in fresh funding. The investment, coming as a part of Series-F financing round, will be led by Ritesh Agarwal, the 25-year-old founder and CEO of the company, as well as other existing investors. Here's all you need to know about it.
Agarwal to infuse $700 million in the latest round
OYO recently issued a statement confirming that Agarwal will infuse a total of $700 million into the company through his entity - RA Hospitality Holdings. He will buy new shares in the start-up as part of a Competition Commission of India-approved plan to pump approximately $2 billion into the start-up and triple his ownership from 10% to 30%.
Other investors will bring the remaining amount
Along with Agarwal, existing investors of OYO, SoftBank Group's Vision Fund, Lightspeed Venture Partners, Sequoia India, will also take part in the latest financing round. They will jointly infuse the remaining amount, approximately $800 million, taking the total valuation of the six-year-old lodging company close to a whopping $10 billion. However, the individual commitment of the investors has not been revealed yet.
Hopes to build OYO a 'global brand'
The "continued support of our investors like SoftBank Vision Fund, Lightspeed, Sequoia Capital is a testament to the love, trust, and relentless support of our asset owners and customers," Agarwal said, adding that the company hopes to "build a truly global brand out of India."
OYO has grown into Asia's largest hotel chain
Since launching in 2013, OYO has grown to become one of the largest hotel chains in Asia with as many as 1.2 million rooms in more than 80 markets. In China, the company is managing nearly 600,000 rooms across 332 cities, while in the US, it is present in 21 states and 60 cities and has been investing in popular American properties, hotel groups.
Now, OYO wants to expand globally
With the latest round of funding, OYO hopes to expand its presence outside India, particularly in the US and Europe. The company's statement read that it would use the funding to continue the growth in the US and strengthen the vacation rentals business being mushroomed in Europe. To recall, in August itself, OYO had invested $335 million in the Europe-based rental business.