Patanjali: The journey of India's fastest-growing FMCG company
Patanjali: The journey of India's fastest-growing FMCG company
Written by
Deepali Aggarwal
Jun 13, 2018, 01:08 am
3 min read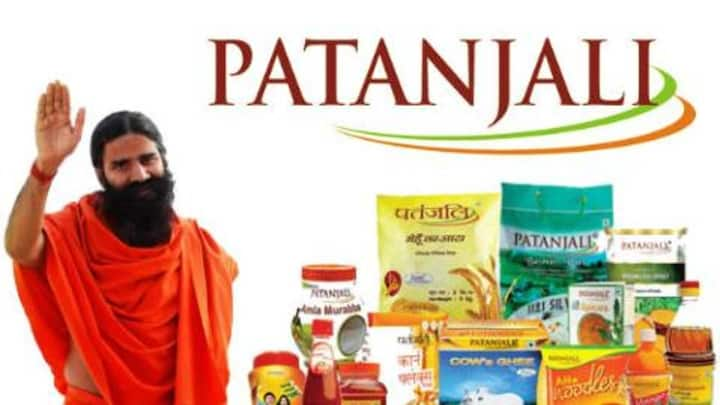 Twelve years ago, Baba Ramdev-led Patanjali Ayurved Limited started its journey as a small-sized pharmacy, which sold ayurvedic medicines. Cut to 2018, and it has become the fastest-growing company in India's 3L crore-worth FMCG sector. Let's revisit its journey wherein it has not only given a tough competition to FMCG behemoths including Unilever, P&G, and Colgate, but has also changed the FMCG dynamics.
From medicines to beauty products, 2-minute noodles and more
After starting off with ayurvedic medicines, Patanjali debuted in the FMCG sector with a wide array of products including spices, pulses, instant noodles, beauty products to recently-launched kids and adult diapers. Over the years, Patanjali has extensively diversified its portfolio of products to become the FMCG giant. Notably, there's no home-grown company with such a diversified portfolio. The only constant has been Baba's face!
Patanjali increased its revenue by over 6,300% in 7 years
Leaping from 'Haridwar' to 'Har-dwar' (every doorstep) over the years, Patanjali has registered a meteoric increase in its revenues. It generated revenues of Rs. 10,561cr in 2016-17, a staggering 6,379% more than what it earned in 2009-10. Baba and his team believe they would overtake HUL, which earned over three times more revenue than Patanjali in 2016-17 (Rs. 34,487cr).
HR managers move aside, see how Patanjali treats its employees
Baba is changing the rules - from sales to marketing to even HR practices. Interestingly, Patanjali doesn't treat people it hires as its employees. Their job is considered as spiritual 'seva' to the nation, yoga and ayurveda. For better or for worse, if an employee demands an annual increment then he/she is seen as a 'selfish' individual. Also, employees often touch Baba's feet out of respect.
Growing Empire: Patanjali, instant messaging app Kimbho
While others spend millions to create a brand, Baba rides high on all things 'swadeshi'. This de-facto king of FMCG sector now wants more, and so his company has started dabbling in the digital space. Just last month, it launched its SIM cards. And, if that was not enough, Baba wants to compete with WhatsApp, and thus began the rather short existence of 'Kimbho' app.
You can soon see Patanjali jeans, solar panels, footwear
Patanjali, which is all set to come up with its packaged drinking water, also announced that it would soon enter the solar equipment manufacturing space. Further, you may soon see Patanjali's 'swadeshi' line of clothes, including jeans, sportswear and yogawear for everyone- men, women and children. You may question his ways, but you have to acknowledge his business prudence, one 'asan' at a time!