Petrol, diesel prices hiked for fourth time in 5 days
Petrol, diesel prices hiked for fourth time in 5 days
Mar 26, 2022, 02:03 pm
2 min read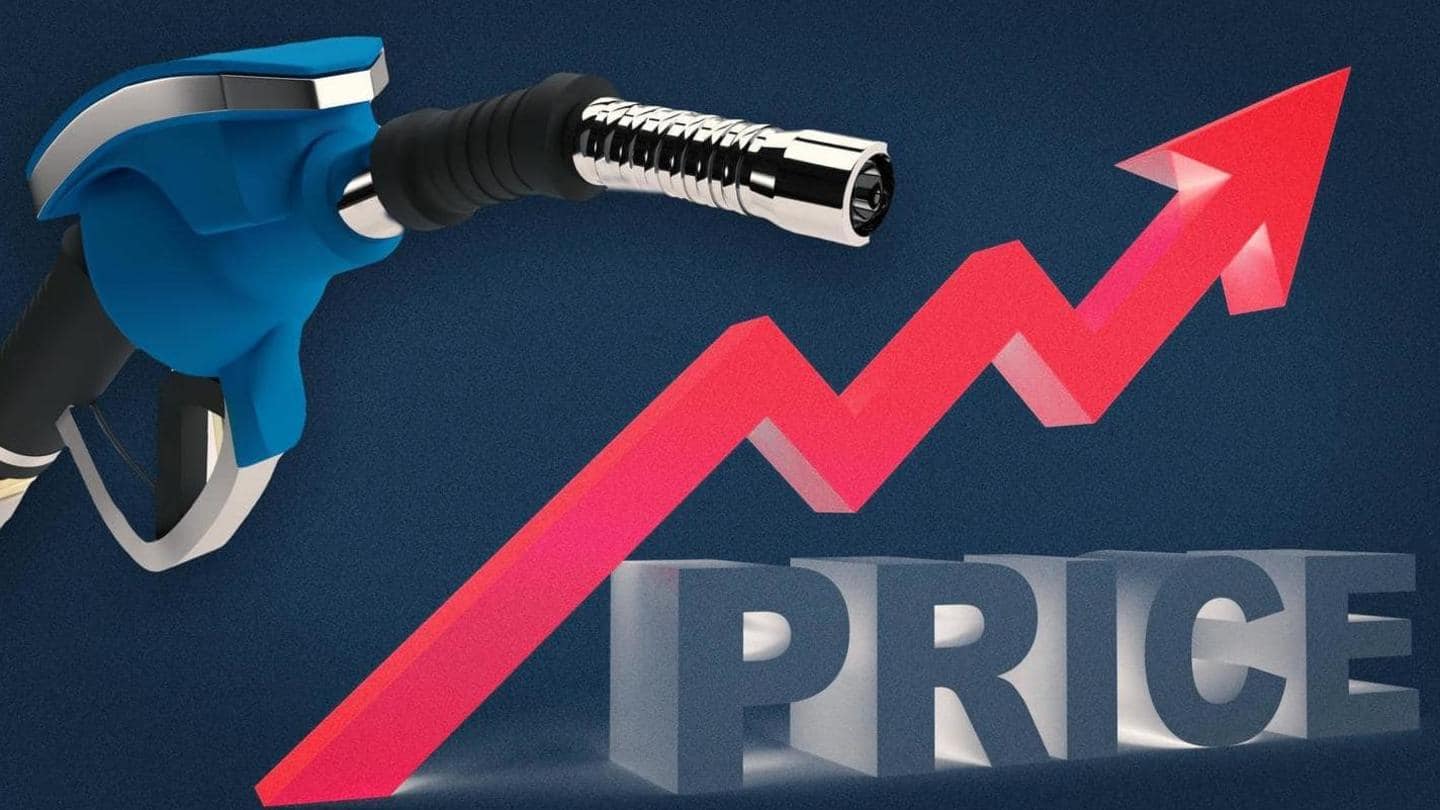 Petrol and diesel prices were raised by 80 paise/liter on Saturday, the fourth increase in five days, as oil companies passed on the increase in raw material costs to consumers. Fuel prices have risen by Rs.3.20/liter in the four increases. Petrol in Delhi will now cost 98.61/liter, up from 97.81 previously, and diesel rates will rise from 89.07/liter to 89.87.
Why does this story matter?
Since the end of a four-and-a-half-month hiatus in rate revision on March 22, all four fuel price hikes have been of 80 paise/liter.
These are the steepest single-day increases since daily price revision began in June 2017.
Prices had been frozen since November 4—ahead of five state assembly elections—during which time the cost of crude oil (raw material) had risen by about $30/barrel.
How much does fuel cost in major cities?
Following Saturday's price revision, the petrol rate in Mumbai was hiked to Rs. 113.35/liter and diesel to Rs. 97.55/liter. In Kolkata, petrol and diesel rates stood at Rs. 108.01/liter and Rs. 93.01/liter, respectively. In Chennai, petrol and diesel now retail at Rs. 104.43/liter and Rs 94.47/liter, respectively. The price of petrol and diesel in Bengaluru was Rs. 103.93/liter and Rs. 88.14/liter, respectively.
Why are oil companies increasing prices?
Oil firms had not raised petrol and diesel prices for a record 137 days despite crude oil rising to $117/barrel from around $82 in early November. They are now passing on price hike to consumers gradually. Government fuel-retailers have lost around Rs 19,000 crore in revenue for keeping petrol and diesel prices frozen during the election period, according to Moody's Investors Services.
How much do oil companies need to compensate for losses?
Oil companies "will need to raise diesel prices by 13.1-24.9/liter and petrol prices by 10.6-22.3/litre at an underlying crude price of $100-120 per barrel," according to Kotak Institutional Equities. Oil companies need a total hike of Rs. 9-12/liter rise on an average crude oil price of $100/barrel and Rs.15-20/liter on $110-120 to fully offset the increase in international oil prices, as per CRISIL Research.