Why did Anil Ambani resign? What is his net worth?
Why did Anil Ambani resign? What is his net worth?
Edited by
Ramya Patelkhana
Mar 26, 2022, 01:05 pm
3 min read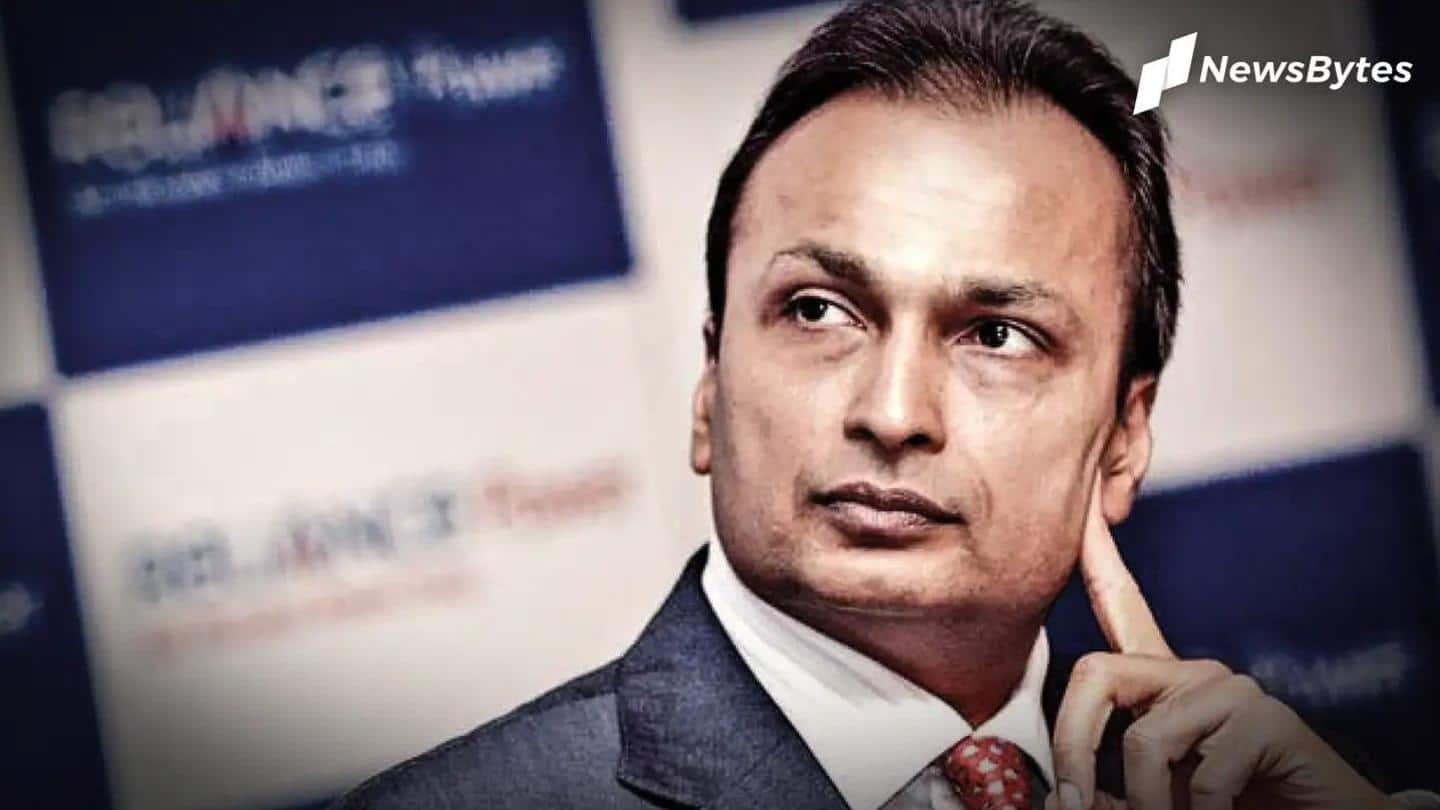 Reliance Group chairperson Anil Ambani resigned as the director of Reliance Power and Reliance Infrastructure on Friday, following the Securities and Exchange Board of India's order (SEBI) prohibiting him from associating with any listed company. To recall, Ambani—once the world's sixth-richest person—pleaded poverty in a dispute with Chinese banks in 2020 while informing a UK court his "net worth was zero." Here's more on it.
Why does this story matter?
With a $42 billion net worth in 2008, Ambani was the world's sixth-richest person, ahead of his brother Mukesh Ambani, who is currently the richest person in India and the whole of Asia.
But over the years, Ambani's fortune has vanished.
In February, SEBI restricted Reliance Home Finance, Ambani, and three others from the securities market allegedly for siphoning off funds from the firm.
How true is his claim of having zero net worth?
Despite his 2020 confession in court pleading bankruptcy, Business Insider had reported that year that Ambani owned a luxury car fleet, a jet, a helicopter, and a yacht. Reportedly, Ambani's car fleet was worth $3 million while his luxury yacht, Tian, was valued at $56 million. However, Ambani had informed the court that these items were owned by corporate entities rather than him personally.
Judge was critical of Ambani's bankruptcy statements in court
In 2020, Justice Waksman of the UK court was critical of Ambani's bankruptcy statements, wondering how he was paying Rs. 5 crore in legal proceedings. "He clearly has more assets or income... This is an extremely wealthy family who...helped each other in the past. I don't accept his own available assets are as limited as he says," the judge had said at the time.
What went wrong with Ambani?
However, by 2011, Ambani's net worth decreased fourfold to $8.8 billion after the 2G scandal and the Central Bureau of Investigation's investigation into his involvement with Swan Telecom. As Reliance Power slowed down, Ambani's net worth dropped over $3 billion to $5.2 billion in 2013. By 2016, his net worth was only $2.5 billion—since many of his companies became debt-burdened and faced operational troubles.
Ambani was ordered by SC to pay or face jail
After 2016, Ambani's Reliance Power was selling assets while Reliance Communications was struggling to compete with top telecom companies and losing customers. Later in 2019, Reliance Communications had to declare bankruptcy. At the time, Ambani was ordered by the Supreme Court to either pay up or face jail time. However, his elder brother Mukesh had bailed him out with a Rs. 4.5 billion payment.
Who will replace Ambani at Reliance Power and Reliance Infrastructure?
Rahul Sarin—a civil servant who retired as a Secretary to the Government of India—was appointed as an additional director in the capacity of independent director for a five-year term on the boards of Reliance Power and Reliance Infra on Friday. Reliance Group also stated that it's looking forward to resolving the matter as quickly as possible and inviting Ambani back to provide his leadership.
Companies aim to become debt-free in coming financial year
The board of directors said both aforementioned Reliance Group companies aim to become potentially debt-free in the coming financial year while reposing full trust in Ambani's leadership. Meanwhile, over the last year, Reliance Infrastructure created enormous value for its nearly eight lakh shareholders, with its stock price climbing from a just Rs. 32 to a high of Rs. 150, marking a rise of 469%.