Where do Ambani brothers stand 11 years after split?
Where do Ambani brothers stand 11 years after split?
Written by
Ramya Patelkhana
Nov 25, 2017, 12:16 am
3 min read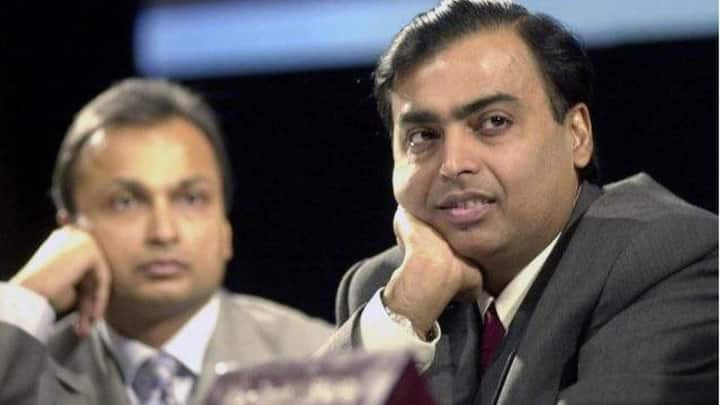 Mukesh Ambani's Reliance Industries recently raised $800-million (Rs. 51.66-billion) -to reduce its massive debt of Rs. 2.14-trillion to some extent- through the sale of 10-year bonds overseas at the cheapest rate for a non-financial Indian issuer. This comes after Anil Ambani's Reliance Communications defaulted on dollar bond payments. These recent developments show how the Ambani brothers' businesses fared since their split 11 years ago.
The Split: Who gets what?
After the Ambani brothers formally split in 2006, Mukesh Ambani took control of Reliance Industries and Reliance Industrial Infrastructure with interests in oil and gas exploration/refining, petrochemical businesses, etc. Reliance Industries operates the world's largest refinery in Gujarat's Jamnagar. Anil got Reliance Infrastructure, Reliance Communications, Reliance Power, Reliance Capital, Reliance Naval; he also owns the recently-listed Reliance Home Finance and Reliance Nippon Asset Management.
RIL's debt more than doubled in last five years
Mukesh Ambani-led Reliance Industries' debt has more than doubled over the last five years, reaching Rs. 1,96,600-crore. RIL has been borrowing heavily after entering the telecom space with Reliance Jio Infocomm. It has invested Rs. 1,40,000-crore in Jio. However, the interest coverage ratio of RIL reportedly remains "healthy". Interest coverage ratio measures the firm's ability to pay the interest expenses on outstanding debt.
Anil Ambani businesses' debts unsustainable
The debts of Anil Ambani-controlled businesses have reportedly increased at an unsustainable rate over the past five years. Reliance Infrastructure's debt nearly doubled, standing at Rs. 25,800cr (FY17) while that of Reliance Communications is Rs. 45,000cr. Reliance Power is burdened with almost Rs. 30,000cr debt. RCom is struggling with high debt while the other two are also grappling with declining interest coverage ratio.
Mukesh Ambani performs better than Anil
After the split, the Mukesh Ambani-led Reliance Industries has outperformed Anil Ambani's businesses with regard to profitability and returns. RIL's 10-year CAGR (compound annual growth rate): Sales grew by 11.2%, profit by 9.4%, and returns by 17.8%. Reliance Anil Dhirubhai Ambani (ADA) Group's 10-year CAGR: Sales increased 9.4% while profit and returns declined by 12.6% and 1.7%, respectively.
Performance of Reliance ADA Group companies
Anil Ambani-owned Reliance Capital's revenue increased at 23.3% annualized rate since its listing while its profits surged at 4.4% CAGR. Reliance Infrastructure's profits increased at 5.5% CAGR, and its share price grew at a 2.4% annualized rate. Meanwhile, Anil Ambani's RCom, which recently pulled the plug on its 2G services, is already into losses with its shares reaching a record low earlier in November.
RIL's market cap rises to record Rs. 6-lakh-crore
The market value gap between Mukesh and Anil's companies has been widening since their split. Since 2006, Reliance Industries' market value grew six-fold to Rs. 6-lakh-crore from Rs. 96,668-crore (post-split). The combined market cap of Anil Ambani's companies (including Reliance Infrastructure, Reliance Communications, Reliance Capital, and the recently-listed Reliance Nippon Asset Management and Reliance Home Finance) dropped 17%, reaching Rs. 47,017-crore from Rs. 56,600-crore.