Reliance Capital's AGM and its seven big takeaways
Reliance Capital's AGM and its seven big takeaways
Sep 27, 2016, 04:41 pm
3 min read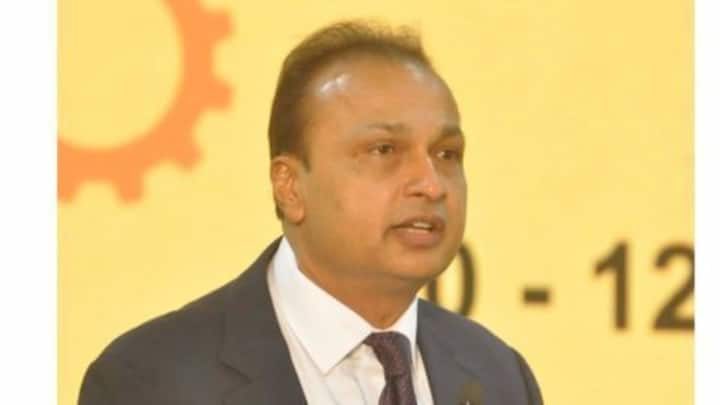 Reliance Capital, led by Anil Ambani, held its Annual General Meeting today, which listed out interesting takeaways on the changes in the financial company. Anil Ambani stated that the induction of his 24-year old son, Anmol Ambani, as the company's new director has sparked a surge in its stock prices. Ambani pitched the improvement in the share prices to be the 'Anmol effect'.
Reliance Capital, a constituent of CNX Nifty Junior and MSCI Global Small Cap Index, is a part of the Reliance Group. It has a net worth of Rs. 15,390 crore and total assets of Rs. 67,112 crore as on March 31, 2016. Reliance Capital has interests in asset management and mutual funds; life and general insurance; commercial finance; equities and commodities broking etc.
Reliance Capital's stock surge
Reliance Capital's stock was trading at nearly Rs.575 per share, up by almost 1%. It scripted the surge from Rs.467 per share before Anmol was inducted to the board. The sharp rally over the last month has boosted the stock by 70% across last year.
Reliance Capital's home finance plans
At the AGM, Anil Ambani announced that he is looking to list Reliance Capital's home finance division by April next year. With listing plans announced, he also stated that it was expected to be well- capitalized. What's interesting is that 49% of the stake in the company will then be held by its shareholders, and it was stated that the allotment will be free.
Reliance Capital's lending plans
With the announcement on listing the home finance division, Anil Ambani also highlighted that he was considering listing its commercial lending and insurance divisions too. He had not elaborated on a time frame for the listing. It was added that he would focus on an 'optional listing' instead of mandatory listing, although the action would be taken only after due approvals from shareholders.
On commodity exchange and GST
Reliance Capital's AGM also addressed the company's take on GST, the Goods and Services Tax. Ambani said that the GST would induce a dramatic change in the financial services spectrum, especially with expectations on good monsoon and lower interest rates. He also added that they will develop a new form of consumer lending, specifying on diamond futures as its flagship product.
Reliance Capital's take on Nippon Life partnership
At the AGM, Anil Ambani said that Reliance Capital's deal with Nippon Life has culminated in a partnership that has garnered the highest amount of Japan's FDI in India. The partnership has nearly Rs.9,000 crore in investments across life insurance and asset management divisions. He also highlighted dividend payouts, stressing that the company is working to increase the payouts.