Fuel prices hiked; petrol costlier by 28p, diesel up 22p
Fuel prices hiked; petrol costlier by 28p, diesel up 22p
Sep 14, 2018, 04:41 pm
2 min read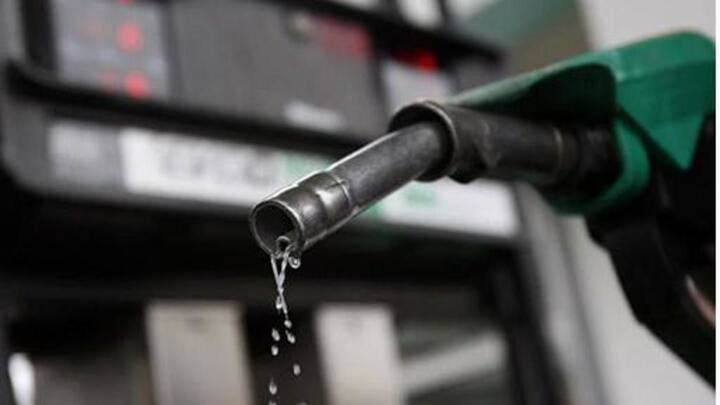 Petrol and diesel prices today scaled new highs as rates were increased on account of rupee depreciation and rise in international oil rates. While petrol price was increased by 28 paise/liter, diesel rates went up by 22 paise, according to a price notification of state-owned oil marketing companies. Petrol in Delhi now costs Rs. 81.28/liter and diesel is priced at Rs. 73.30/liter. Here's more.
Petrol, diesel prices in other metro cities
In Mumbai, petrol is retailed at Rs. 88.67/liter, Rs. 84.49 in Chennai, and Rs. 83.14 in Kolkata. Diesel costs Rs. 77.82/liter in Mumbai, Rs. 77.49/liter in Chennai, and Rs. 75.36/liter in Kolkata, according to the notification. Delhi has the cheapest fuel rates among all metros and most state capitals because of lower taxes. Mumbai has the highest sales tax or value added tax (VAT).
Rupee fall, rise in crude oil prices spike fuel prices
A combination of a dip in rupee value against the US dollar and rise in crude oil prices has led to a spike in pump prices since mid-August. Petrol price has since risen by Rs. 4.20/liter and diesel by Rs. 4.53 - the most in any one-month period since the daily revision in fuel prices was introduced in June last year.
Rates vary from city to city, pump to pump
Rates vary from city to city and from pump to pump depending on local taxes and transportation cost. While petrol at pumps of Indian Oil Corp (IOC) in Delhi cost Rs. 81.28/liter, the same at stations owned by Hindustan Petroleum Corp Ltd (HPCL) comes for Rs. 81.37. Diesel at HPCL pumps in Delhi costs Rs. 73.39 and comes for Rs. 73.30 at IOC outlets.
IOC owns almost half of the market share
IOC is India's largest oil firm with almost half of the market share. In Mumbai, petrol at IOC pumps costs Rs. 88.67, while it comes for Rs. 88.72 at Bharat Petroleum Corporation Limited (BPCL) outlets, and Rs. 88.75 at HPCL stations. Diesel in Mumbai at BPCL outlet costs Rs. 77.87, Rs. 77.90 at HPCL pumps, and Rs. 77.82/liter at IOC outlets.
Crude oil rates reach $80 a barrel
While crude oil rates flirted with the $80 per barrel mark, the rupee has plunged against the dollar. The combination of the two makes imports costlier. Domestic retail prices are benchmarked to international rates of the fuel.