#PNBScam: Interpol issues red corner notice against Mehul Choksi
#PNBScam: Interpol issues red corner notice against Mehul Choksi
Written by
Shiladitya Ray
Dec 13, 2018, 12:08 pm
2 min read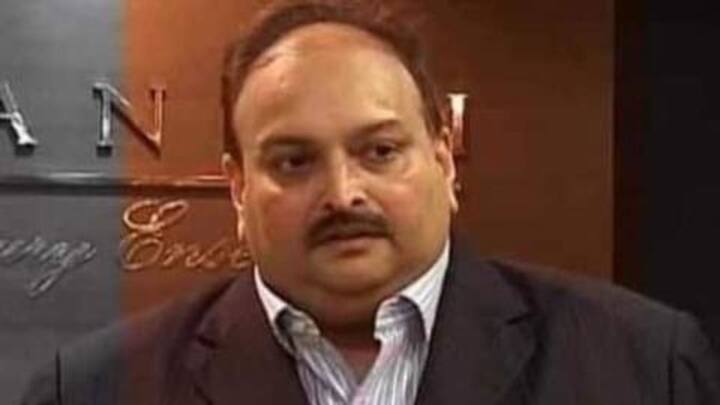 Almost half a year after Interpol had issued a red corner notice against absconding diamantaire Nirav Modi, the agency has issued a red corner notice against his uncle and accomplice in the Rs. 14,000cr PNB scam, Mehul Choksi. The Interpol notice, binding on the majority of the world's nations, is likely to severely restrict the duo's movement. Here's more.
The ED had been seeking a notice for a while
Earlier this year, around May-June, the Enforcement Directorate (ED) had asked for red corner notices to be issued against Modi and Choksi, the prime accused in the Rs. 14,000cr PNB scam. Subsequently, Interpol sought more details of the case, to which the ED filed a reply. Then, in September, the ED issued a reminder to the international agency for the issuance of the notice.
Interpol has issued several RCNs against the PNB scam accused
So far, Interpol has issued red corner notices against Nirav Modi, Mehul Choksi, Modi's sister Purvi, Modi's brother Neeshal, and executives Subhash Parab and Mihir R Bhansali.
What a red corner notice means for Modi and Choksi
A red corner notice is "the closest instrument to an international arrest warrant," according to the US Department of Justice. The issuance of a red corner notice will allow participant countries in the Interpol to issue arrest warrants for Modi and Choksi on their own soils. If either Modi or Choksi are spotted, Interpol will arrest or detain them, and intimate India.
Modi, Choksi, officially has three countries to hide in
At present, 192 out of 195 nations in the world are part of Interpol's global network. Every member country maintains a National Central Bureau (NCB), staffed by national law enforcement officers, which works in tandem with other countries' NCBs to work on cross-border investigations.
Where are Modi and Choksi now?
Modi and Choksi had fled just weeks before the news of the PNB scam broke in February. It's believed that Modi is in hiding in London, while Choksi is in the Caribbean country of Antigua and Barbuda. Both the countries are Interpol members, and the red corner notices mean that both Modi and Choksi are vulnerable to arrest if spotted.