LPG cylinders get cheaper by up to Rs. 47
LPG cylinders get cheaper by up to Rs. 47
Mar 01, 2018, 06:25 pm
2 min read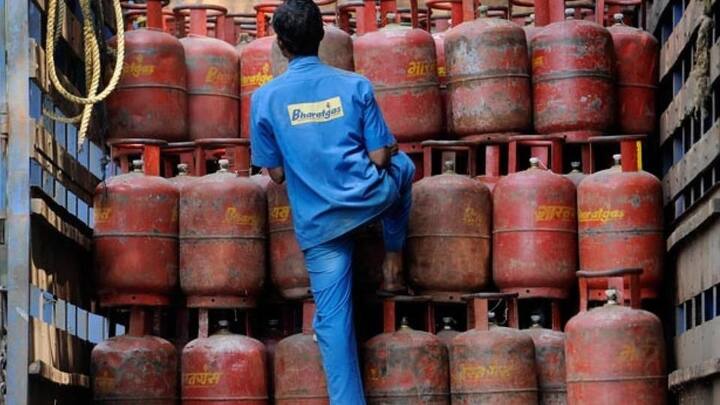 From today, prices of LPG cylinders, both subsidized and non-subsidized, will go down in Delhi, Mumbai, Kolkata and Chennai. The subsidized ones will be cheaper by roughly Rs. 2.50 in every city, while non-subsidized cylinders will cost about Rs. 45 less. This is the third revision in LPG cylinder prices this year. It came on the same day when fuel prices went up marginally.
Here's how much LPG cylinders will cost now
After the change, a 14.2kg subsidized cylinder will cost Rs. 493.09 in Delhi (Rs. 2.54 less), Rs. 496.07 in Kolkata (Rs. 2.53 less), Rs. 490.80 in Mumbai (Rs. 2.57 less) and Rs. 481.21 in Chennai (Rs. 2.56 less). Non-subsidized cylinders will cost Rs. 689 (Rs. 47 less), Rs. 711.5 (Rs. 45.5 less), Rs. 661 (Rs. 47 less) and Rs. 699.5 (Rs. 46.5 less) respectively.
Each household eligible for 12 subsidized cylinders a year
Every household qualifies for 12 subsidized 14.2kg LPG cylinders a year. Anything beyond that has to be purchased at market price. Roughly 18.11cr customers avail subsidized cylinders, including 3cr poor women who got free gas connections under the Ujjwala Yojana. In October, 17 months after the government asked oil companies to hike LPG cylinder prices by Rs. 4 monthly, the decision was revoked.
On the other hand, petrol, diesel become costlier
Meanwhile, as LPG cylinder prices dropped, petrol and fuel prices went up today. Petrol price stood at Rs. 71.57 per liter in Delhi, Rs. 79.45 in Mumbai, Rs. 74.32 in Kolkata and Rs. 74.21 in Chennai, according to the IOCL website. Diesel sold for Rs. 62.25 in Delhi, Rs. 66.30 in Mumbai, Rs. 64.94 in Kolkata and Rs. 65.63 in Chennai.