Now, you can transfer money between mobile wallets, courtesy RBI
Now, you can transfer money between mobile wallets, courtesy RBI
Written by
Shiladitya Ray
Oct 17, 2018, 03:19 pm
2 min read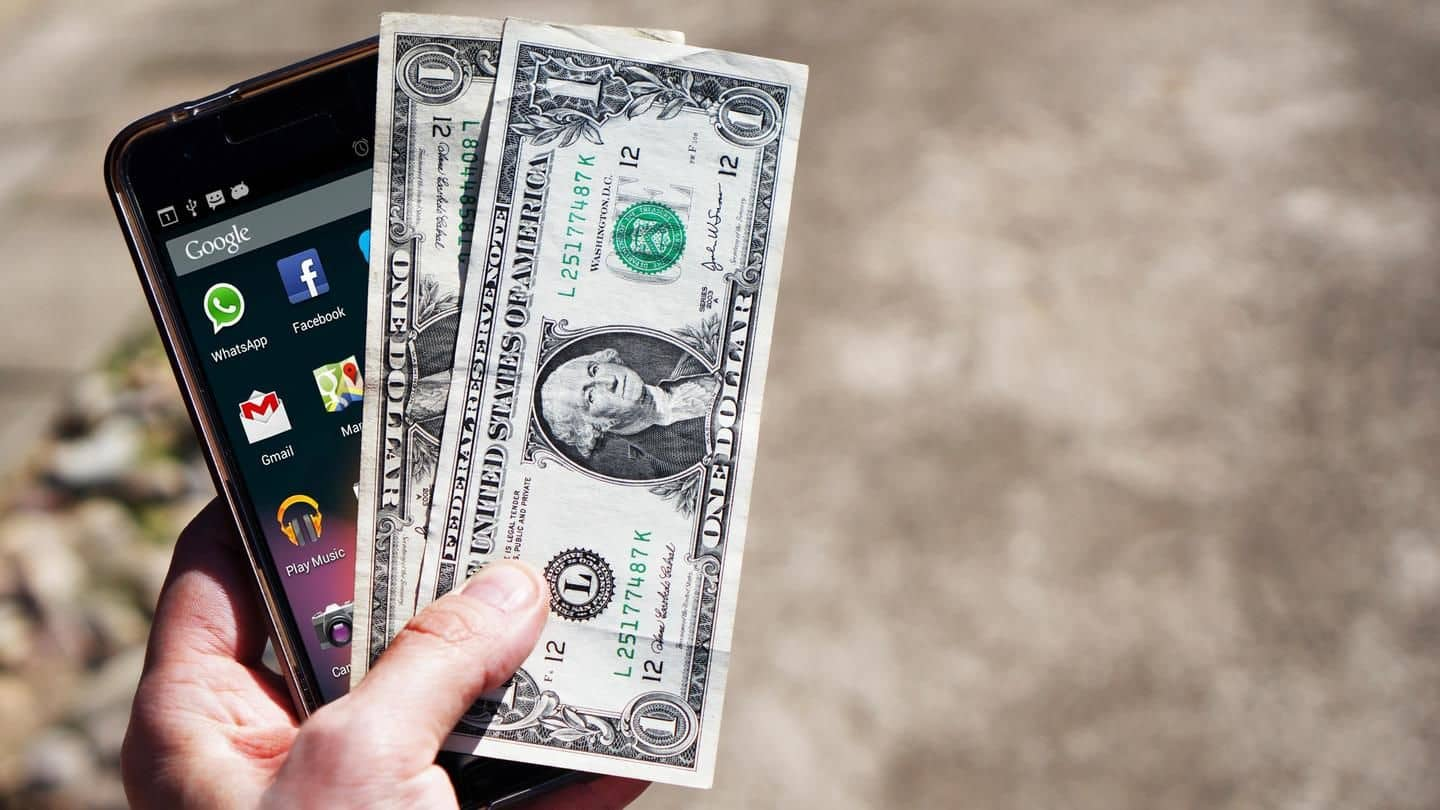 Keeping its 2017 promise, the Reserve Bank of India (RBI), on Tuesday, issued final guidelines allowing the interoperability of prepaid payment instruments (PPIs) or mobile wallets. The guidelines, which facilitate seamless payments between mobile wallets run by different firms, aims to promote digital transactions. Additionally, mobile wallets will also be allowed to issue cards in partnerships with card networks like Visa. Here's more.
What interoperability means for mobile wallet users
In 2017, the RBI had announced that interoperability between mobile wallets would be allowed. However, since the final guidelines were not passed up until Tuesday, mobile wallet users did not have the ability to transfer money between wallets run by different companies. The new guidelines now offer that ability, which will be enabled using the Unified Payments Interface (UPI) and through card networks.
Mobile wallets can now directly tie up with card networks
Up until now, mobile wallets could only issue debit/credit cards through tie-ups with established banks or payments banks like Paytm. However, the new guidelines will now allow all mobile wallets to directly tie up with card networks like Mastercard, Visa, and Rupay to issue cards for customers. Additionally, there is no minimum net worth requirements for mobile wallets before they're allowed to be interoperable.
Mobile wallets will have to follow all UPI, card-network requirements
"PPI issuers shall adhere to all the requirements of card networks/UPI, including membership type and criteria, merchant on-boarding, adherence to various standards, rules and regulations applicable to the specific payment system such as technical requirements, certifications and audit requirements, governance, etc.," said RBI.
The new rules have been hailed as progressive
The new rules on interoperability come as a big boost to mobile wallet companies, and reduce the advantage that payments banks enjoyed. Navin Surya, chairman emeritus of the Payments Council of India, hailed the move as being very progressive for non-banking companies. He added that the new rules would allow mobile wallet companies to take their products to the un-banked and the under-banked.
Digital payments in India will touch $1 trillion by 2023
The RBI guidelines, aimed at promoting digital transactions, comes at a time when digital transactions in India are gathering unprecedented momentum. According to investment bank Credit Suisse, digital payments in India are expected to grow a whopping five-fold to $1 trillion by 2023.