Jio GigaFiber to be rolled out in March: Registrations, plans
Last updated on
Jan 07, 2019, 12:46 am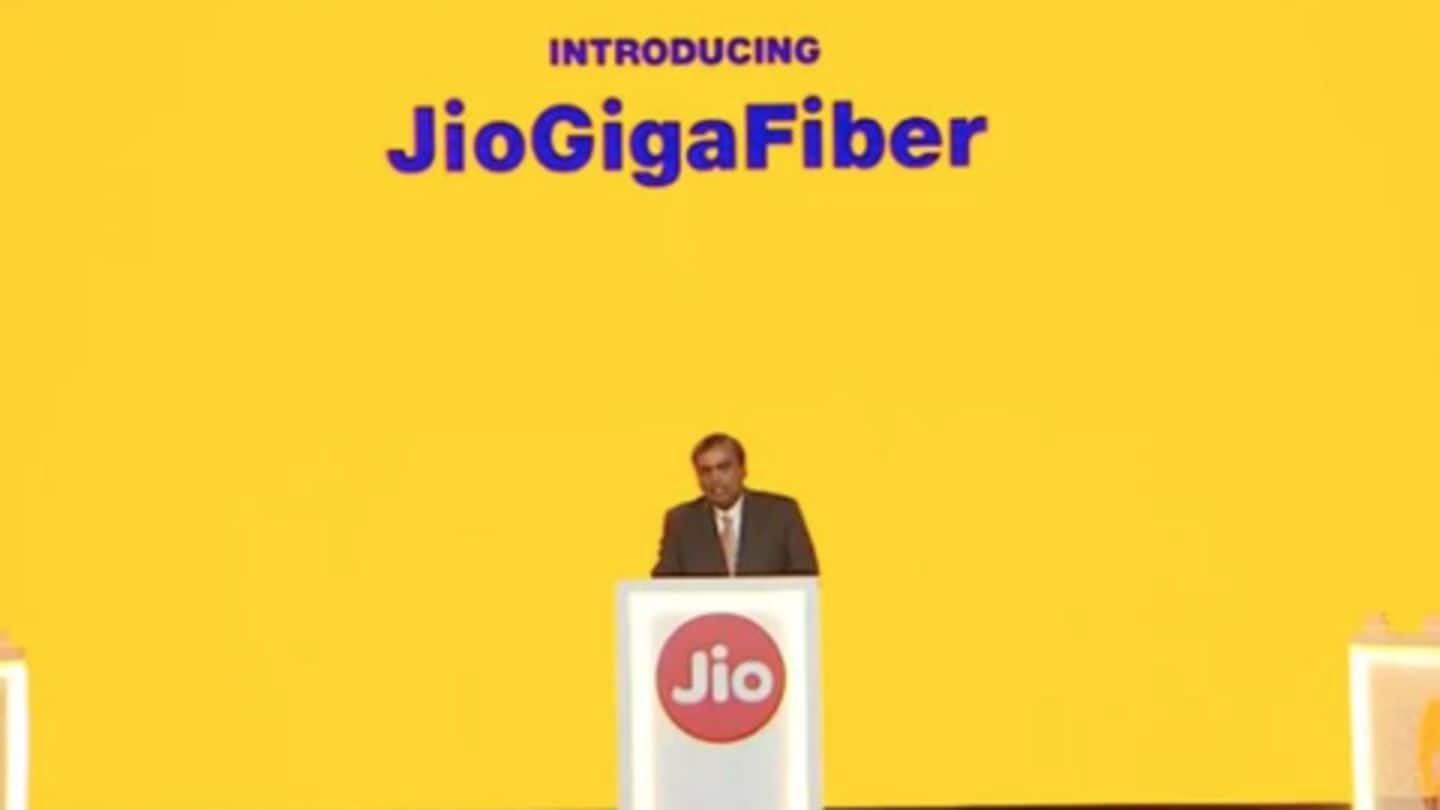 Jio GigaFiber, the much-awaited FTTH service from Reliance, will be available in India soon, according to India Today. Citing "people involved in setting up the Jio GigaFiber", the publication claims that Jio will "rollout the service commercially in March 2019". Notably, Reliance had announced Jio GigaFiber in August last year and it has been in the testing phase since then. Here's everything to know.
First off, what exactly is Jio GigaFiber?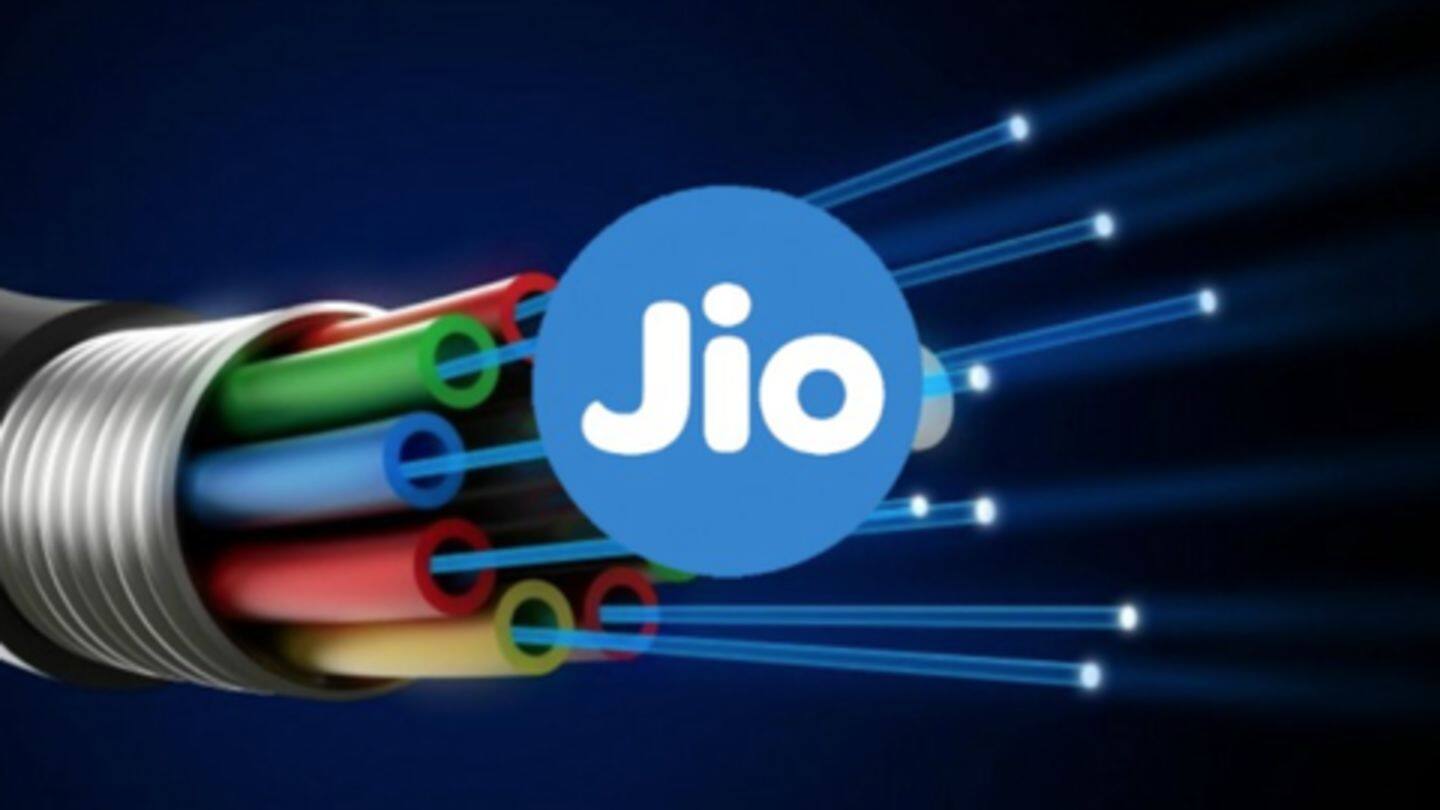 Jio GigaFiber is Reliance's FTTH broadband service that promises to offer a download speed of up to 1Gbps and 100Mbps upload speed. It isn't just a standalone broadband service as it looks to encompass an all-in-one solution for broadband, IPTV, landline, and smart home solutions. Additionally, users can connect VR headsets to their GigaFiber network and stream 360-degree content in 4K resolution.
Jio GigaFiber will initially be rolled out in 1,100 cities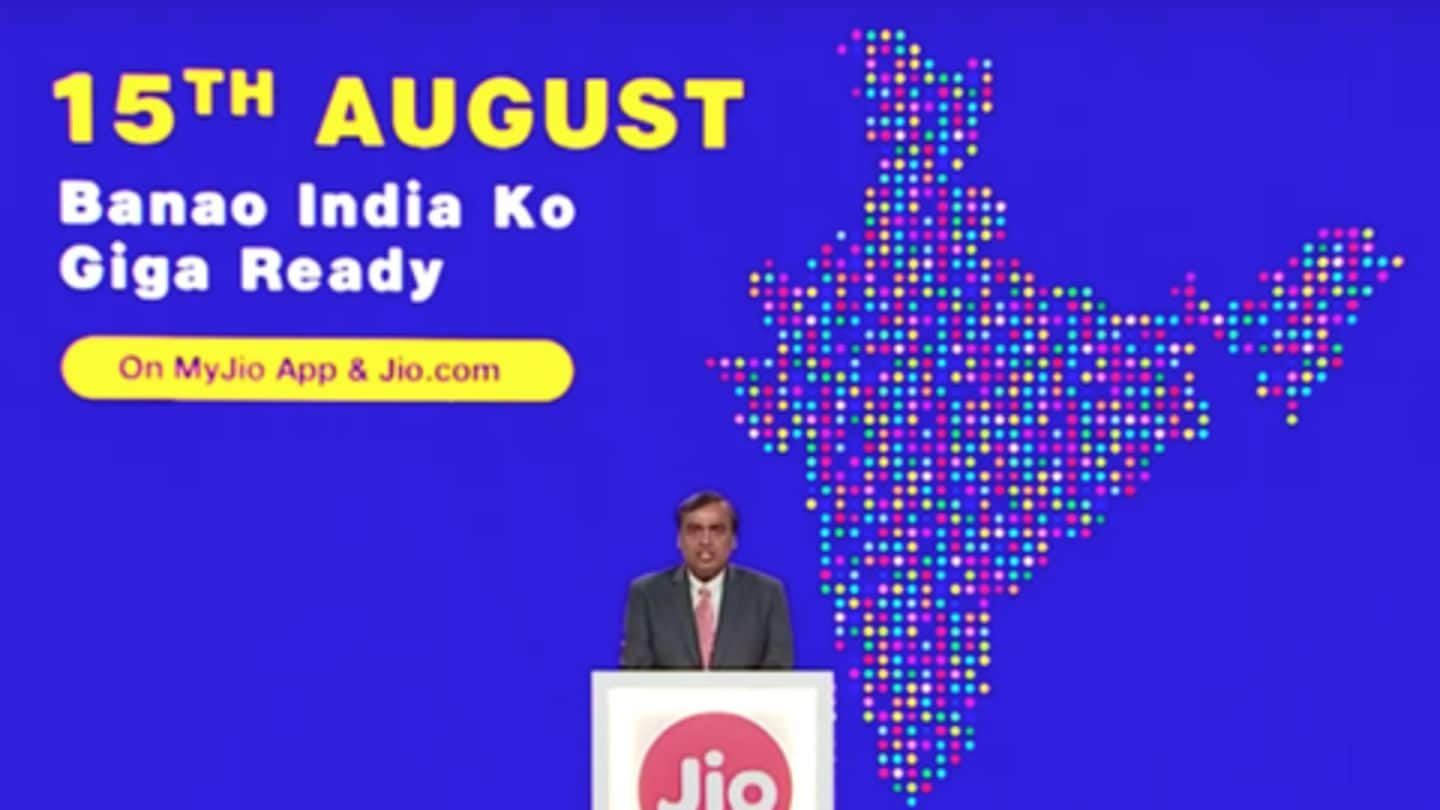 While the rollout is expected in March, Jio had previously confirmed that GigaFiber will be first launched in 1,100 cities. However, in the first phase, the rollout is expected to happen in 29 Tier 1 and Tier 2 cities. These cities include Agra, Bengaluru, Chennai, Chandigarh, Ranchi, Patna, Allahabad, Raipur, Nagpur, Ghaziabad, Pune, Indore, Thane, Bhopal, Lucknow, Ludhiana, Madurai, Nashik, and Guwahati among others.
Jio GigaFiber will also power Jio Giga TV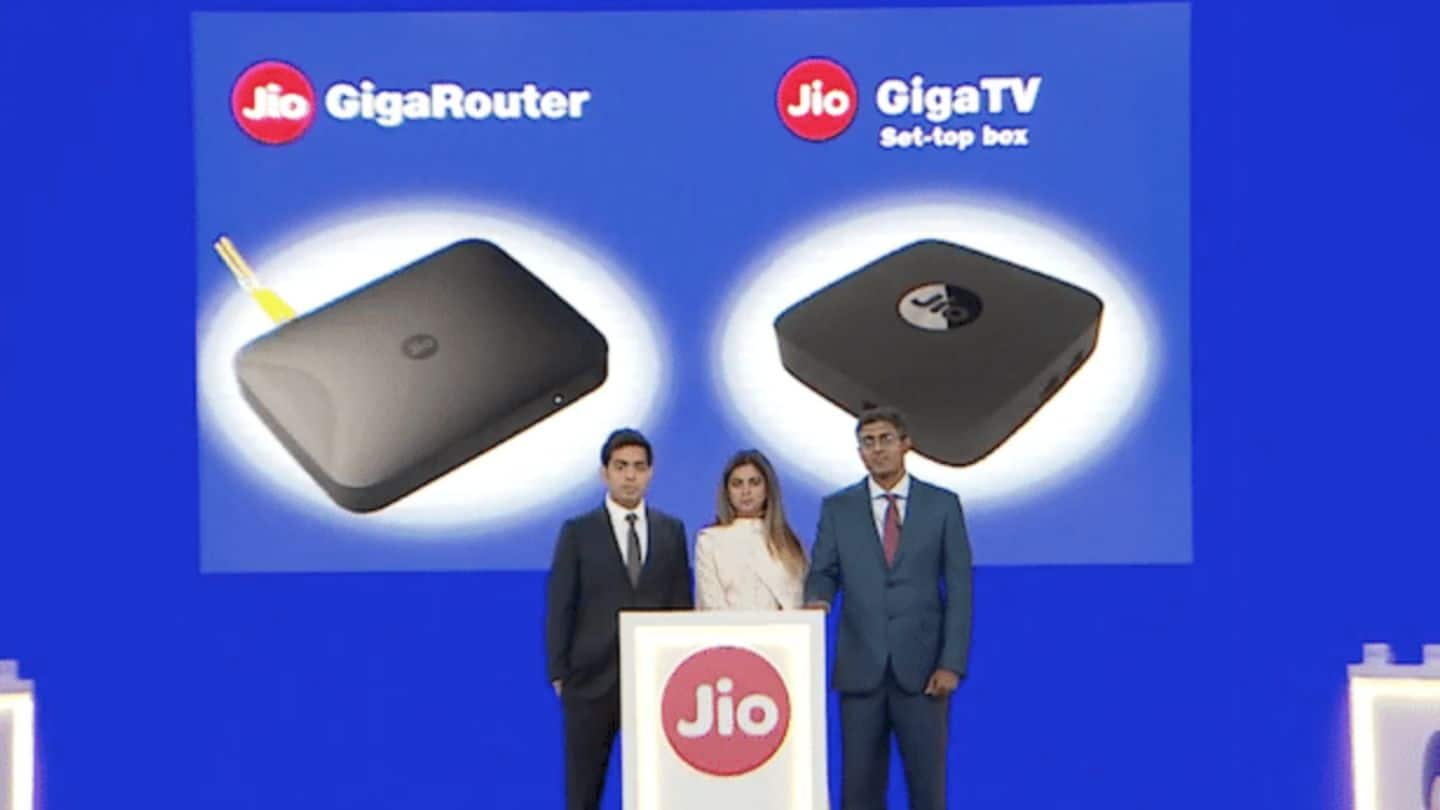 Jio's broadband will also power Giga TV (Jio's TV set-top box) and Jio Smart Home devices. The company is offering Giga TV and a voice-activated remote along with GigaFiber connection. According to Jio, Giga TV will offer "600+ TV channels, thousands of movies, millions of songs, and any other type of content possible." Further, users will have access to JioCinema, JioTVCall, JioCloud among others.
Jio will also setup Jio GigaTV in March
Alongside the rollout of Jio GigaFiber in March, the company will also setup Jio GigaTV connections. The India Today report claims that the telco "plans to add landline and set-top box services during the same time". However, Jio may offer smart home solutions sometime later.
Here's a look at Jio GigaFiber preview offer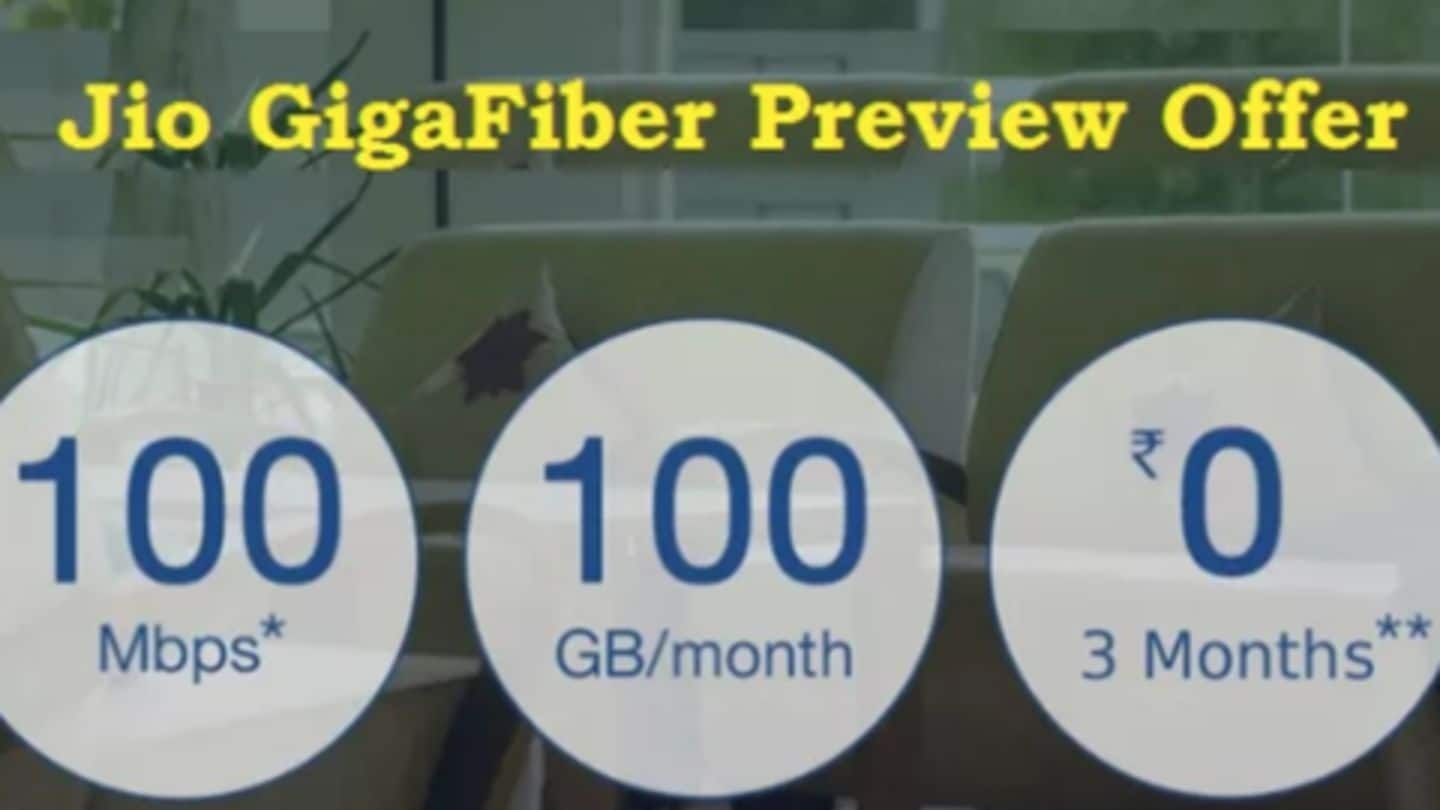 Currently, Jio is offering a free preview offer wherein users will have to pay a refundable security deposit of Rs. 4,500 for the GigaFiber router and GigaTV set-top box. Under this offer, you will get 100GB of data at upto 100Mbps for 90 days. Further, if you consume the data, you can get a free top-up of 40GB via MyJio App or Jio.com.
Jio GigaFiber: Expected plans and prices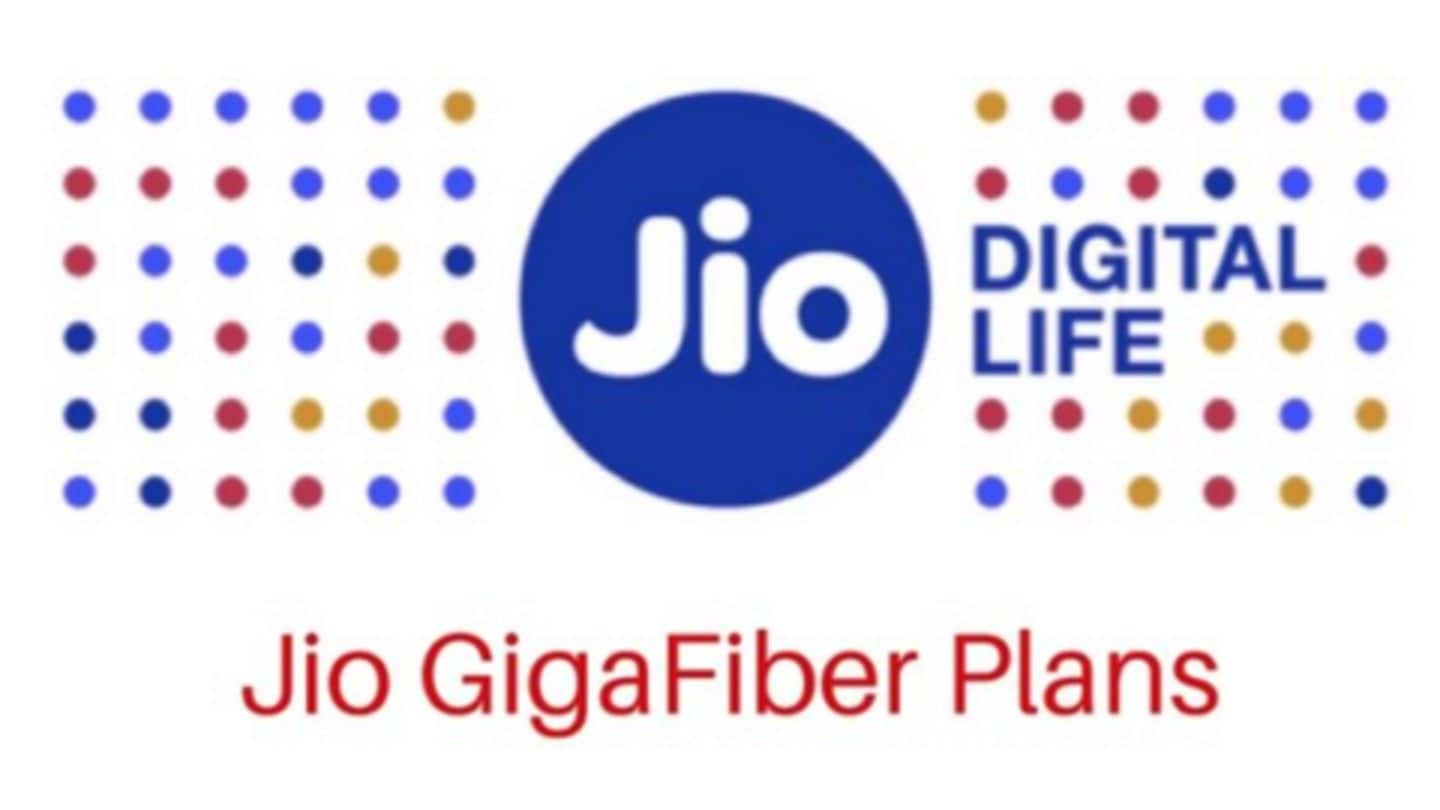 While Jio is yet to announce the official plans for GigaFiber, reports suggest they will start from Rs. 500. According to Trak, Rs. 500 and Rs. 750 base level plans will offer 300GB and 450GB of monthly data at 50Mbps, respectively. The mid-level Rs. 999 and Rs. 1,299 plans would offer 600GB and 750GB of data at 100Mbps, respectively.
Trak has allegedly leaked the top GigaFiber plan as well
According to Trak, the most expensive GigaFiber plan will start at Rs. 1,500 and it will offer 900GB of monthly data at a download speed of up to 150Mbps. However, we believe the download speed for this plan should be up to 100Mbps.