Business Roundup: Here are today's top 5 Business news
Business Roundup: Here are today's top 5 Business news
Jun 11, 2018, 09:15 pm
3 min read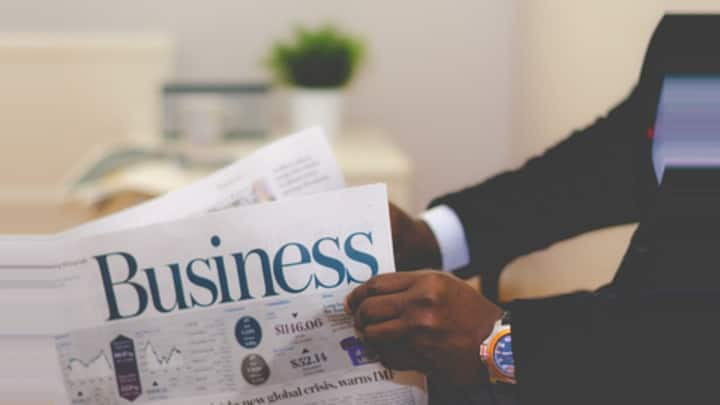 Here's your daily dose of top five business news. While KFC has announced that it is testing 'chicken-like' vegetarian options for its customers, reports emerged that ICICI CEO Chanda Kochhar could be fined up to Rs. 25cr in the ongoing probe against her. Separately, US President Donald Trump accused India of charging 100% import duty on US goods. Here's more.
KFC testing 'vegetarian chicken', could serve it in 2019
Yes, you read it right! Fast food chain Kentucky Fried Chicken (KFC) is testing chicken-like 'vegetarian options' in Britain and could start serving the same from 2019. However, it has assured it would keep its authentic "chicken-like" taste intact with its signature blend of 11 herbs and spices. The move comes in the wake of the UK government's stress on reduction of calorie intake.
Trump accuses India of charging 100% tariff on US imports
Claiming that his country is like the "piggybank that everybody is robbing", US President Donald Trump has accused India of charging 100% import tariff on some of the US goods. Trump had earlier slammed India over imposing high import duty on Harley-Davidson motorcycles and had warned that he will hike the import duty on "thousands and thousands" of Indian motorcycles imported to the US.
Chanda Kochhar could be fined Rs. 25cr, if found guilty
ICICI Bank CEO Chanda Kochhar could be fined up to Rs. 25 crore by SEBI if found guilty of "conflict of interest" and "quid pro quo" in her business dealings between the members of her family and the Videocon Group. However, the regulator has no authority to demand the ICICI Bank chief's resignation. Kochhar is also being probed by US Securities Exchange Commission.
Traders' association threatens nation-wide protest over Walmart-Flipkart merger
National retail traders' association Confederation of All India Traders (CAIT) has threatened to go on a country-wide protest if the government clears the $16 billion worth Walmart-Flipkart merger deal. The traders' body believes that "the merger of two companies will create an unfair competition and uneven level playing field, and will indulge in predatory pricing, deep discounts and loss funding."
RBI might put PNB, Union Bank under Corrective Action Plan
The Reserve Bank of India might put Punjab National Bank, Union Bank of India and Syndicate Bank under its Corrective Action Plan (CPA) over the institutions' poor performance. Currently, as many as 11 out of the total 27 public sector banks are under the corrective measure. PNB last year posted a net loss of Rs. 12,282cr after being hit by the Nirav Modi scam.