Sensex climbs to 57,521 points, Nifty ends above 17,200 points
Sensex climbs to 57,521 points, Nifty ends above 17,200 points
Apr 28, 2022, 04:04 pm
2 min read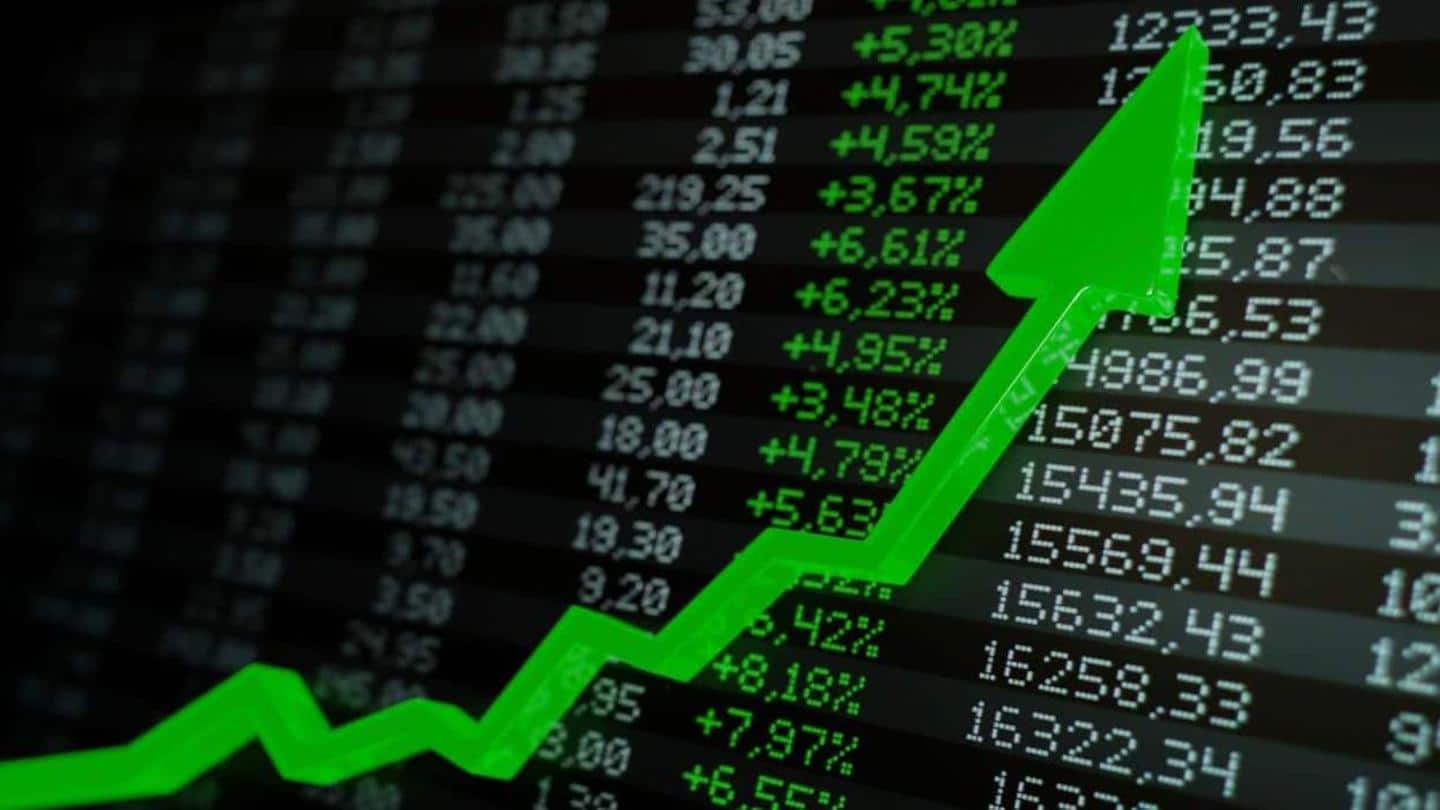 On Thursday, the benchmark Sensex and Nifty indices showed an upward trend. The Sensex rose 1.22% to 57,521.06 points while the Nifty gained 1.2% to end at 17,245.05 points. Also, the midcap indices showed positive signals with the Nifty Midcap 50 gaining 50.05 points, or 0.61%, to close at 8,244.95 points. Here are more details on the markets' performance on Thursday.
Who were the biggest gainers and losers?
As far as the top-performing sectors of the market are concerned, NIFTY FMCG, NIFTY ENERGY, and NIFTY CONSUMPTION led the way, gaining 2.15%, 1.79%, and 1.38%, respectively. The top stock gainers were HUL, HDFC Life, and SBI Life Insurance, which climbed 4.51%, 4.34%, and 3.97%, respectively. Bajaj Auto, Hindalco, and Bharti Airtel were among the top stock losers, shedding 1.82%, 0.75%, and 0.68%, respectively.
Take a look at the global markets
The Asian markets on Thursday ended in the green. The Shanghai Composite Index, the Hang Seng Index, and the Nikkei climbed 0.58%, 1.65%, and 1.75% to settle at 2,975.48 points, 20,276.17 points, and 26,847.9 points, respectively. NASDAQ witnessed a decline, dropping to 12,488.93 points.
INR climbs 0.07% against the US Dollar
The Indian rupee (INR) appreciated by 0.07% to close at Rs. 76.48 against the US dollar in the forex trade on Thursday. On the other hand, the gold futures witnessed little movement, ending flat at Rs. 51,150, while the silver futures tumbled 0.79% to Rs. 64,169. Coming to the crude oil futures, the prices soared 0.55% to settle at $102.38 per barrel.
Fuel prices in Delhi and Mumbai remain the same
The fuel prices in Delhi remain the same on Thursday with the diesel priced at Rs. 96.71/liter, and petrol costing Rs. 105.45/liter. Meanwhile, in Mumbai diesel costs Rs. 104.75/liter and petrol is priced at Rs. 120.5/per liter.