Tata Sons moves SC over Cyrus Mistry's reinstatement
Tata Sons moves SC over Cyrus Mistry's reinstatement
Written by
Siddhant Pandey
Jan 02, 2020, 01:52 pm
3 min read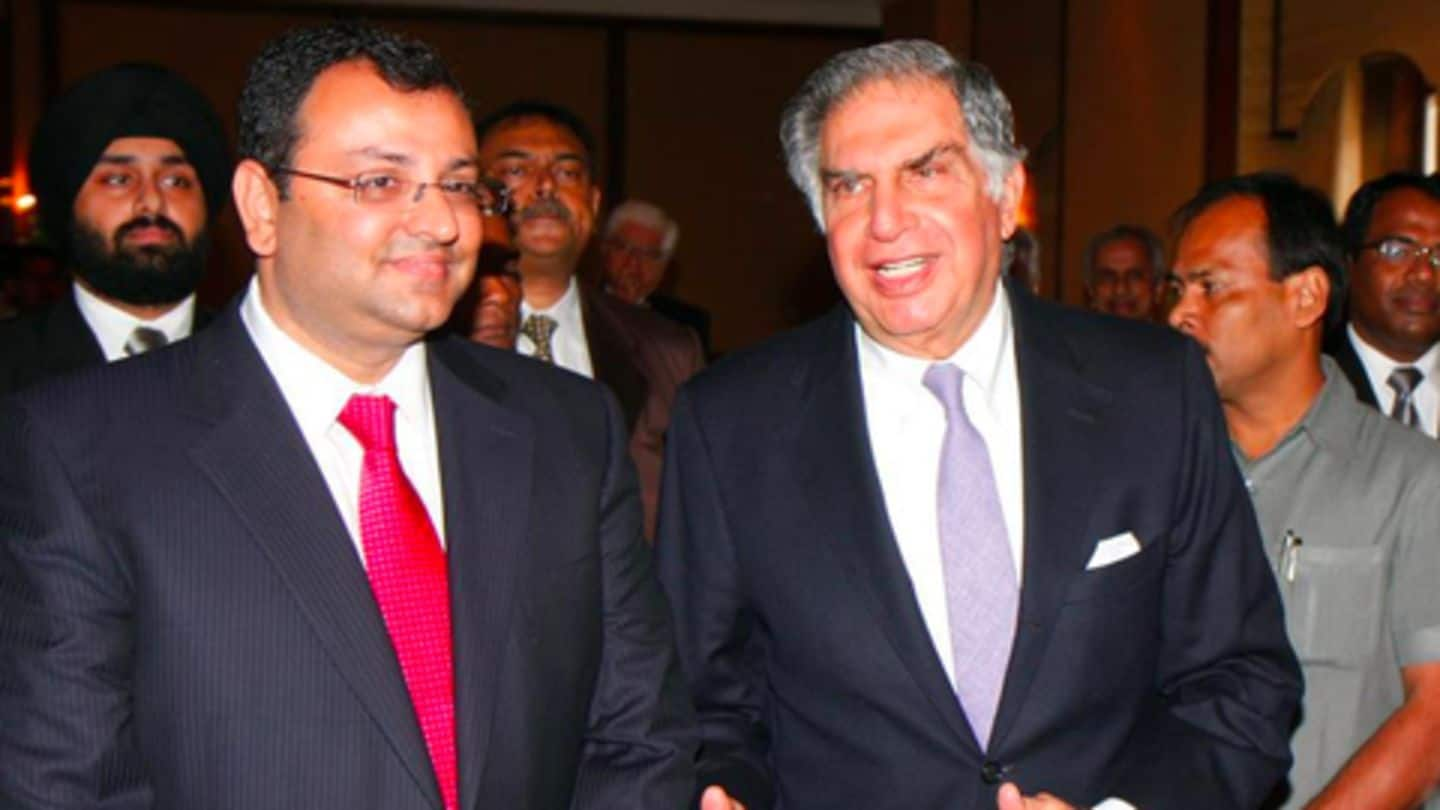 Tata Sons Ltd on Thursday moved the Supreme Court against the reinstatement of Cyrus Mistry as Executive Chairman of the company. Last month, the National Company Law Appellate Tribunal (NCLAT) had restored Mistry as Tata Group's executive chairman, deeming his ouster from the company in October 2016 as an "oppressive" action taken by Chairman Emeritus Ratan Tata. Here are more details.
Tata seeks quashing of NCLAT judgment which ordered Mistry's reinstatement
In its petition to the apex court filed ahead of the Tata Consultancy Services (TCS) board meeting on January 9, Tata Sons has appealed the SC to quash the NCLAT judgment. However, the petition is yet to be listed as the SC will reopen on January 6 after a winter vacation. Reportedly, Tata's lawyers will seek an urgent hearing once the court reopens.
NCLAT also heard RoC's review petition on Mistry's reinstatement
Separately, the NCLAT also heard a review petition on Wednesday against its December ruling which reinstated Mistry and adjourned its order till Friday. This petition was filed by the Registrar of Companies. The two-member NCLAT bench—headed by Chairman Justice SJ Mukhopadhaya—also directed the Ministry of Corporate Affairs to present the definition of private and public companies under the Companies Act.
NCLAT ordered Mistry's reinstatement in December order
To recall, on December 18, NCLAT ordered the reinstatement of Mistry as the Executive Chairman. The tribunal held that the appointment of Mistry's successor, Natarajan Chandrasekaran, was "illegal" while also ordering a reversal of Tata Sons' "unlawful" move to turn from a public company to a private company. The tribunal, however, stayed Mistry's reinstatement for four weeks to allow Tata to challenge the ruling.
Mistry ousted as Tata Chairman in 2016 after four-year stint
Mistry joined the board of Tata Sons in 2002 and in 2011, he was appointed the Deputy Chairman. In 2012, he took over as Tata Sons' Chairman after Ratan Tata. In October 2016, however, a reported spat between Mistry and Tata led to the former's ouster from the salt-to-software conglomerate. In December that year, Mistry resigned as director from all Tata Group companies.
After Ratan Tata was briefly appointed interim Chairman, Natarajan Chandrasekaran took charge in February 2017. Investment firms Cyrus Investments Pvt Ltd and Sterling Investments Corp—run by Mistry's family—then challenged Mistry's ouster in the National Company Law Tribunal (NCLT), alleging minority shareholders oppression, since Mistry's family holds 18.4% stake in Tata Group. After NCLT dismissed their plea in 2017, Mistry moved NCLAT, challenging NCLT's order.